Chemistry: A Molecular Approach AP® Edition 6th Edition © 2023
Chemistry: A Molecular Approach, published by Pearson, engages students with visually rich chemistry lessons that help them see the connections between concepts and the real world. Lesson structures help break down concepts and build up understanding through active learning.
Updated data and research on contemporary issues
Pairs digital innovation with insights from the science of learning
Active, integrated, and easy-to-use framework
This program is accompanied by Pearson's Mastering® platform with eText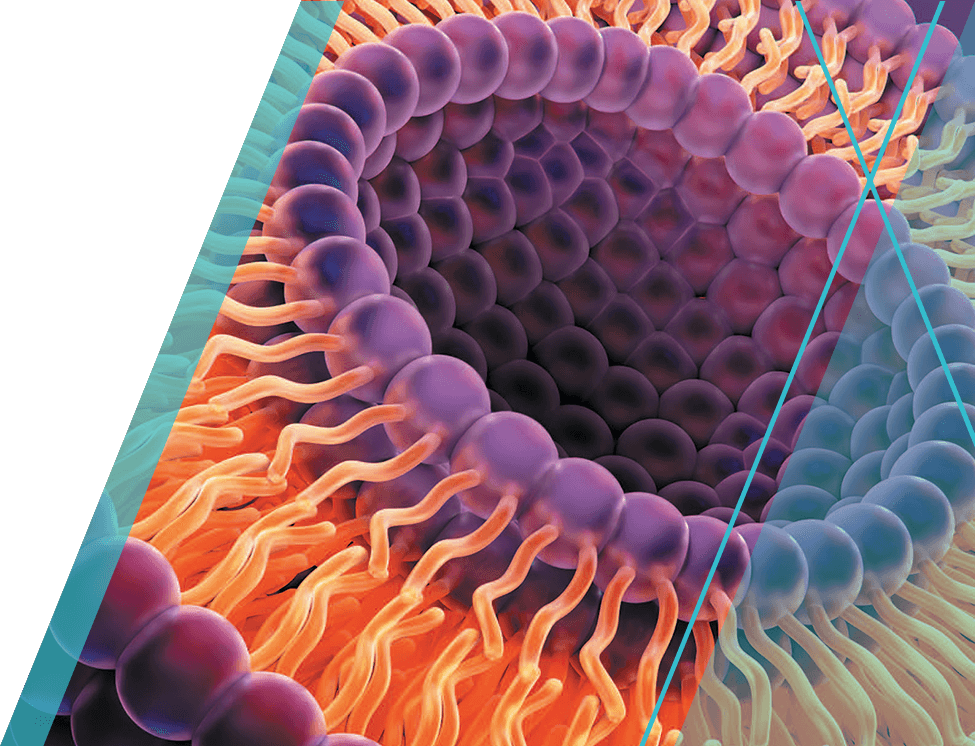 AP® Chemistry Program with Digital Integration
Through leading-edge AP Chemistry curricula and activities this program helps students become expert problem-solvers.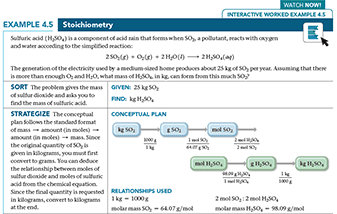 Concept Connection
The four-step "Sort, Strategize, Solve, and Check" approach ties ideas to the problem and its solution while building deeper knowledge frameworks.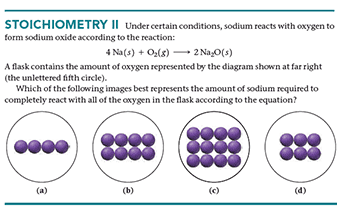 Student-Centered Interactivity
Students have more touchpoints to access information and richer experiences where they can test their understanding over the course of the program.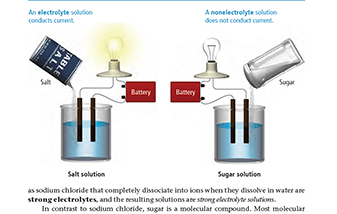 Visualize Chemistry
Multipart molecular images depicted through Macroscopic, Microscopic and Symbolic perspectives help students better visualize and understand chemistry.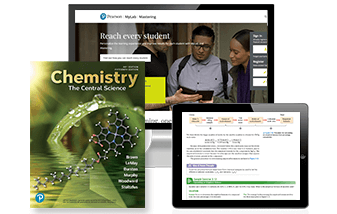 Blended Solution
Mastering® Chemistry with Pearson eText provides easy access to resources, assignments, usage stats, and outcomes, so everyone is on the same page.
Empowering Student Learning
Visual Engagement
125 Interactive Worked Examples instruct students how to break down problems using Tro's "Sort, Strategize, Solve, and Check" technique. A pause in the middle requires students to interact by completing a step before moving on.

74 Key Concept Videos combine artwork from the text with 2D and 3D animations to create a dynamic on-screen viewing and learning experience. They include narration and brief live-action clips to build foundational knowledge of chemistry.

Interactive simulations help foster understanding of difficult key concepts in chemistry. Cause-and-effect relationships such as electrolysis, kinetic molecular theory, stoichiometry, and calorimetry are presented step-by-step for a better grasp of the full process.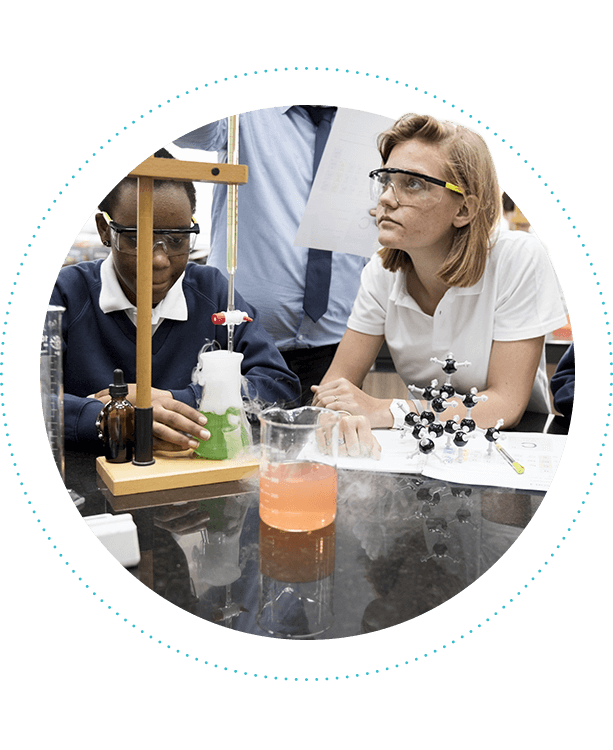 Empowering Student Learning
Missed This? Features appear in the end-of-chapter self-assessments. They provide sections to read and videos to watch to help students remediate where necessary.

New and revised end-of-chapter questions help students develop a deeper understanding of concepts they learned.

The updated Art Program better directs students' attention to key elements in the art and promotes understanding of the processes depicted. Dozens of figures are clearly navigable for students and now include more helpful annotations and labels to help readers focus on key concepts.

Connecting Formulas to the World

Tro's mulitpart images help students see the relationship between the formulas they write down on paper (symbolic), the world they see around them (macroscopic), and the atoms and molecules that compose the world (molecular).

The new Predict feature asks students to predict the outcome of the topic they are about to read. After the student reads the section, an interactive Predict confirms whether the prediction was correct or not and why.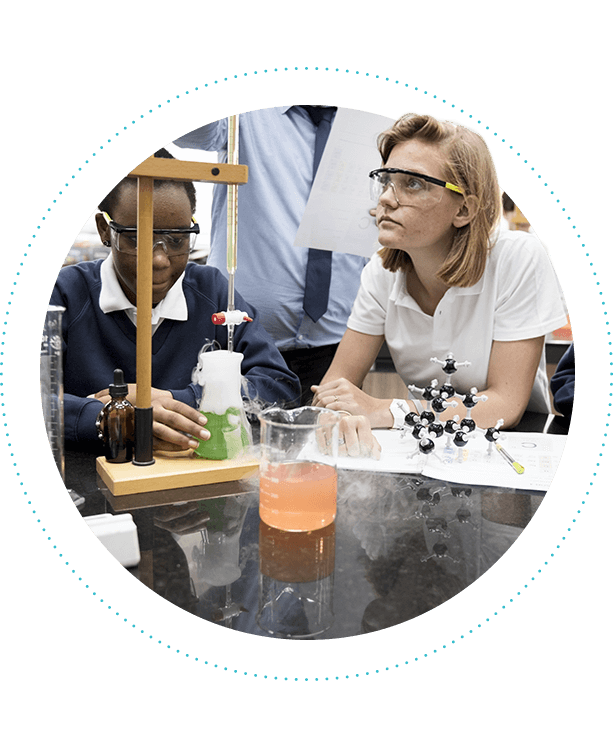 Pearson eText
A simple-to-use, mobile-optimized, and personalized reading experience that helps students learn where and when it suits them best.

Students can take digital notes, highlight, or review vocabulary online or off to deepen their understanding of chemistry.

Rich video content has been integrated into the text to help illustrate complex processes and concepts.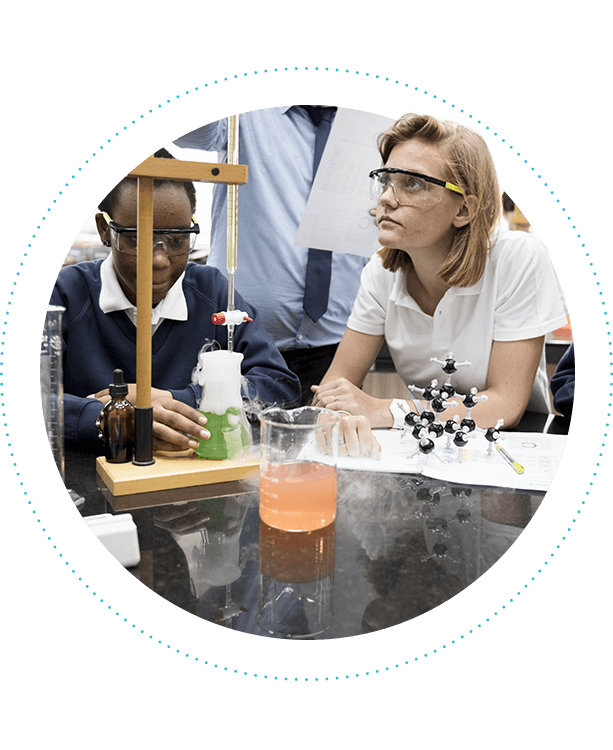 Learning Catalytics
Teachers can pose questions to gauge student understanding then receive answers and feedback in real time. Learning Catalytics includes prebuilt questions for every topic in chemistry.

Functionality Across Devices

Students have the ability to answer questions via computer, laptop, smartphone, and tablet

The resulting metrics help teachers better tailor instruction or activities to meet class needs and ensure every student stays on track.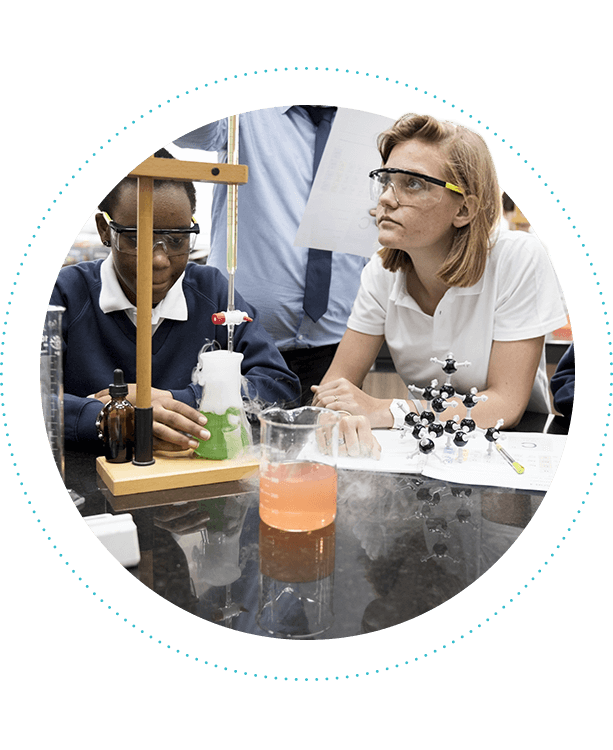 Take a Deeper Look at Chemistry: A Molecular Approach AP® Edition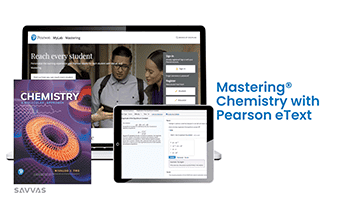 Overview
Get to know Chemistry: A Molecular Approach AP® Edition with Mastering® Chemistry with Pearson eText.
Online Platform for your AP® Chemistry Program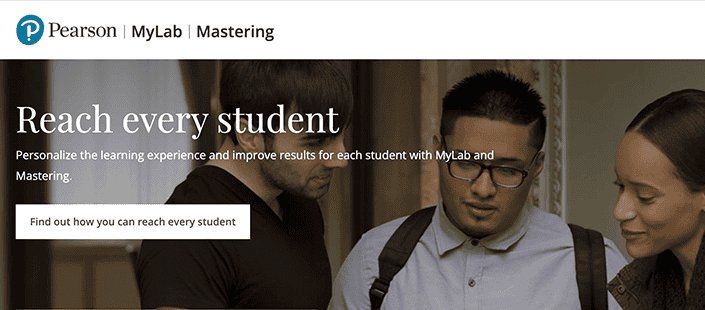 Mastering® Chemistry from Pearson offers impactful content for students and tools for instructors to assign materials and check performance.
Student Workbook
Available for purchase, the Student Test Prep Workbook for AP® Chemistry was designed to pair with Chemistry: A Molecular Approach so the student feels ready come test time.
Request More Information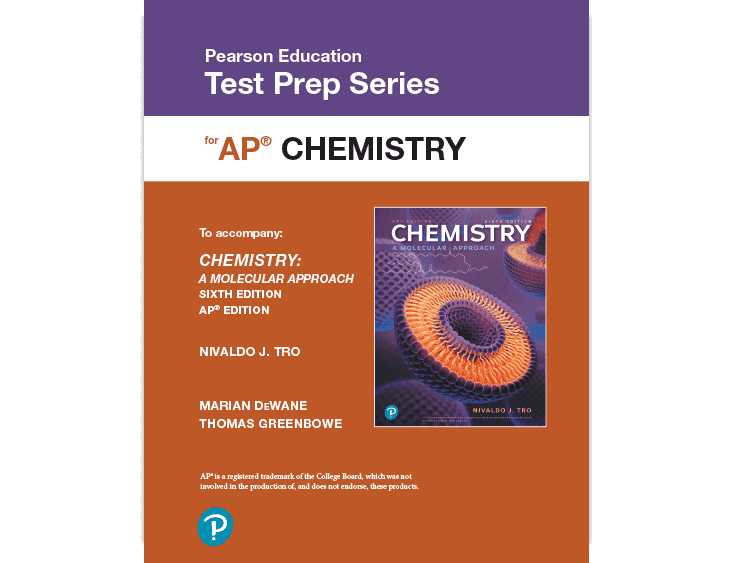 School Stories
In these inspirational stories, you'll learn about what schools and districts from across the country are doing to help students succeed and shape the future of education.
Get Inspired
More About Chemistry: A Molecular Approach
Nivaldo Tro has been teaching college Chemistry since 1990 and is currently teaching at Santa Barbara Community College. He received his Ph.D. in chemistry from Stanford University for work on developing and using optical techniques to study the adsorption and desorption of molecules to and from surfaces in ultrahigh vacuum. He then went on to the University of California at Berkeley, where he did postdoctoral research on ultrafast reaction dynamics in solution. Professor Tro has been awarded grants from the American Chemical Society Petroleum Research Fund, the Research Corporation, and the National Science Foundation to study the dynamics of various processes occurring in thin adlayer films adsorbed on dielectric surfaces. Professor Tro lives in Santa Barbara with his wife, Ann, and their four children, Michael, Ali, Kyle, and Kaden. In his leisure time, Professor Tro enjoys mountain biking, surfing, and being outdoors with his family.


1 Matter, Measurement, and Problem Solving 1 2 Atoms and Elements 48
3 Molecules and Compounds 90 4 Chemical Reactions and Chemical Quantities 138
5 Introduction to Solutions and Aqueous Reactions 168 6 Gases 212
7 Thermochemistry 266 8 The Quantum-Mechanical Model of the Atom 316
9 Periodic Properties of the Elements 358 10 Chemical Bonding I: The Lewis Model 400
11 Chemical Bonding II: Molecular Shapes, Valence Bond Theory, and Molecular Orbital Theory 444
12 Liquids, Solids, and Intermolecular Forces 502 13 Solids and Modern Materials 550
14 Solutions 588 15 Chemical Kinetics 642
16 Chemical Equilibrium 696 17 Acids and Bases 746
18 Aqueous Ionic Equilibrium 802 19 Free Energy and Thermodynamics 864
20 Electrochemistry 914 21 Radioactivity and Nuclear Chemistry 966
22 Organic Chemistry 1008 23 Biochemistry 1058
24 Chemistry of the Nonmetals 1092 25 Metals and Metallurgy 1130
26 Transition Metals and Coordination Compounds 1156 Appendix I Common Mathematical Operations in Chemistry A-1
Appendix II Useful Data A-5 Appendix III Answers to Selected Exercises A-15
Appendix IV Answers to In-Chapter Practice Problems A-55 Glossary G-1
Photo and Text Credits C-1 Index I-1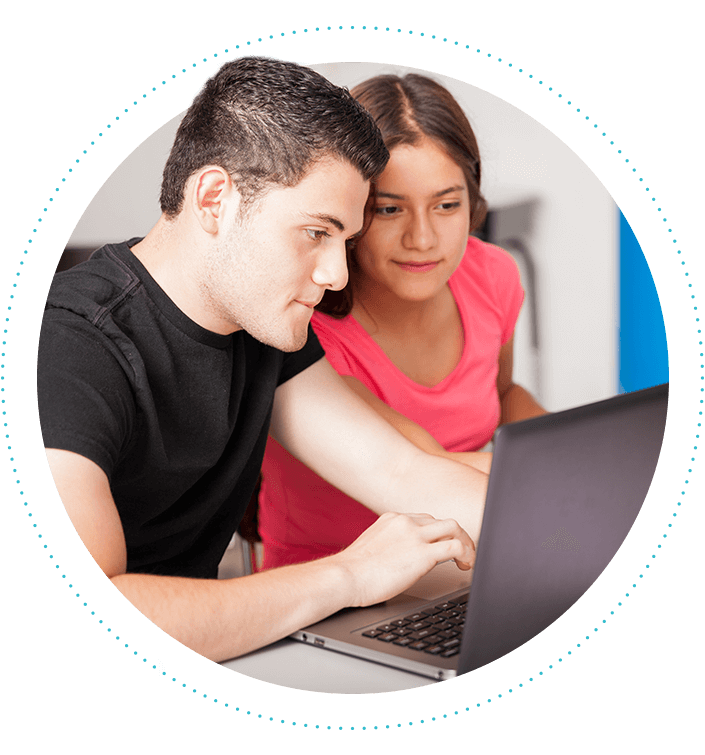 PEARSON, MYLAB, MYMATHLAB, MATHXL, MASTERING, STATCRUNCH, REVEL and the Pearson Logo are trademarks owned and/or registered by Pearson plc and/or its affiliates. All other third party marks associated with these products are the property of their respective owners. Copyright in the works referenced herein is owned by Pearson Education, Inc. Pearson Education has control over the editorial content in these instructional materials.
AP® is a registered trademark of the College Board, which was not involved in the production of, and does not endorse, these products.