MyLab Web Design, 1st Edition
MyLab Web Design, published by Pearson, shows students how to develop and maintain the sophisticated websites used in businesses today. Students also prepare to take the Adobe Certified Professional exams.
Official training series for Adobe® products
Adobe Photoshop
Adobe Dreamweaver
Adobe Premiere
Adobe Animate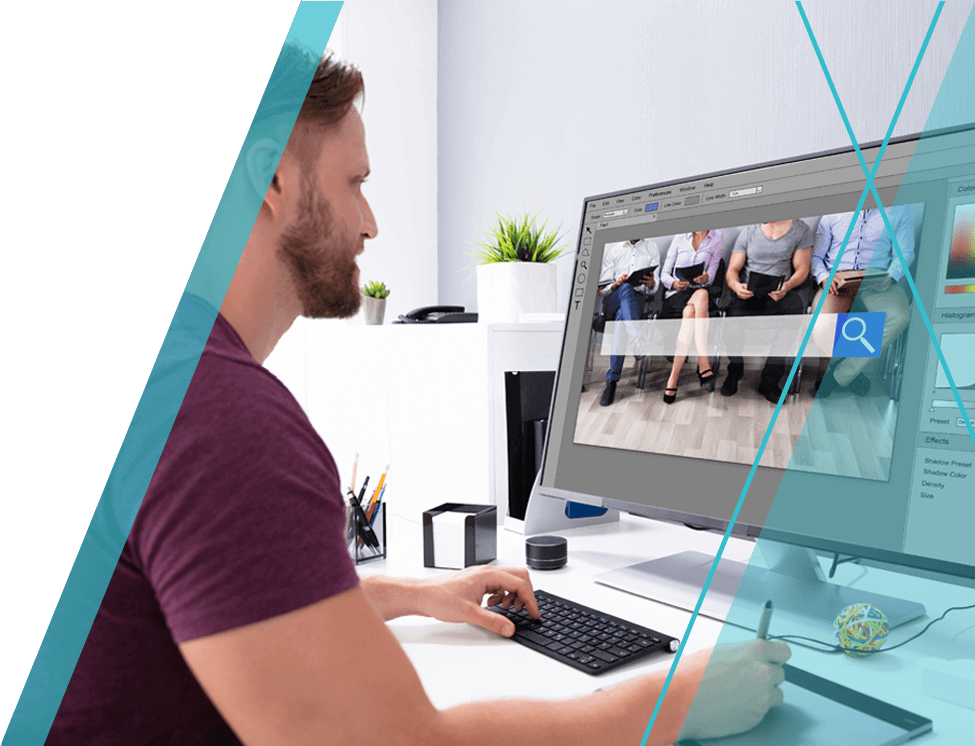 MyLab Web Design Platform Capabilities
The exclusive Pearson MyLab technology creates a robust, flexible learning experience designed to engage students.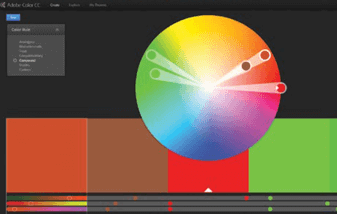 Current Information
Core instruction in Pearson MyLab comes from the Learn series by Adobe Press. Adobe's product experts ensure the new editions contain industry-relevant skills and information.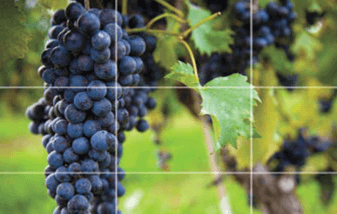 Real-World Exercises
MyLab Web Design builds critical abilities through hands-on exercises and assignments to help students easily transition from the classroom to the workplace.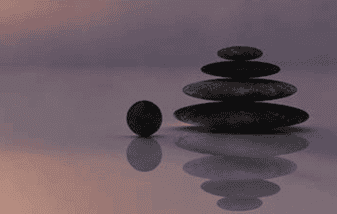 Clear Learning Paths
Certification objective domain standards are introduced at the outset of each chapter, as well as throughout the text. Each chapter concludes with a review of key concepts plus tie-ins to on-the-job experiences.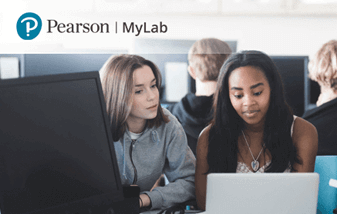 Online Learning Capabilities
MyLab Web Design features the eText versions of our textbooks. Additional instructional videos and quizzes enrich students' understanding of the material.
Featuring the Exclusive Pearson MyLab Platform
Adobe-approved Content
Clear step-by-step exercises offer plenty of practice on each skill. Screenshots and other illustrations help appeal to visual learners and serve as guideposts throughout the assignment.

Instructional videos, produced and narrated by Adobe professionals, are available in the multimedia library.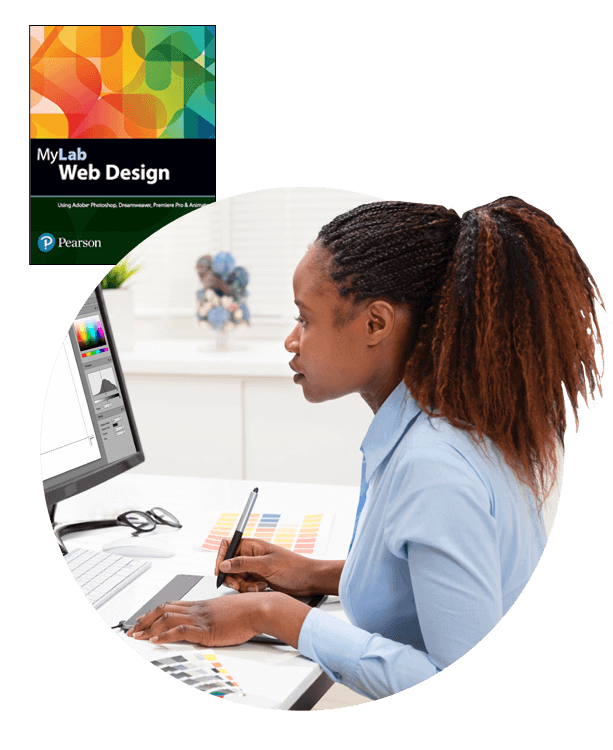 Differentiated Projects
New projects corresponding to each chapter in the eText have been added. Their difficulty levels help to keep students at different skill levels on task.

Downloadable instructions with the scoring rubric and data files for completing the project are also available.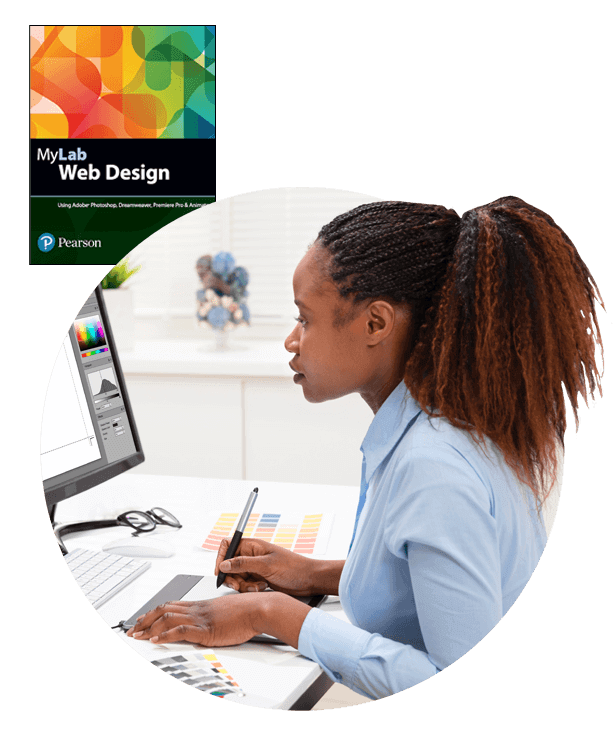 Teacher Features
Instructor Resources include teaching tips, discussion tips, and project ideas.

Teachers can reach students using communication tools for announcements and updates.

The Gradebook enables teachers to track and analyze student progress, as well as manage numerous course management settings.

Assignment tools allow instructors to customize instruction, set due dates, prerequisites, and more.

Critical Skills Supplement

A Skills for Success supplement to meet 21st Century skill standards including problem solving, critical thinking, and professionalism can be downloaded from the MyLab platform.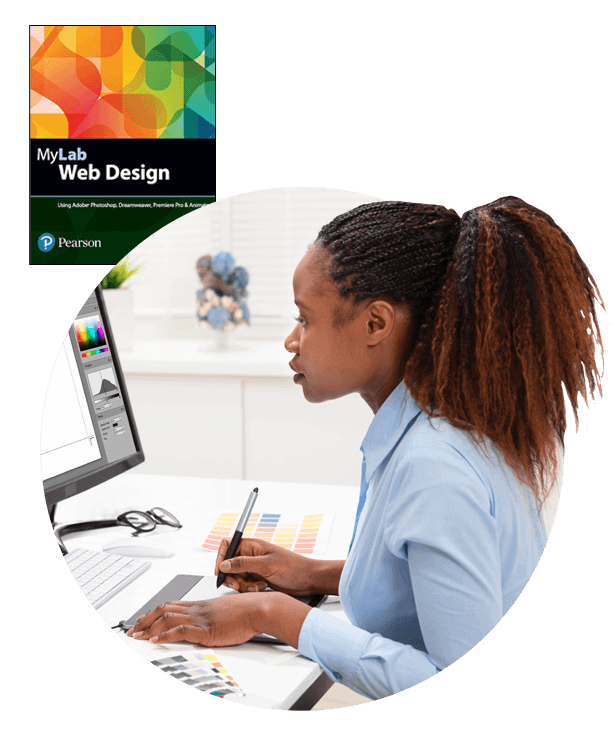 Integrated Homework
Homework includes quick assessments to check students' understanding before moving onto the next lesson.

MyLab provides instant feedback for students' answers, and the results are automatically recorded to the teacher's gradebook.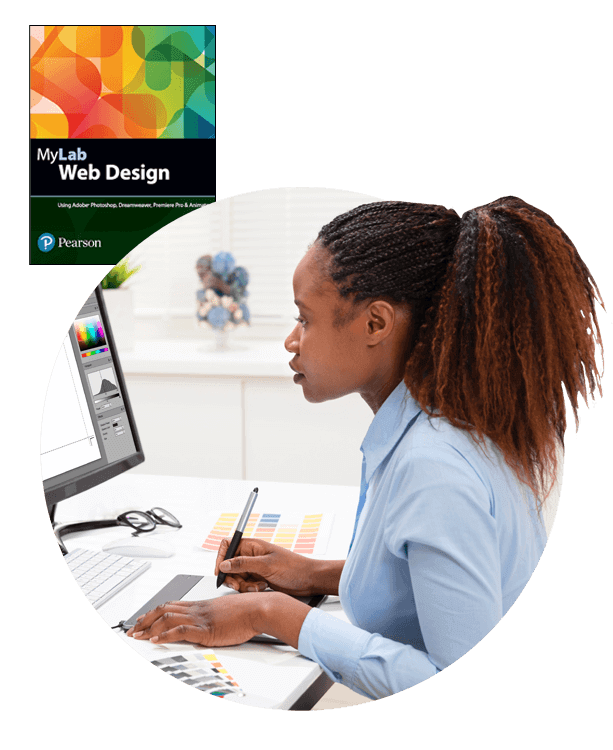 Discover more about MyLab Web Design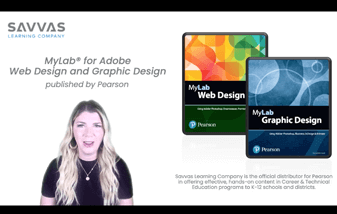 MyLab Web Design Overview
Learn how MyLab Web Design can become a critical component in your front-end development program.
Online Platform for your Web Design CTE Program

Pearson MyLab® gives every student personalized tools to succeed. The flexible, online experience combines unrivaled content, assessments, and customization.
Additional MyLab Web Design Resources
Downloadable Teacher Resources
Downloadable Teacher Resources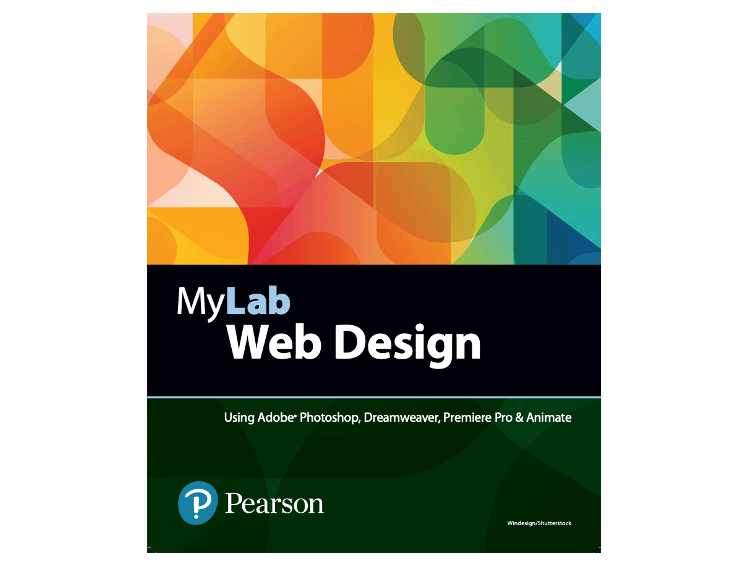 Teaching Tips
Downloadable Teaching Tips are organized by chapter, pointing out content to review with students, guidance for demonstrations, and advice for facilitating projects.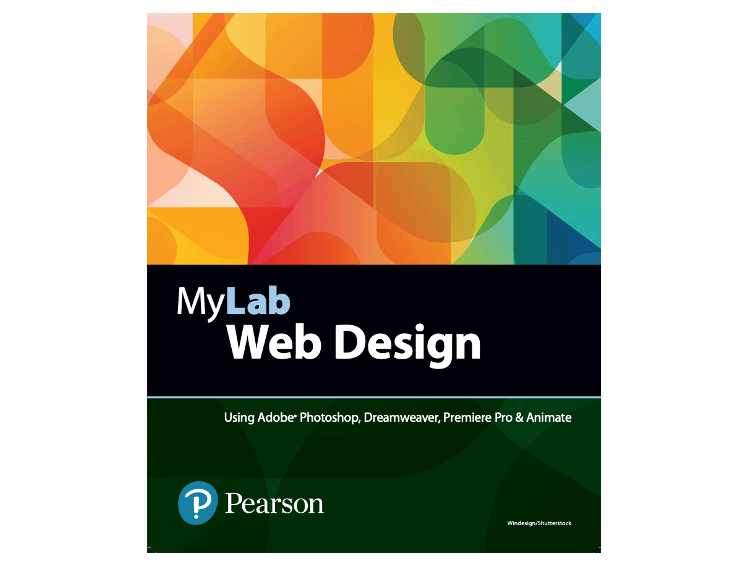 Lesson Files
Downloadable Lesson Files are organized by chapter, containing the raw materials needed for each project. These are used as a starting point and may also include graphics, sound or code files.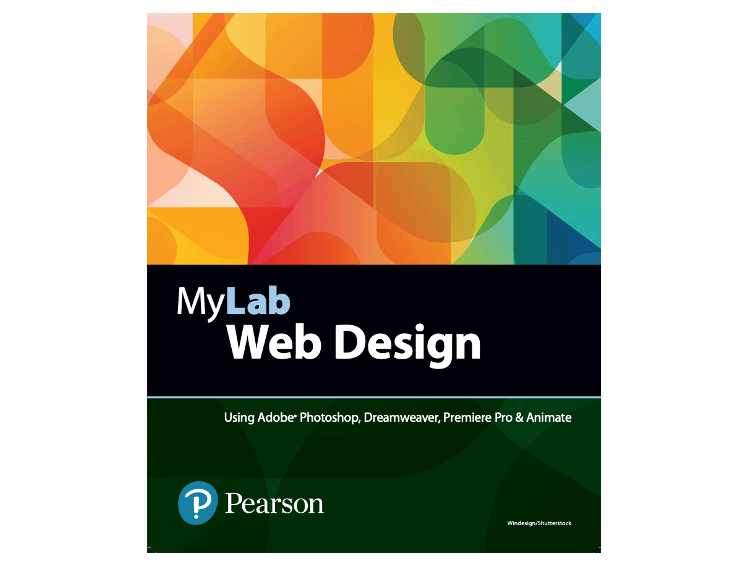 Solution Files
Downloadable Solution Files are provided for each project.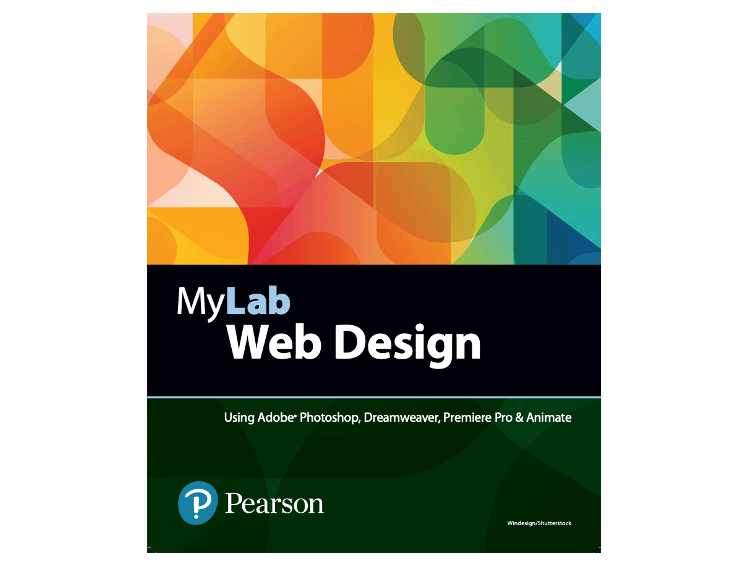 Test Bank with TestGen®
The Test Bank includes multiple choice, fill-in-the-blank, and True/False questions for each chapter. TestGen helps you quickly create paper quizzes and tests that supplement the content in your textbook, without creating extra work for you.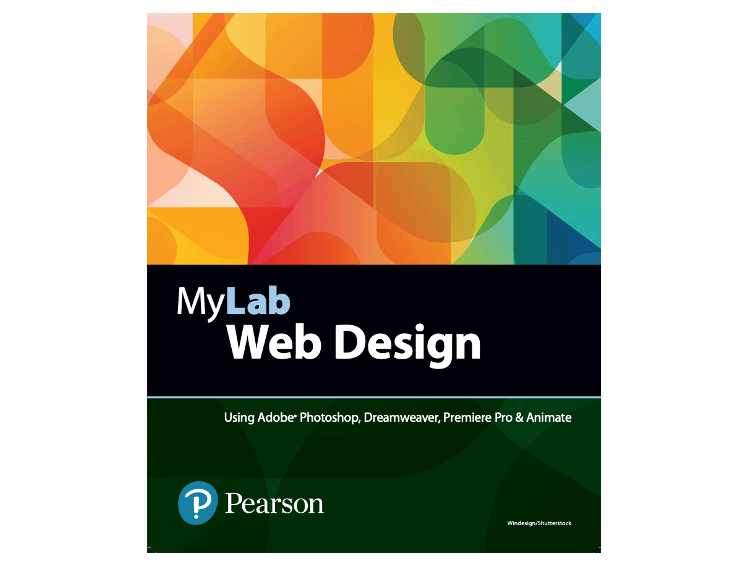 Frequently Asked Questions About MyLab Web Design
What topics are covered in the Table of Contents?

Learn Adobe Photoshop®

Meet Photoshop CC
Fast Photo Fixes
Restoring and Colorizing Damaged Photos
Event Flyer
Myths and Monsters
Digital Decorating
Publishing Awesome
Working with Insiders
Leveling Up with Design
Working with Outsiders

Learn Adobe Dreamweaver®

Welcome to the World Wide Web
Dreamweaver CC 2018 Essentials
Building Your First Website Getting the Big Picture
Working with Web Page Content
Moving from Prototype to Production
Think Mobile First with Responsive Design
Leveling Up with Design
Working with Outsiders

Learn Adobe Premiere®

Introduction to Adobe Premiere Pro CC
Editing an Interview
Editing an Action Scene
Compositing with Green Screen Effects
Creating a Video Slide Show
Working in the Video Industry
Wrapping It Up!

Learn Adobe Animate®

Welcome!
Design a Vector Animation
Construct an Animated Image
Compose an Animated HTML5 Greeting
Generate a Promotional Video
Build a Poem Generator
Tick-Tock…Build a Virtual Clock
Develop a Mobile Quiz App
Wrapping It Up!
Leveling Up with Design (online)
Working with Outsiders (online)

Skills for Success

Careers in Graphic and Web Design
Career-Ready Practices
Skills for Professional Success
Exploring the History of Arts, Audio/Video Technology, and Communications

What grade levels is this text appropriate for?

What types of courses is this text best suited for?

This program is designed for introductory arts and design courses.

Does the course align to any industry certifications?

This program prepares students for the Adobe Certified Professional (ACP) certification exam.

What Teacher Resources are available?

Teacher Resources include Teacher Access to Pearson MyLab®, Teaching Tips, the TestGen® Test Bank, Lesson Files, and Solution Files.

What Student Resources are available?

Students have access to the course on Pearson MyLab®, which includes the student eText, videos, a personalized study plan, and more!

What are the digital license options?

Student access to Pearson MyLab® can be purchased for 1 or 6 years.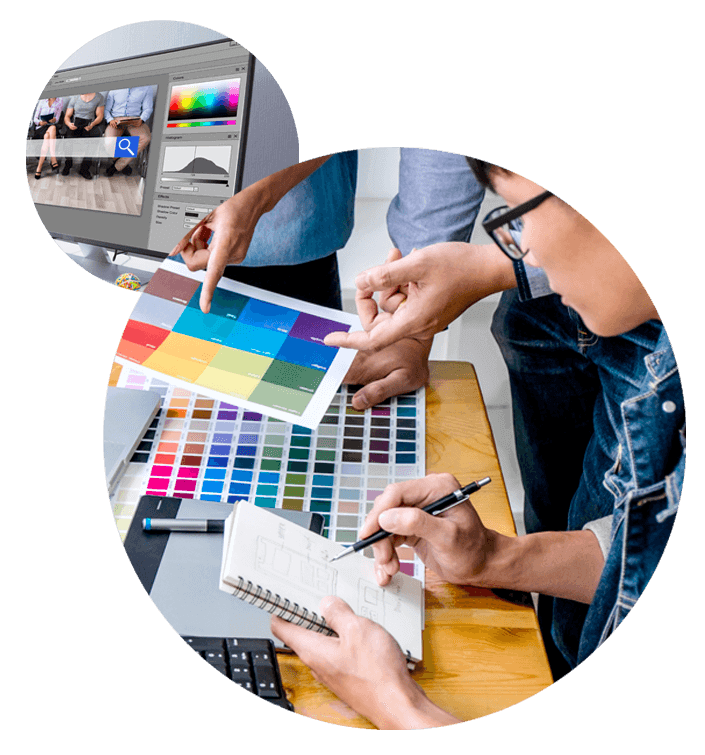 PEARSON, MYLAB, REVEL, Pearson Logo are trademarks owned and/or registered by Pearson plc and/or its affiliates. All other third party marks associated with these products are the property of their respective owners. Copyright in the works referenced herein is owned by Pearson Education, Inc. Pearson Education has control over the editorial content in these instructional materials.