interactive MUSIC powered by Silver Burdett with Alfred
interactive MUSIC powered by Silver Burdett with Alfred offers an all-digital general music program. A wide selection of age-appropriate activities for PreK-8 students enhance music learning and build musical skills.
Interactive engagement inspires active learning
Tech-savvy approach for today's teachers and students
Rich content available through the Savvas Realize® online LMS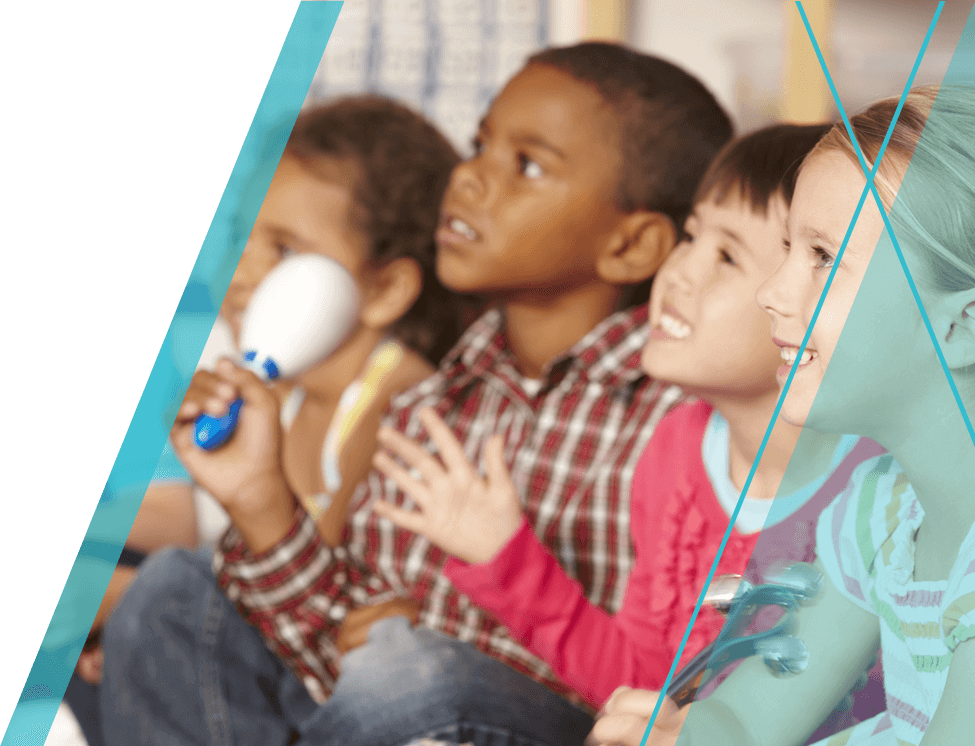 General Music Program for PreK-8 Students with Digital Resources
Use memorable and familiar songs so students can explore the elements of music while experiencing a variety of musical skills.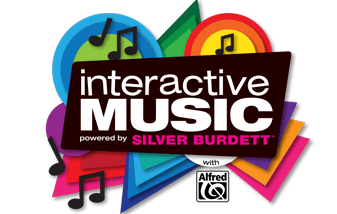 Flexible Content Delivery
interactive MUSIC is a complete curriculum designed to work with a range of technologies. Teachers can make full use of the available resources to engage their students.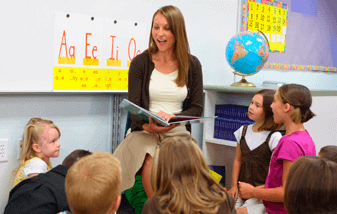 Motivate and Engage Today's Students
The instructional activities actively involve students to help them better understand the elements of music. Through skill-based musical experiences, students explore and build their own musical knowledge.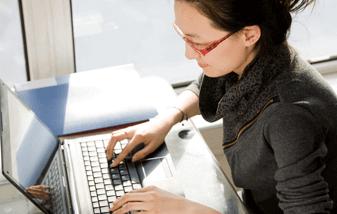 Bring Your Lessons to Life
interactive MUSIC provides instructional support and complete lesson plans, including step-by-step instruction, to help teachers deliver meaningful lessons with developmentally appropriate experiences.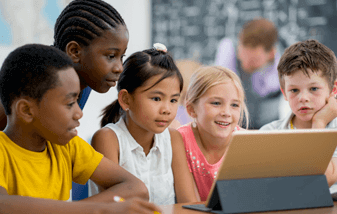 Measure Student Progress
A variety of Assessments, both formal and informal, along with Test Banks featuring multiple question types gauge students' understanding of the materials.
All-Digital Music Curriculum for PreK-8 Teaching Solutions
Teach Your Students to Read Music

Interactive Activities Involve and Motivate Students

Join in the Performance to Experience Classroom Instruments

Incorporate Movement to Engage Students as They Build Knowledge and Skills

Build Students' Listening Skills and Extend their Appreciation of Music
Teach Your Students to Read Music
interactive MUSIC includes an Interactive Player that can be projected for classroom use of onscreen notation.

The tracking feature can highlight notation and lyrics as the music plays.

If the song is too slow/fast or too high/low, teachers have the option to change the key and/or tempo to support student learning. The music can even be printed in the new key!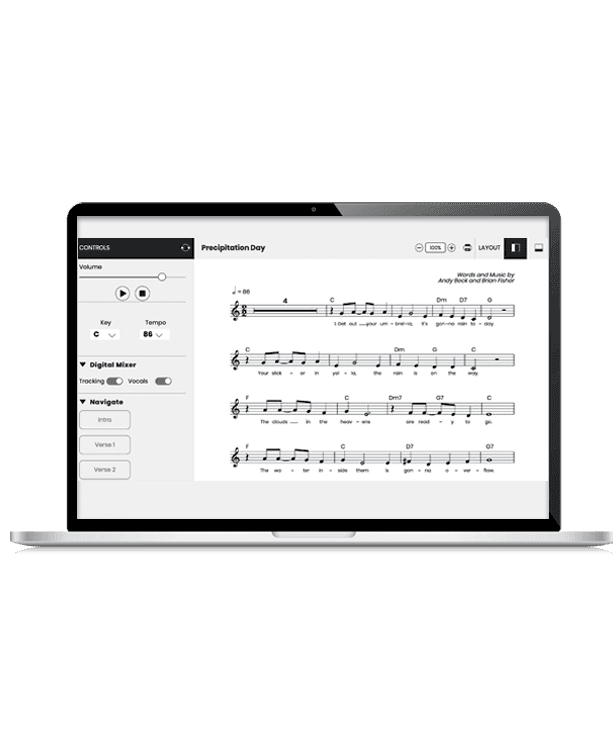 Interactive Activities Involve and Motivate Students
Activities provide engaging learning experiences to build students' musical skills and understanding of the elements of music.

Enrichment activities offer ways to integrate instruction with content from other other disciplines to build background, meaning, and relevance for today's students.

Online activities feature ways to engage students in their learning through a variety of learning activities including drag and drop, hotspot, and hidden spot activities.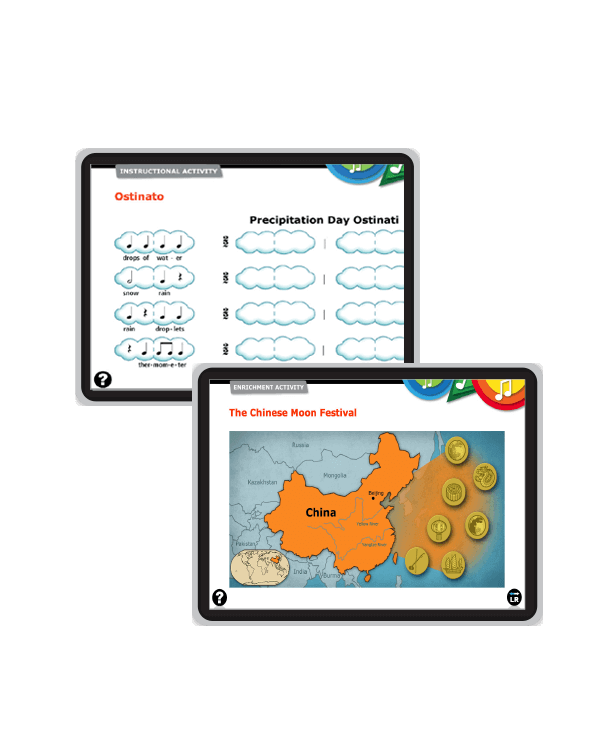 Join in the Performance to Experience Classroom Instruments
Play-Along Activities allow students to play-along with a recording or class performance.

Instrumental Arrangements

Resources include arrangements for recorder, percussion, keyboard, guitar, and various ensembles.

Projectable notation, hotspot fingering charts, and Teacher Notes are also available.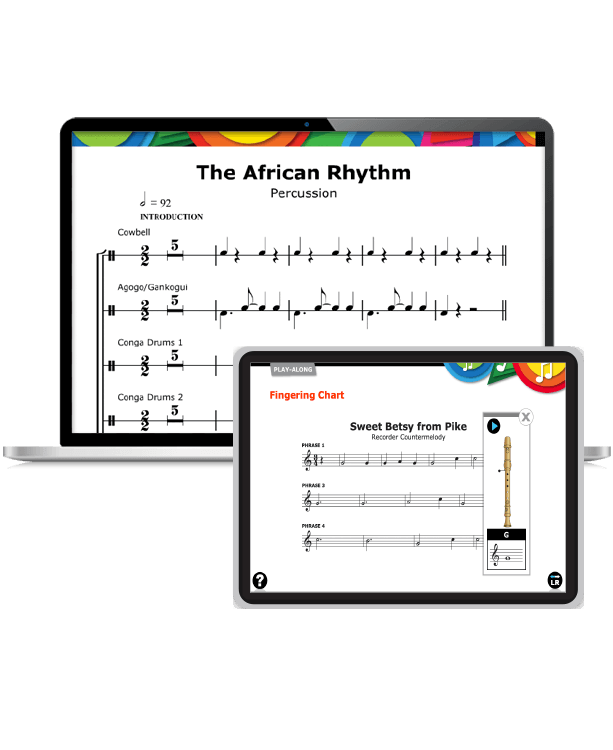 Incorporate Movement to Engage Students as They Build Knowledge and Skills
A variety of movement instructions support creative/interpretive movement, folk and patterned dances, game songs, play parties, popular dances, and choreography.

Step-by-Step Movement Videos

Movement Videos provide step-by-step instruction for dance and patterned movement through animation or video demonstration.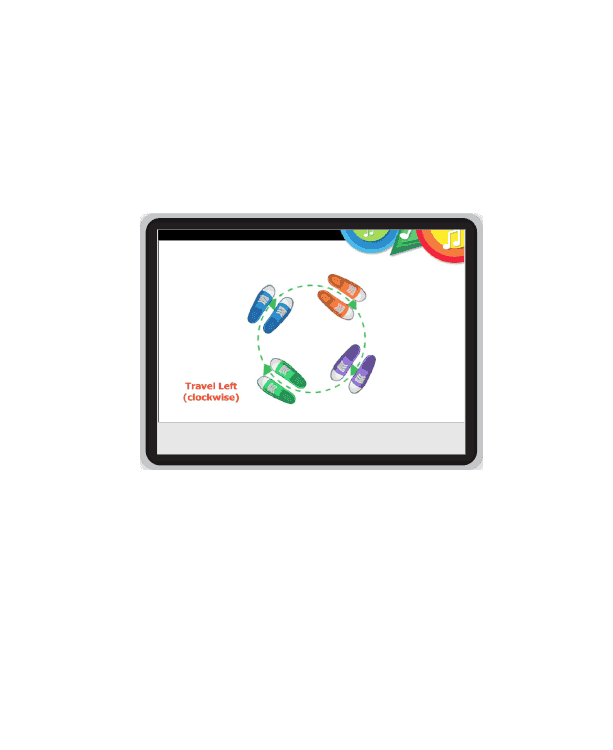 Build Students' Listening Skills and Extend their Appreciation of Music
Listening Activities help to build and demonstrate critical, analytical, and aural skills

Teachers can select from a variety of genres, historical periods, and prominent composers and musicians.

Music Maker Segments offer deeper insights into the lives of great musicians past and present.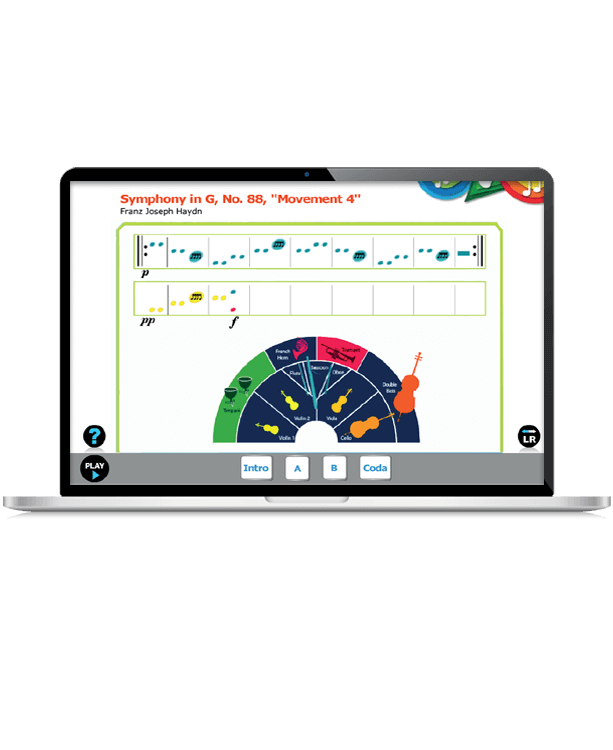 Digital Technologies to Support Today's Music Curriculum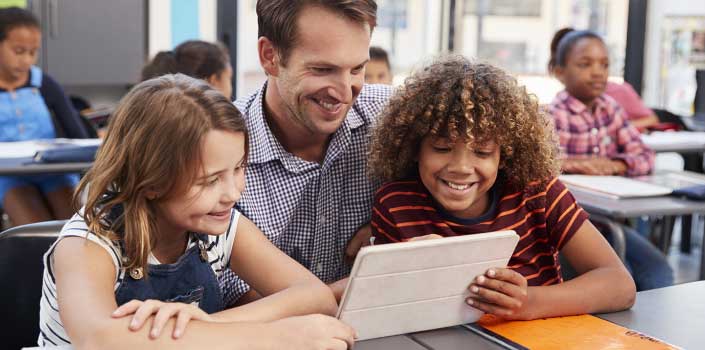 Access dynamic, standards-aligned content and deeply integrated materials to make your music program pop with one login.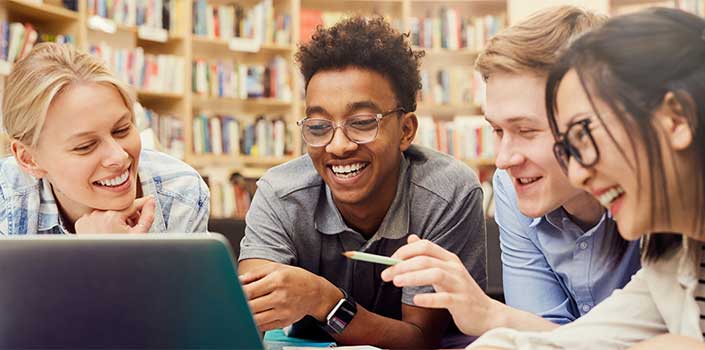 A next-generation learning solution that provides an all-inclusive, one-year digital license to our most popular Math, Literacy, Science, and Social Studies national K–12 programs.
Discover how interactive MUSIC Supports PreK-8 Music Programs
How Does interactive MUSIC Structure its Learning?

High Quality Listening Selection to Support Instruction
School Stories
In these inspirational stories, you'll learn about what schools and districts from across the country are doing to help students succeed and shape the future of education.
Get Inspired
Frequently Asked Questions About interactive MUSIC
What is interactive MUSIC?

A fully digital program developed cooperatively with Alfred Music and Savvas. Teachers can select from a rich array of content and engaging activities to meet the needs of any Pre-K through 8th grade music curriculum.

What is the structure of interactive MUSIC on
Savvas Realize?

The program is organized by grade level, in this case PreK-8. Each level includes 6 units with 6 lessons in each unit to support a sequenced music curriculum. Teachers who prefer a song-based curriculum will find Activity Packets organized by song title that include all the content available for that particular song. Every grade level also includes a suggested lesson sequence that can be used as is or customized to fit each class.

Can I search for content by standard?

Yes! Click Standards at the top of the screen on the Programs tab. Keep clicking the arrows to narrow down to the desired specific standard. Once selected, Savvas Realize will pull all content related to that standard. Be sure to utilize the filters on the left to help manage the content.

Why do some resources have a lock beside them?

Some resources are for teacher use only and cannot be assigned to students. You can also follow the color-coding to remember the difference; the pink icons can be assigned, and the blue icons cannot be assigned.

Are there keyboard accompaniments for the songs?

Yes! For every song in the program, there are printable keyboard arrangements that can be played to accompany students' singing in rehearsals and performances. Song Keyboard Accompaniments (Printable) can be found using the search feature in Savvas Realize or by going to the Activity Packet for a particular song. These keyboard accompaniments can also be assigned to students who play the piano or keyboard.

Can I change the keys for each song?

Yes! For each song you can choose from 9 keys and 14 tempos. You can even print out the song in any of the new keys. Access this feature in the Song Notation: Interactive Performance resource.

Are there lesson plans available?

Yes! They are called Teacher Notes, and they can be downloaded then edited using Microsoft Word or any other word processing software. Teacher Notes include questions to ask, complete lesson plans, interactive learning and presentation options, audio options, and an assessment review. Note, the lesson plan is always at the top of the page in the sequenced lessons and then the activities are in instructional order.

Do I have to teach the content by unit?

No! You have the choice of presenting the resources to your students by unit or song. Click the Unit box to locate the materials by unit. Click the green Activity Packets: Song-Based Lessons box to access the materials by song.

Why is the Grades 7 and 8 content organized differently?

Scheduling for the upper grade students is different in many schools and the music teacher may only see their students in electives, specials, or a wheel instead of once a week or bi-weekly throughout the year. Therefore the resources are organized by topic to accommodate varying schedules and to allow students to study a particular musical topic in depth.