Select an Option below:
More Options:
Savvas Announces New Math and Reading Solutions that Engage and Inspire Students While Giving Educators the Resources to Help All Learners Achieve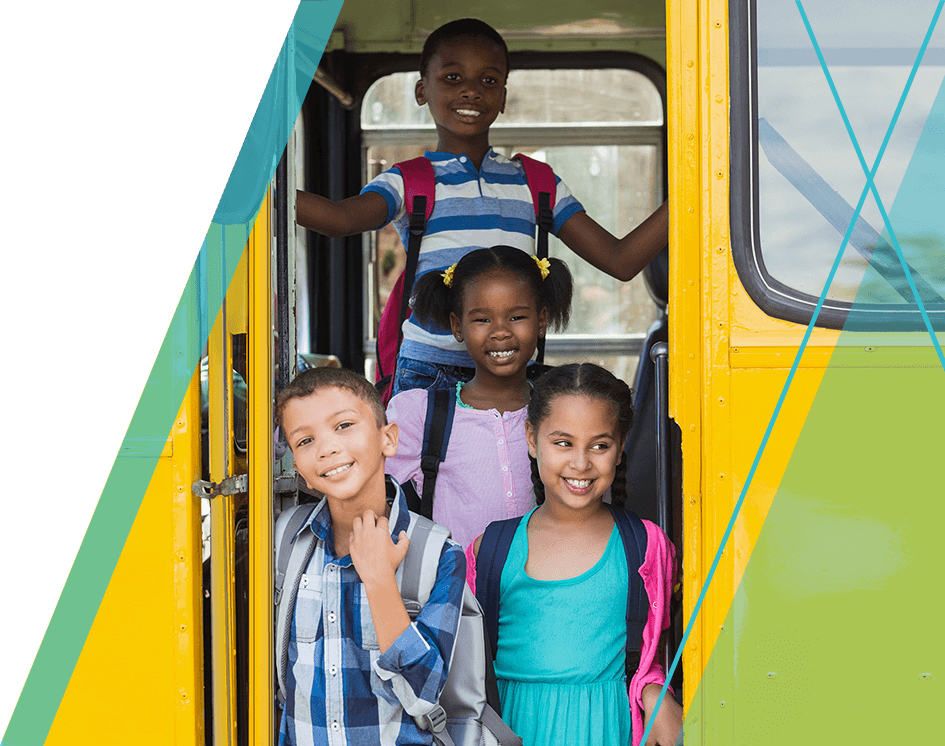 Savvas Announces New Math and Reading Solutions that Engage and Inspire Students While Giving Educators the Resources to Help All Learners Achieve
PARAMUS, NEW JERSEY — September 12, 2023 — Savvas Learning Company is excited to announce new and enhanced math and reading solutions that engage and inspire students to learn, while giving educators the evidence-based instructional resources they need to accelerate learning and help all students achieve.
"At Savvas, we are committed to empowering educators with the highest-quality instructional materials and effective teaching strategies to increase student achievement," said Bethlam Forsa, CEO of Savvas Learning Company. "Long committed to developing evidence-based, student-centered learning solutions, Savvas this year is delivering new math and reading programs that continue to give educators what they need to help all students succeed."
Savvas solutions focus on putting the student at the center of learning. The company's award-winning blended programs — delivered digitally on its innovative Savvas Realize platform and visually through engaging print resources — feature real-world learning experiences designed to increase student engagement along with high-quality instructional materials to accelerate academic outcomes.
New Math and Literacy Solutions for Student-Centered Learning
Always striving to empower educators with instructional resources to personalize learning for all students, Savvas is introducing a new, student-centered math solution as well as exciting, new editions of its popular, classroom-tested core literacy programs:
Experience Math is a student-centered K-8 program that engages students through exploration and a hands-on learning approach, encouraging them to be active mathematical thinkers and problem solvers. Developed by Dr. Marian Small in collaboration with contributing author Graham Fletcher, the blended, easy-to-use three-part instructional design emphasizes student teamwork and communication skills in a collaborative learning environment. Providing high-value, in-the-moment professional learning, Experience Math supports teachers with resources for intentional teaching and informed decision making to help them become better practitioners.
myView Literacy © 2025 is a core English Language Arts (ELA) program for grades K-5 that empowers teachers and transforms students. Firmly rooted in the Science of Reading, myView Literacy incorporates the latest evidence-based research and best practices to ensure students develop strong phonemic awareness, phonics skills, fluency, vocabulary, and comprehension strategies. New daily foundational skills instruction follows an easy-to-teach sequence that's proven to increase reading achievement and close skills gaps. The new edition also features streamlined student navigation, more student practice opportunities, and an increased focus on foundational writing instruction.
myPerspectives English Language Arts © 2025, a student-centered, standards-aligned program for grades 6-12, values the perspective of the learner and prepares students to become lifelong readers, writers, and thinkers. Building on its highly successful, evidence-based approach that improves student outcomes, the new edition offers greater opportunities for student engagement, more reading, writing, and multilingual support, and increased differentiated teaching options as well as streamlined digital functionality and flexibility.
Adaptive Technology for Personalized Learning in Math and Reading
Powered by adaptive technology and able to be translated into more than 60 languages, SuccessMaker is a proven-effective, evidence-based personalized learning program to help accelerate student achievement in reading and math for grades K-8. For this school year, Savvas has enhanced SuccessMaker, including a new student dashboard that makes it easy for students to track their own progress. From the dashboard, students can see how they are progressing toward their usage goals and view their real-time performance data — providing another way to empower students in their own learning.
New for this school year, Savvas is introducing SuccessMaker: Foundations of High School Math, an intervention solution that provides personalized adaptive instruction for high school students who haven't yet mastered all the prerequisite skills necessary for success in early high school math classes, such as Algebra 1, Mathematics I, or Geometry. As with the other SuccessMaker programs, the adaptive engine in Foundations of High School Math adjusts in real time to student performance with each and every response, personalizing learning to address students' specific instructional needs. Teachers can also provide students with targeted adaptive assignments on specific skills or standards.
"Before our district adopted SuccessMaker, we knew some students needed extra support but we didn't know in what areas of mathematics," said Katie Naples, director of curriculum, instruction and assessment for the Port Byron (NY) Central School District. "Using SuccessMaker, our teachers can pinpoint quickly and easily where students are in their math progress and where they need to go next. We couldn't do that before."
New Year-Round Assessment Tools for Math Grades K-8
Equipped with multistage adaptive technology, the Savvas Math Screener and Diagnostic Assessments (MSDA) for grades K-8 offer data-driven insights with standards-based instructional content recommendations to help teachers tailor instruction and address students' individual learning needs.
New for back to school, Savvas is introducing the MSDA + Growth Assessments, part of the new Savvas Momentum Assessment Suite of adaptive assessments, instructional resources, and more.
The Savvas MSDA + Growth Assessments include new mid-year and year-end growth assessments, which combined with the beginning-of-year screener and diagnostic assessments, enable educators to monitor student progress and skills proficiency throughout the school year. Easily administered via Savvas Realize, the Savvas MSDA + Growth Assessments gives K-8 teachers even more tools to help them identify each student's greatest opportunities for growth. District-level report visualizations also make monitoring district assessment administration and student performance easy and efficient. The Savvas MSDA + Growth Assessments can be used on its own and with enVision Mathematics © 2024, the newest edition of Savvas Learning Company's highly-effective and best-selling math series.
Along with the Savvas MSDA + Growth Assessments, the Momentum Assessment Suite also includes the Savvas Literacy Screener and Diagnostic Assessments (LSDA) for grades K-8, a robust toolkit supporting educators with data-informed insights paired with targeted instructional content to boost students' literacy progress.
New Savvas Realize LMS Enhancements
For back to school, Savvas continues to enhance its award-winning Savvas Realize platform, which is recognized as one of the most innovative learning management systems in the industry. Through a collaborative effort with educators, Savvas has enhanced the user experience for teachers with improved navigation, better classroom management, and an upgraded data view, and for students with a streamlined user interface and simplified assignments view.
Science of Reading Professional Learning for Educators
To further support teachers this fall, Savvas is offering a professional learning webinar series called "Empowering Educators in the Science of Reading." The series will feature renowned education experts and myView Literacy authors who will share research-based insights, strategies, and tips for promoting students' literacy development in the elementary grades. Learn more about these free webinars.
"Personalized and student-centered learning is key to truly engaging students and inspiring them to learn," Forsa continued. "By coupling student-centered learning with evidence-based curriculum and adaptive assessment tools, Savvas is empowering teachers with what they need to accelerate student achievement."
ABOUT SAVVAS LEARNING COMPANY
At Savvas, we believe learning should inspire. By combining new ideas, new ways of thinking, and new ways of interacting, we design next-generation learning solutions that help prepare students to become global citizens in a more interconnected, digital world. To learn more, visit Savvas Learning Company.
Savvas Learning Company's products are available for sale in Canada through its subsidiary, Rubicon.