Make 2 Years of Reading Growth in 1 Year with iLit45
iLit45 is an intensive teacher-led digital reading intervention program for students in Grades 6 and up. The program is proven to accelerate reading growth by two years in a single school year!
Engaging digital instruction centered around rigorous and relevant grade-level texts
Comprehension, vocabulary, fluency, phonics, and phonological awareness
Adaptive study plans in grammar, spelling, vocabulary, and foundational skills
Intensive writing support with immediate automatic feedback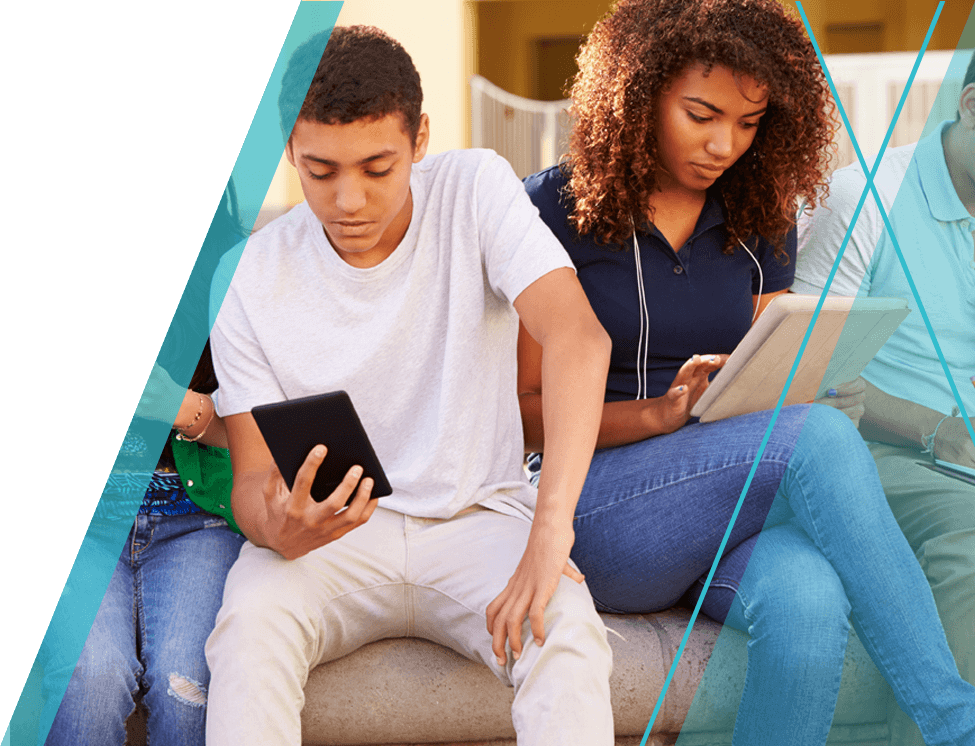 2 Years of Reading Growth in 1 Year!
Accelerate Reading Proficiency for Striving Adolescent Readers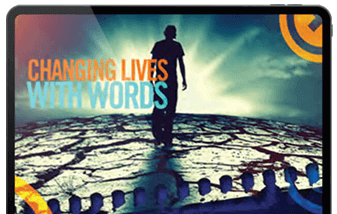 Intensive, Explicit, and Systematic Intervention

The systematic iLit45 daily routine includes time for whole group, small group, and one-on-one intervention and practice in comprehension, vocabulary, foundational skills, and writing.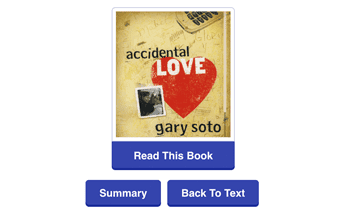 Proven, Engaging Lesson Design

Explicit, teacher-led digital instruction is centered around rigorous and relevant grade-level anchor texts that engage students.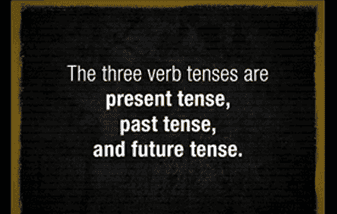 Adaptive Instruction to Meet Individual Learning Needs
Adaptive study plans in grammar, spelling, vocabulary, and foundational skills allow teachers to individualize learning based on each student's specific instructional needs and areas for growth.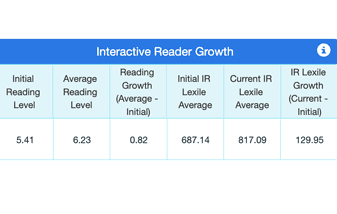 Monitor Student Progress


Norm-referenced assessment data and ongoing formative assessments make it easy for district and school leaders and teachers to track student growth.
Proven to accelerate reading achievement 2+ years in just 1 year!
Research-Proven Instructional Model

Adaptive Personalized Learning Options

Engage and Support Secondary Students

Writing, Project-Based Learning, and More!

Flexible Implementation Options
Research-Proven Instructional Model
Students read independently, choosing from the digital library of more than 3,000+ relevant and engaging fiction and nonfiction texts.

Explicit teacher-led instruction in word study and academic vocabulary focuses on words students will encounter in context during the Read Aloud, Think Aloud portion of the iLit45 lesson.

is the centerpiece of the iLit45 instructional model. The teacher models skills and strategies with a high-interest, grade-level text. This scaffolding provides both rigor and universal access to a text that non-proficient readers might have been unable to read without teacher guidance.

Classroom Conversations and Whole Group

During Classroom Conversation, students engage in collaborative discussion related to the grade-level anchor text. Whole Group may focus on various language arts skills and strategies, such as writing.

Students work independently and in small groups to apply and demonstrate what they've learned. Dozens of activity types are included, aligned to lessons and weeks of instruction. Students may also use this time to work in adaptive study plans.

The teacher closes the lesson. iLit45 provides point-of-use suggestions for homework.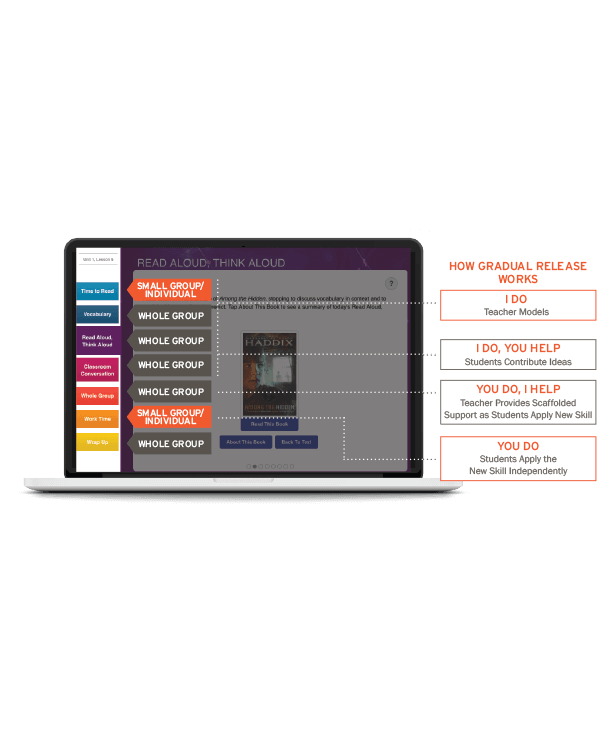 Adaptive Personalized Learning Options
Adaptive Grammar, Spelling, and Vocabulary
Study Plans

Teachers can assign grammar, spelling, and vocabulary study plans based on individual learning needs. Each plan includes explicit instruction and provides adaptive practice based on student performance.

Adaptive Nonfiction Interactive Readers

Adaptive performance-based instruction steadily increases students' capacity to read more complex texts. Each student completes self-guided, independent reading in their Interactive Reader. The Interactive Reader text extends two full years in complexity over the course of a school year, challenging students to apply skills and strategies to increasingly complex texts.

Adaptive Foundational Skills Work

Based on weekly performance in the program, iLit45 students who need varying levels of foundational skills practice–all the way down to phonological awareness–receive Phonics and Word Study Readers and activities.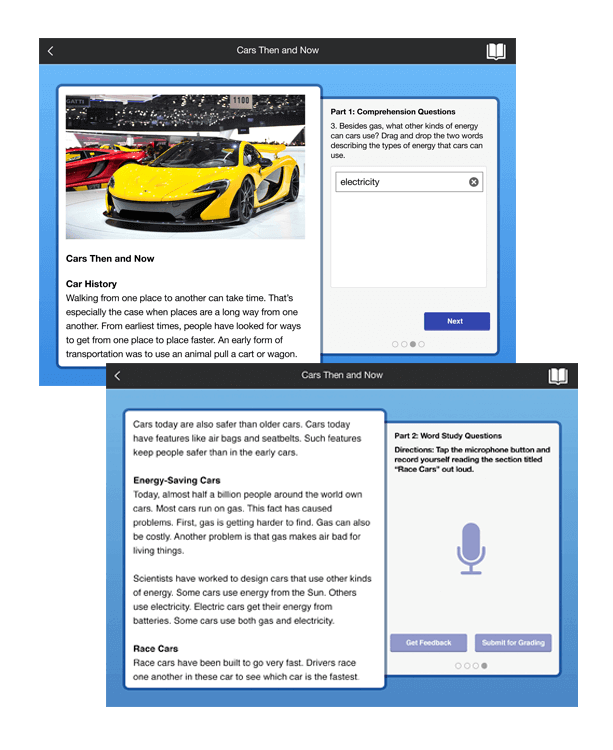 Engage and Support Secondary Students
The iLit45 digital library includes 3,000+ highly engaging texts with ratings, reviews, and data to make a smart choice for each student. Diverse texts, plots, characters, settings, and topics–like first love, relationships, identity, and coming-of-age–appeal to young adults, and the digital interactivity instantly engages them.

Automatic Writing Feedback

Students receive automatic feedback that helps them to improve their writing. Students write summaries of their weekly Interactive Reader texts, which are automatically scored, with instructional feedback that improves both comprehension and writing.

Other writing assignments within iLit45 allow students to receive feedback on how to improve their writing before submitting their work to the teacher.

Scaffolding to Access Grade-Level Texts

Within the iLit45 digital library, students have access to a visual dictionary, note-taking tools, and translations in more than 100 languages.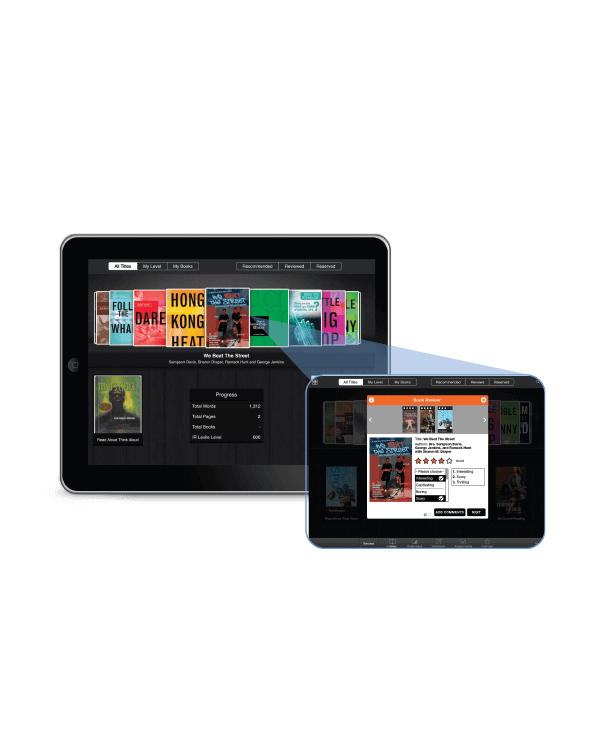 Writing, Project-Based Learning, and More!
Paragraph and Summary Writing

With next-generation assessments featuring more performance-based tasks, students must have experience writing in automated scoring engines. Summary and paragraph writing in iLit45 gives students practice. The proprietary Savvas writing interface provides feedback for the specific writing task at hand and scaffolded coaching—including point-of-use instruction—to help students improve their writing.

Students write persuasive, informational, or narrative essays in each iLit45 unit. For these larger writing assignments, teachers use both direct and guided instruction to introduce and reinforce best practices in writing. Students receive specific feedback on their writing, but the engine does not provide correction. Instead, students receive guidance for revising their writing, helping them improve their work before submitting it to the teacher.

Every iLit45 unit includes options for project-based learning. Students create multimedia projects. They write and perform plays. They write poetry.

One Unit in every level of iLi45 is designated for a research project and presentation.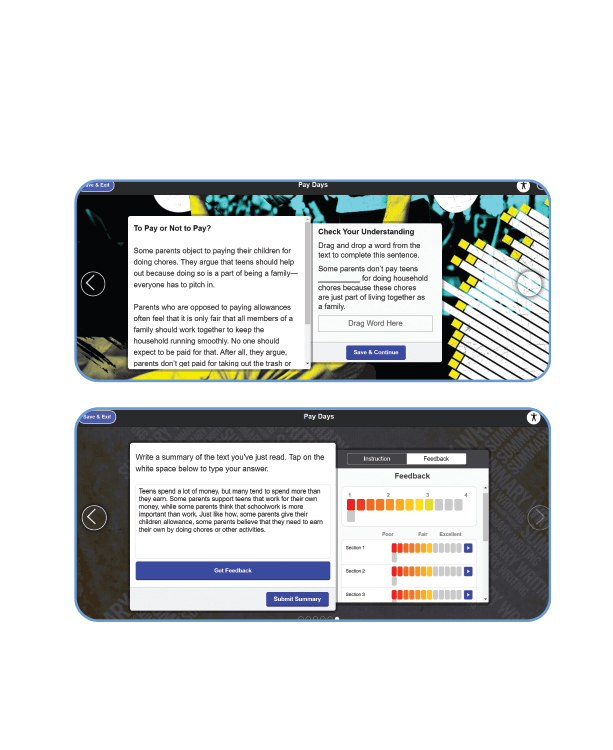 Flexible Implementation Options
Blended Implementation Options

If digital equipment is limited and there's not a device for every student every day, no worries. You can use iLit45 with a projector and as few as five or six devices in the class. Many texts are available for purchase in print, and print practice workbooks are also available for purchase.

Digital Implementation Options

iLit45 can be implemented completely digitally in a 1:1 program. Every student has a device, either a computer or tablet, and teachers have a whiteboard or computer connected to a projector.

Students don't have access to the Internet away from school. Any teacher who has taught with technology can relate.

iLit45 has you covered.

Students can use iLit offline on a Chromebook™ or iPad®. Assignments started online can be completed offline.

eBooks that have been started can be read offline.

When the student's device is reconnected to the Internet, magic happens! The work is synced with the iLit system.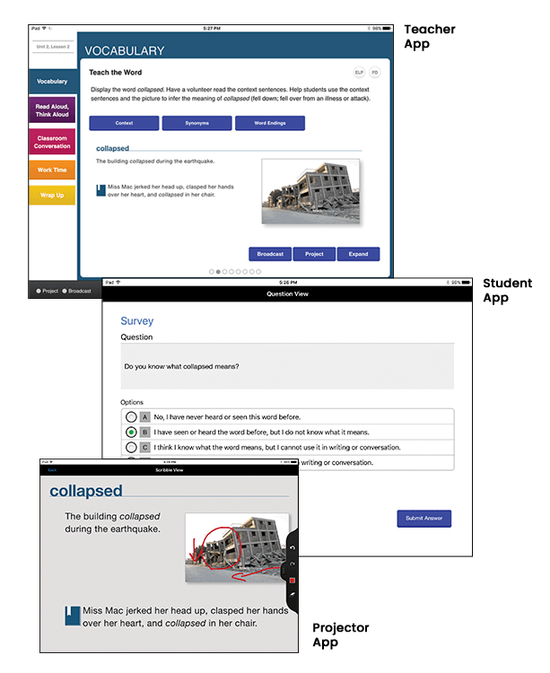 Watch how iLit45 helps students become better readers.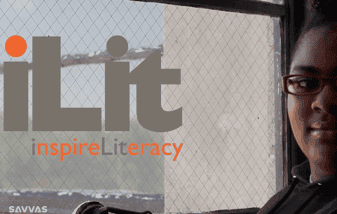 Meet Destiny
Hear how iLit45 helped Destiny become a better reader.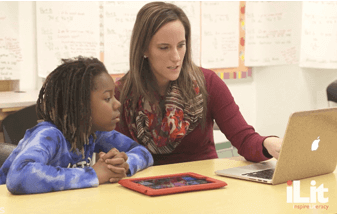 Data Conversations Drive Student Growth
"The data helps me conference."
Monitor Students' Reading Progress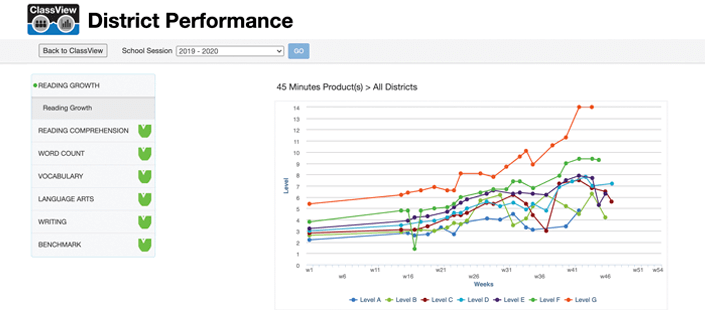 Norm-referenced snapshot
iLit45 includes the norm-referenced GRADE™ diagnostic to provide a norm-referenced snapshot of student growth each at the start, middle, and end of each school year.
The beginning-of-year GRADE assessment scores place students into the appropriate level of nonfiction interactive readers and give teachers a norm-referenced way to track student progress throughout the year.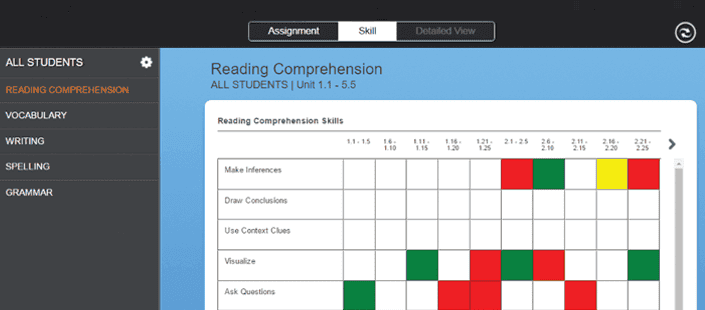 Easy to use reports
iLit45 makes it easy for district and school leaders and teachers to track student growth in reading skills. District, school, class, and student level reporting is available in easy-to-read graphs and visuals.
Get a real-time look at growth, comprehension, vocabulary, grammar, writing, and foundational skills performance.
Explore the Research & Efficacy Behind iLit45!
Proven to Accelerate Reading Growth!

iLit45 Foundational Research
Meet the iLit Suite Program Creators, Innovators, and Idea Makers
Elfrieda H. "Freddy" Hiebert, Ph.D.
Elfrieda H. "Freddy" Hiebert, Ph.D.
Freddy is President and CEO of TextProject, a nonprofit that provides resources to support higher reading levels. She was awarded the prestigious 2015 Oscar S. Causey Award for her outstanding contributions to reading research. Dr. Hiebert is a research associate at the University of California, Santa Cruz. She has worked in the field of early reading acquisition for 45 years, first as a teacher's aide and teacher of primary-level students in California and subsequently as a teacher and researcher. Her research addresses how fluency, vocabulary, and knowledge can be fostered through appropriate texts.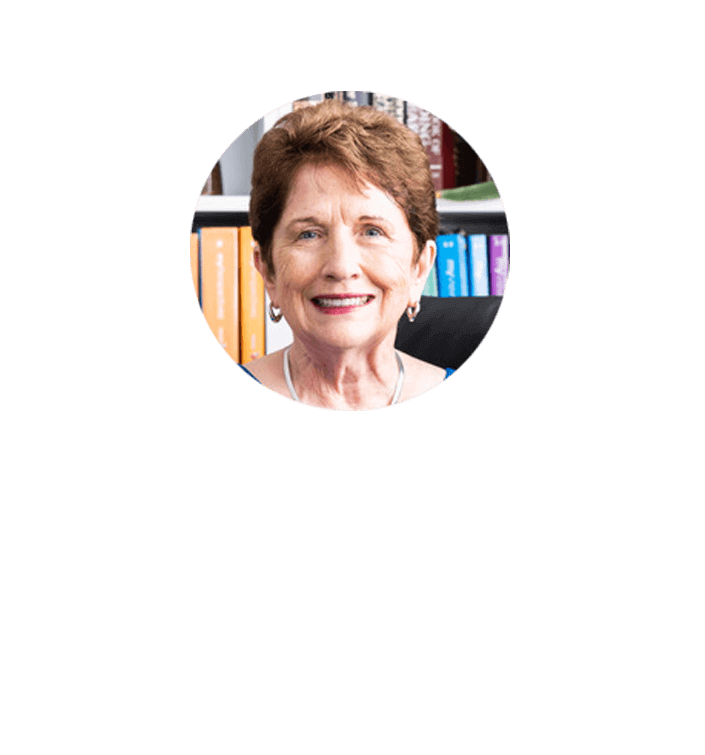 Sharroky Hollie, Ph.D.
Sharroky has trained thousands of educators in the area of cultural responsiveness. He has been a classroom teacher, a professional development coordinator, and a school founder and administrator. Dr. Hollie is a professor in teacher education at California State University Dominguez Hills. He has been a visiting professor for Webster University in St. Louis and a guest lecturer at Stanford and UCLA. He is the author of Culturally and Linguistically Responsive Teaching and Learning 2e © 2017.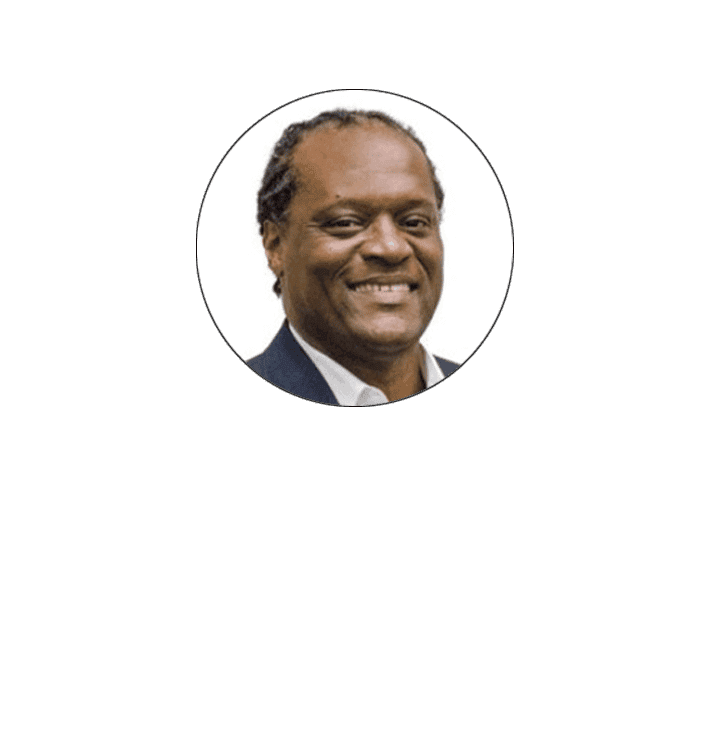 Jim Cummins, Ph.D.
Jim is a well-known second language educator and a major contributor to the research in the field of bilingual education. He is a professor emeritus at the Ontario Institute for Studies in Education, University of Toronto. Dr. Cummins focuses on literacy development in multilingual school contexts as well as on the potential roles of technology in promoting language and literacy development. The TESOL community credits Dr. Cummins with the concept of Basic Interpersonal Communication Skills (BICS) and Cognitive Language Proficiency (CALP).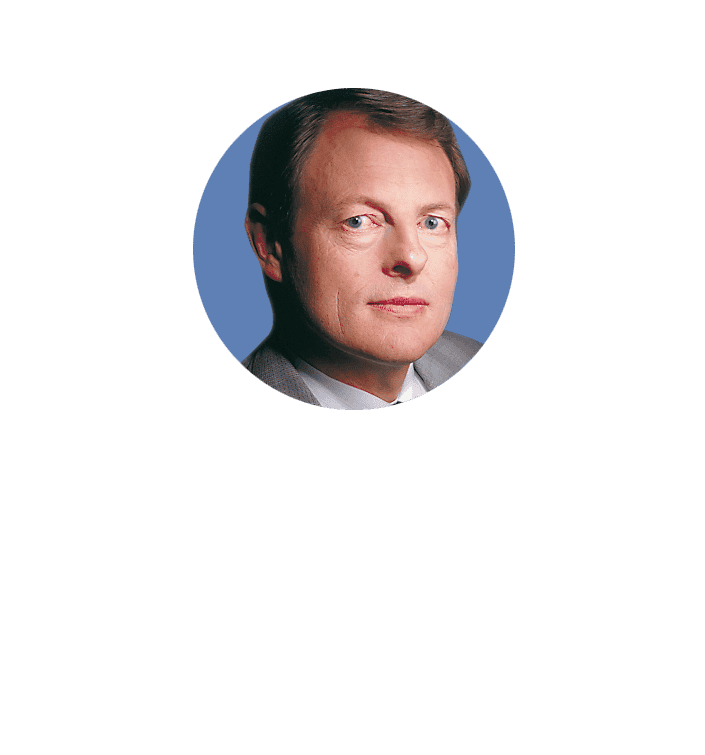 Roger Bonair-Agard
Roger is an acclaimed poet, performance artist, and educator. He is an adjunct instructor of creative writing at Fordham University (NYC), a writer-in-residence with Vision Intro Art and a poet-in-residence with Young Chicago Authors. He also teaches poetry at the Cook County Temporary Juvenile Detention Facility in Chicago. Roger is a two-time National Poetry Slam champion. His collections include Bury My Clothes (2013), which was a long-list finalist for a National Book Award. Other poetry volumes include Where Brooklyn At? (2016), Gully (2010) and Tarnish and Masquerade (2006).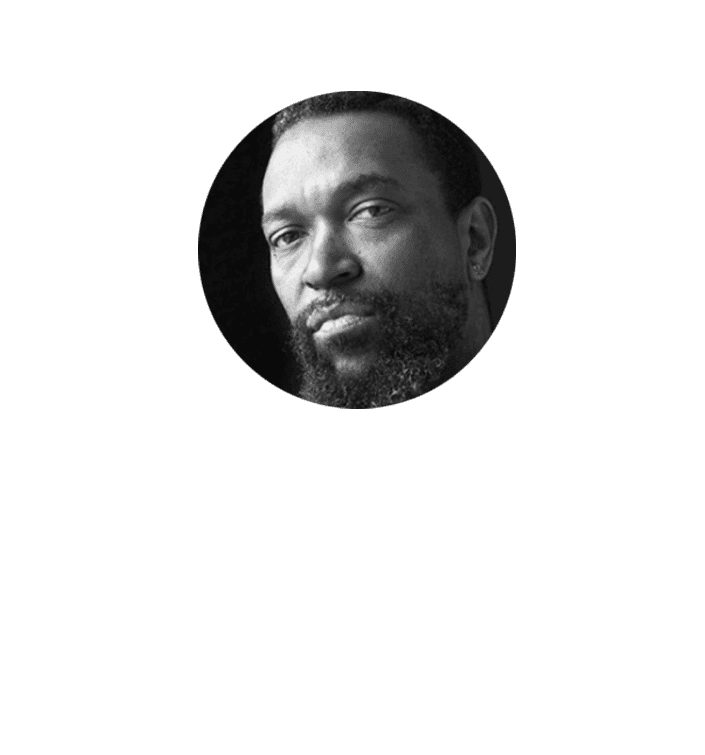 Kelly Gallagher
Kelly is one of the leading voices for reading, writing, and literacy education. He teaches at Magnolia High School in Anaheim, California and received the Award for Classroom Excellence from the California Association of Teachers of English. Kelly taught secondary literacy courses at California State University Fullerton and served as the president of the Secondary Reading Group of the International Reading Association. He is the acclaimed author of numerous books, including In the Best Interest of Students: Staying True to What Works in the ELA Classroom (2015), Write Like This: Teaching Real-World Writing Through Modeling and Mentor Texts (2011), Readicide: How Schools Are Killing Reading and What You Can Do About It (2009).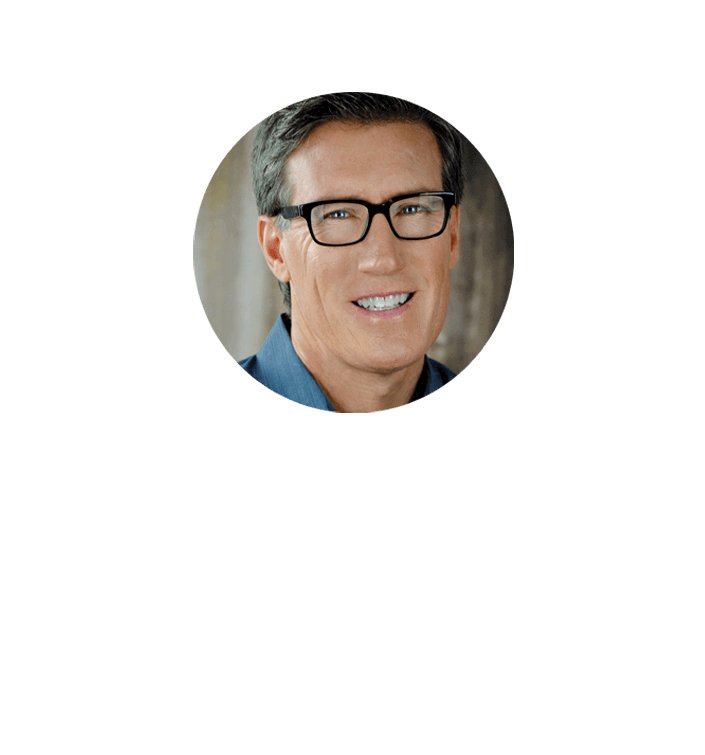 William G. Brozo, Ph.D.
William is an expert on literacy development for young adults, boys, and male youth. He is a professor of literacy in the Graduate School of Education at George Mason University in Fairfax, Virginia, and has taught language arts in junior and senior high school in the Carolinas. Dr. Brozo is a distinguished author of numerous books, including Engaging Boys in Active Literacy (2019), Disciplinary and Content Literacy for Today's Adolescents 6e (2017), RTI and the Adolescent Reader (2011), and To Be a Boy, To Be a Reader: Engaging Teen and Preteen Boys in Active Literacy (2010).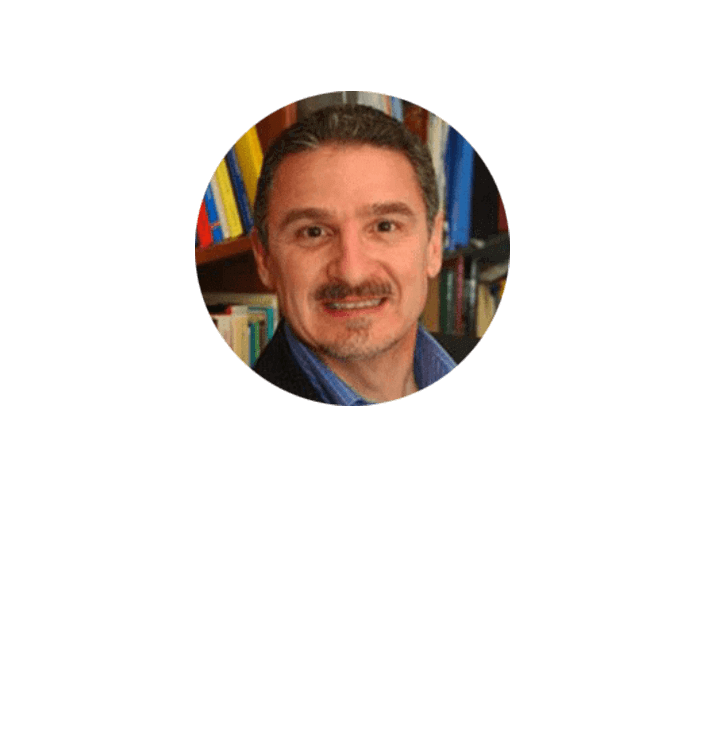 Sharon Vaughn, Ph.D.
Sharon has published extensive research on literacy education, interventions, children with reading disabilities, and English learners. She is a professor in the College of Education at The University of Texas at Austin. Her publications include Teaching Students Who Are Exceptional, Diverse, and At Risk in the General Education Classroom (2018); Teaching Reading Comprehension to Students with Learning Difficulties (2015); Strategies for Teaching Students with Learning and Behavior Problems (2014); and Research-Based Method of Reading Instruction (2004).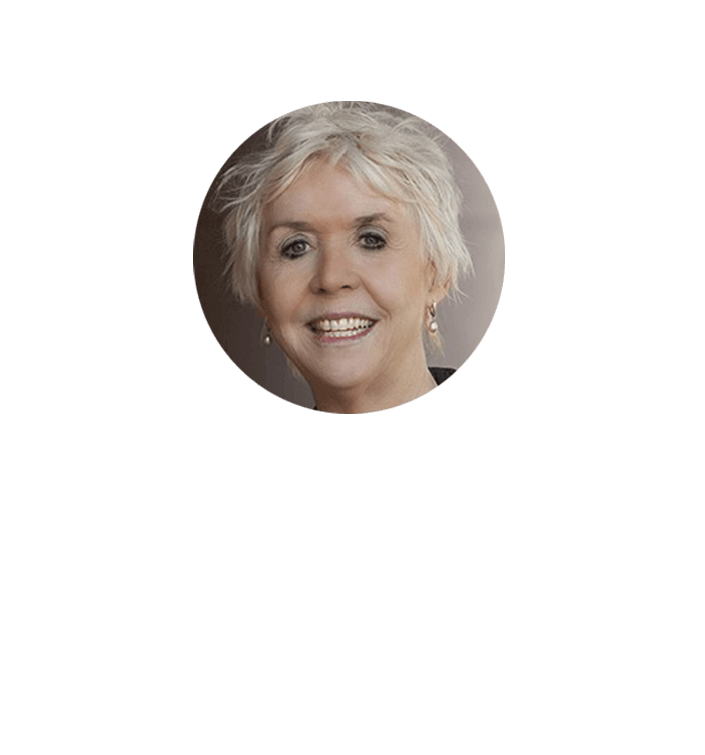 School Stories
"iLit has inspired me to read more chapter books. … iLit has inspired me to take on bigger books other than small kindergarten books." Nicholas South Huntington Schools, New York
Get Inspired