Adobe Photoshop Lightroom Classic Classroom in a Book (2023 Edition)
Adobe Photoshop Lightroom Classic Classroom in a Book was developed by Adobe product experts to guide students through basic functions up to some of the programs' newest features.
Learn to sort photos and apply tone and color adjustments
Discover the power of AI-based masking and neural filters
Step-by-step instructions for a specific project and prompts for exploration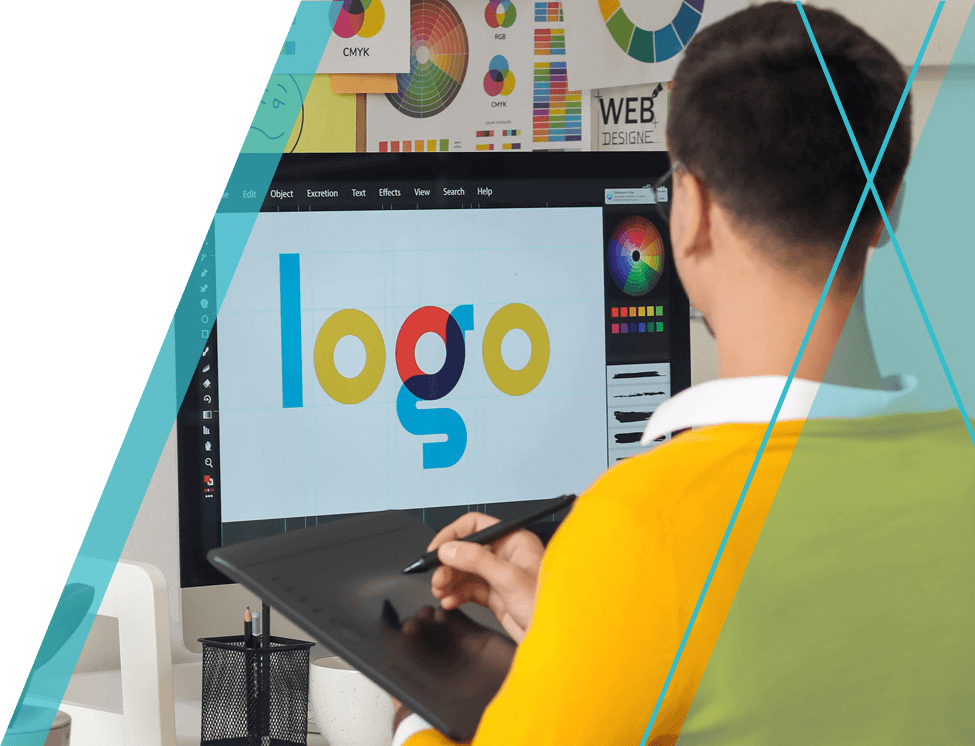 Adobe Photoshop Lightroom Classic CTE Program with Digital Support
Help students develop a creative vision and organize their photography with Adobe Photoshop Lightroom Classic's toolkit.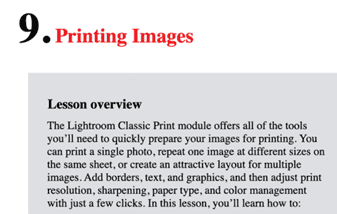 Industry Expertise
We updated the text with help from Adobe's product team. They added tips and techniques so students can make full use of the software's photo editing potential.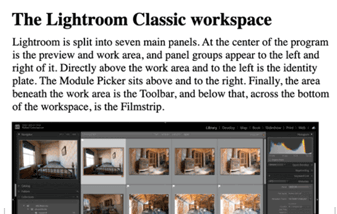 New and Enhanced Features
The lessons cover new copy/paste and preset settings options plus new viewing and customization for Metadata. Students will also discover improvements to familiar tools in this version of the program.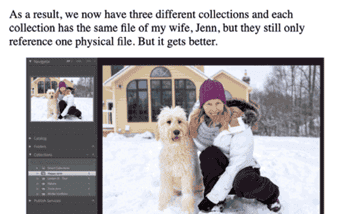 Self-Paced Learning
Figuring out the intricacies of photo development and editing takes time. Each lesson is structured to make sure students understand the concepts and processes before moving on.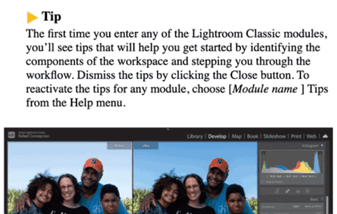 Flexibility and Structure
Each lesson provides step-by-step instructions to achieve a desired result. At the same time, they have the freedom to explore the program and make their own discoveries.
Adobe Photoshop Lightroom Classic CTE Teaching Solutions
Web Edition
The Web Edition contains an interactive eText version of the book that can be accessed from any device with an internet connection.

Hours of instructional videos are tied directly to the concepts covered in the eText. They can be shown in class or assigned as homework

Interactive quizzes gauge student progress throughout the course.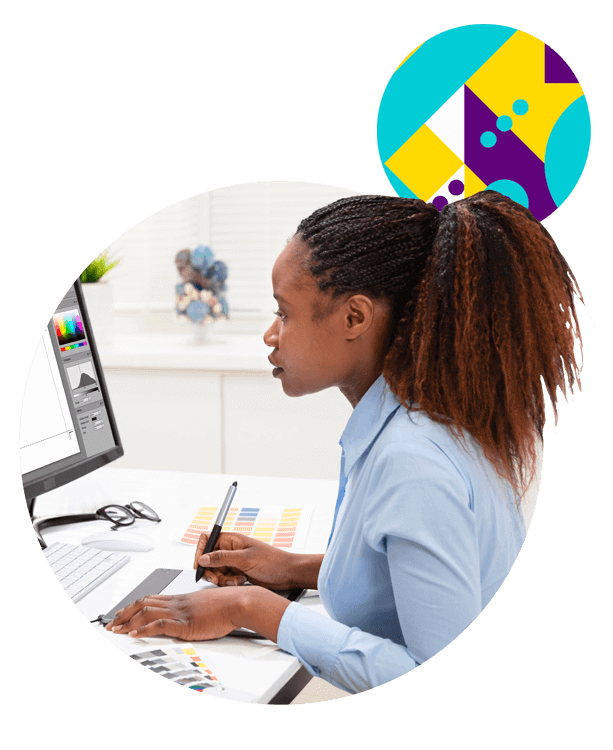 Review Section
The section appears at the end of each lesson to summarize the key concepts and skills.

Review sections also contain questions and tasks that help assess student knowledge of the material. From the results, teachers can adjust the curriculum to support class needs.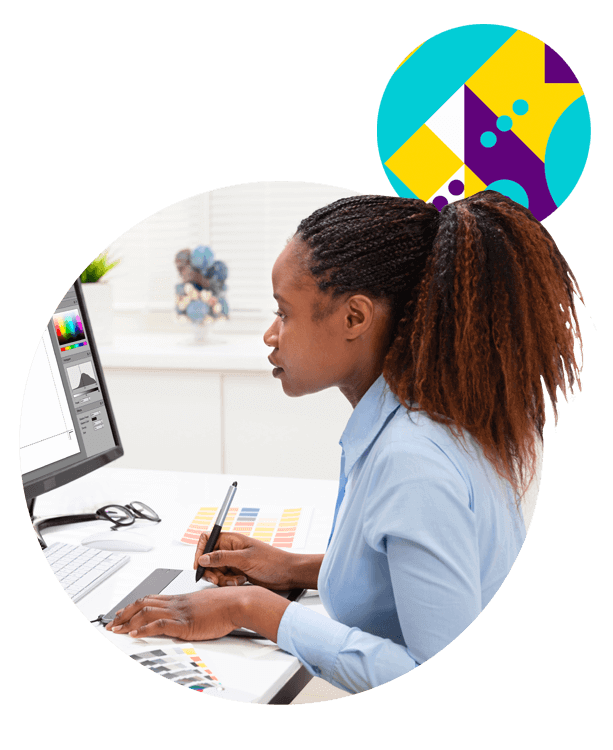 School Stories
In these inspirational stories, you'll learn about what schools and districts from across the country are doing to help students succeed and shape the future of education.
Get Inspired
Frequently asked questions about Adobe Photoshop Lightroom Classic Classroom in a Book
What topics are covered in the table of contents?

GETTING STARTED

1 A QUICK TOUR OF LIGHTROOM CLASSIC
2 BRINGING PHOTOS INTO LIGHTROOM CLASSIC
3 EXPLORING THE LIGHTROOM WORKSPACE
4 MANAGING YOUR PHOTO LIBRARY
5 DEVELOPING BASICS
6 ADVANCED EDITING
7 CREATING A PHOTO BOOK
8 CREATING A SLIDESHOW
9 PRINTING IMAGES
10 MAKING BACKUPS AND EXPORTING PHOTOS
11 AN OVERVIEW OF MY WORKFLOW
BONUS ONLINE: PUBLISHING YOUR PHOTOS

What grade levels is this text appropriate for?

What types of courses is text best suited for?

This program is designed for introductory design and arts courses.

Does the course align to any industry certifications?

This program prepares students for the Adobe Certified Professional (ACP) certification exam.

What are the digital license options?

The Student Edition can be purchased with 1 year access to the eText.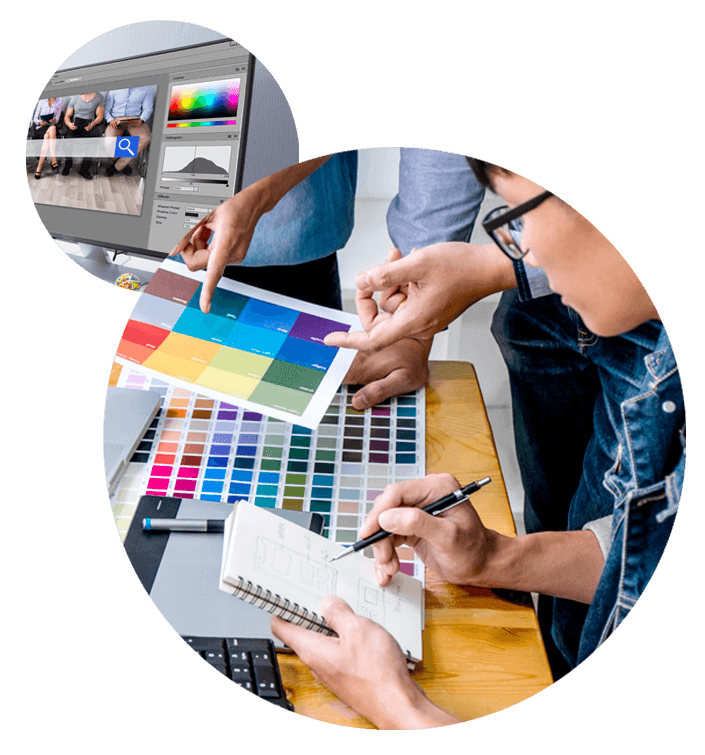 PEARSON, MYLAB, REVEL, Pearson Logo are trademarks owned and/or registered by Pearson plc and/or its affiliates. All other third party marks associated with these products are the property of their respective owners. Copyright in the works referenced herein is owned by Pearson Education, Inc. Pearson Education has control over the editorial content in these instructional materials.