Introductory Computer and IT Technical Education Curriculum
Introduction to Computers & Information Technology guides students to digital literacy that they can apply at home, work, or school. The updates to this edition also cover newer devices such as smartphones and services including cloud computing.
Clear language
Engaging content
Industry standards
Flexible online platform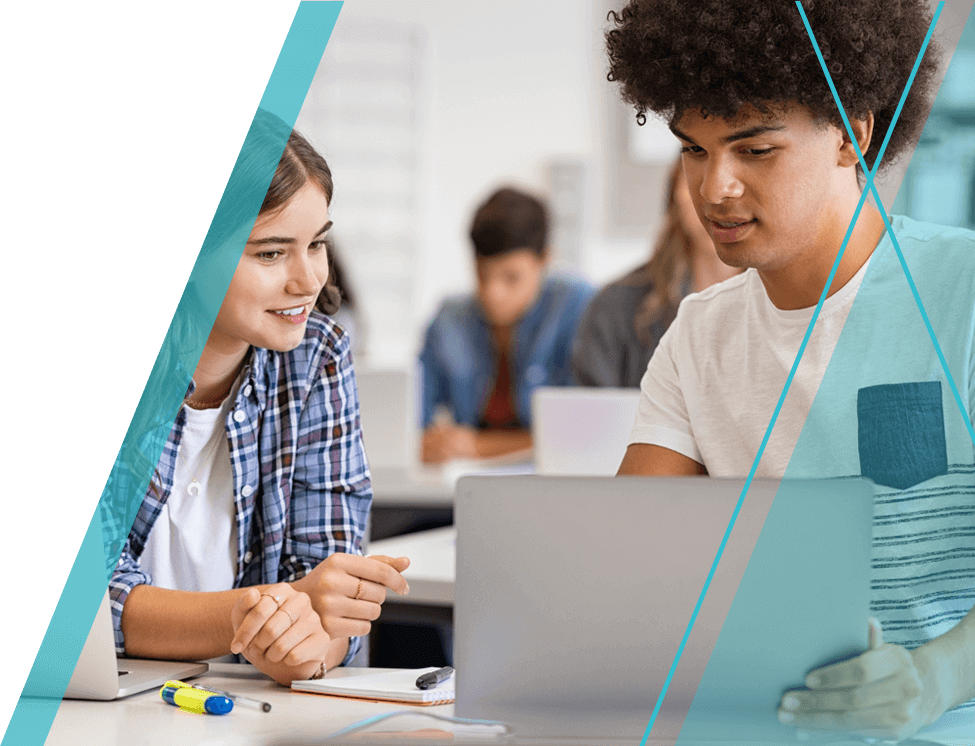 Introductory Computer and Information Technology CTE with Digital Integration
Help students gain understanding and confidence in using various computers and IT devices they will encounter.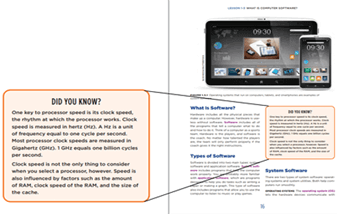 Approachable Language
We wrote the book with secondary-education students in mind. Clear writing and objectives along with simple explanations help to demystify computers and other information technology systems.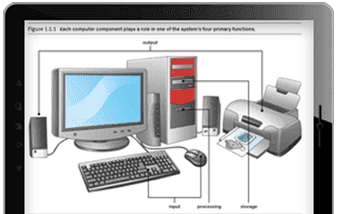 Engaging Content
Students gain context and depth from the numerous features throughout the book. The practical connections keep them interested in learning more.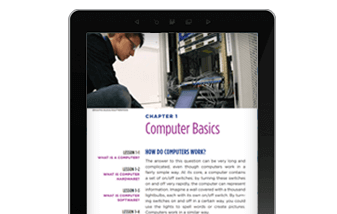 Industry-Level Digital Literacy
We structured the book to follow the seven areas of digital literacy covered within the three IC3 GS6 exams for students who want to receive industry certification.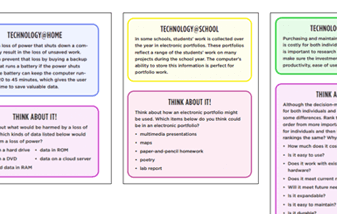 Real-World Applications
Technology@home, Technology@school, and Technology@work features demonstrate how the concepts students learn can serve them outside of the classroom.
Computer and Information Technology CTE Teaching Solutions
Digital Literacy Fundamentals

Digital Content Management

Teacher's Wraparound Edition
Digital Literacy Fundamentals
Explores hardware and software basics

Looks at input and output devices, storage, and operating systems

Computers and Peripherals

Learn how computers work plus identifying and using peripherals

Covers utility programs, wired and wireless networks, mobile devices, cloud computing, and security threats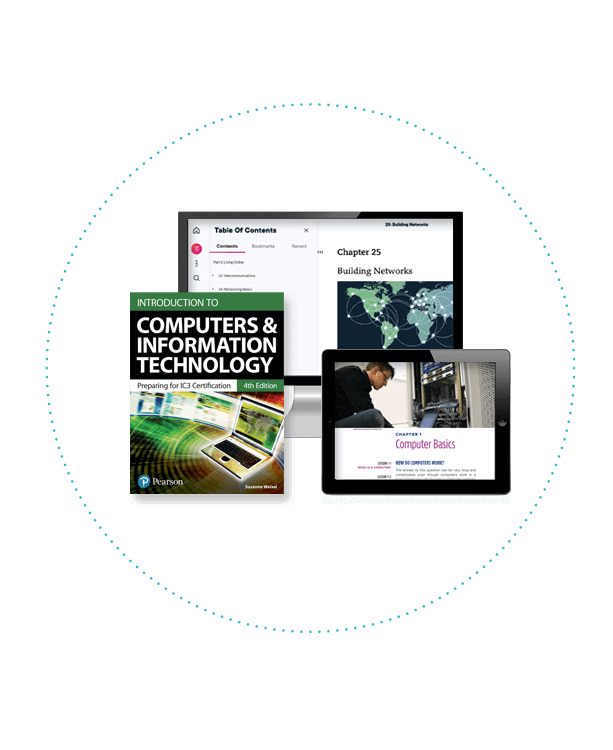 Digital Content Management
Teaches introductory skills in software for a range of tasks including:

Word processing
Spreadsheets
Databases
Graphics programs
Presentation programs
Multimedia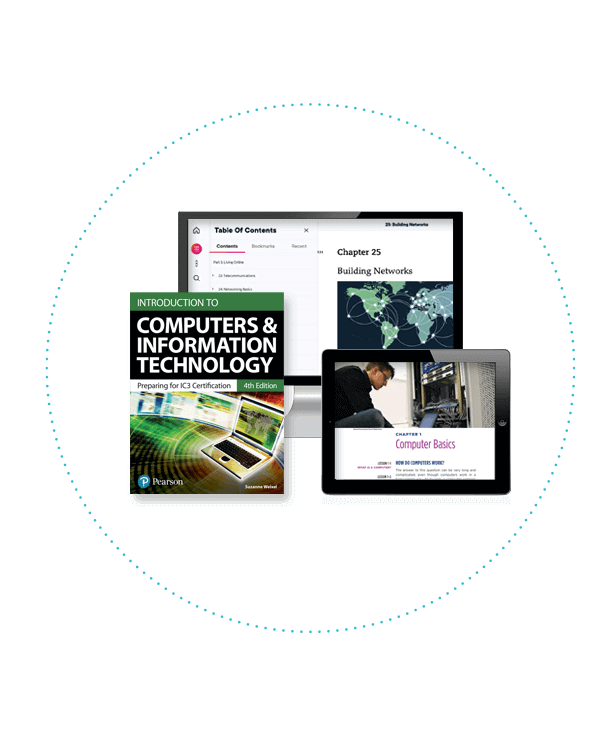 Digital Communication
Teaches the latest in communication devices

Includes smartphones and tablets plus the network technology they run on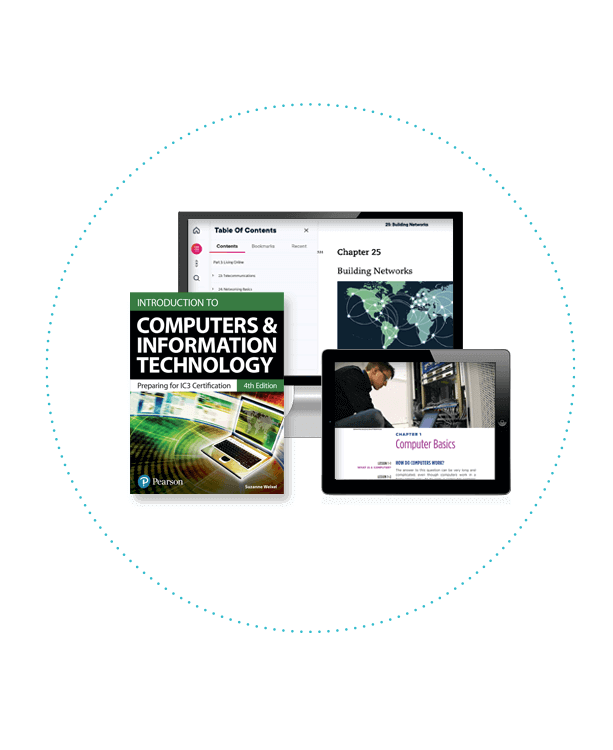 Teacher's Wraparound Edition
Includes teaching tips, discussion questions, project plans, and lesson ideas

Differentiation for advance, on-level, and special needs students

Test Bank with TestGen software

IC3 GS6 Correlation Guide

Procedure reference guide for Microsoft® Office and Google Docs

Classroom Presentation options

Optional keyboarding exercises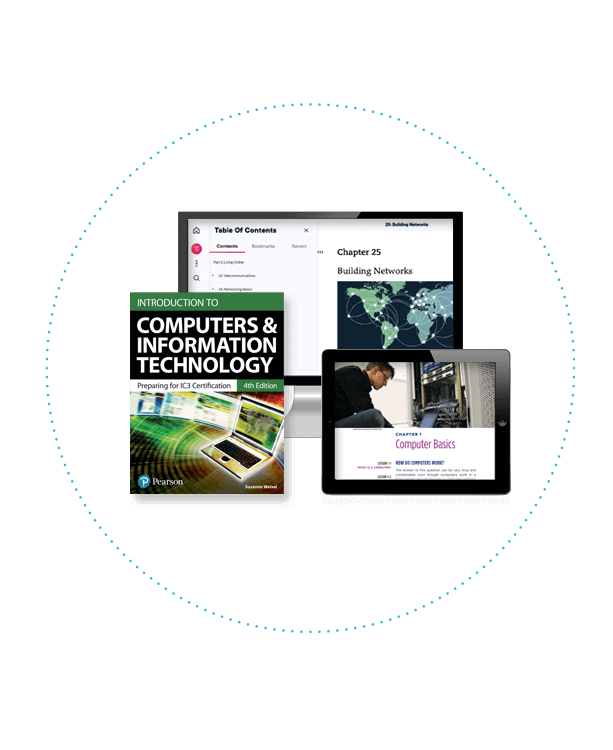 Online Platform for your CTE Curriculum on Computers and IT

MyLab® from Pearson offers flexible and robust resources for teachers and students to deepen understanding and manage the class.
School Stories
In these inspirational stories, you'll learn about what schools and districts from across the country are doing to help students succeed and shape the future of education.
Get Inspired
Frequently asked questions about Introduction to Computers and Information Technology
What grade levels is this text appropriate for?

What types of courses is this text best suited for?

This program is designed for introductory information technology courses.

Does the course align to any industry certifications?

Introduction to Computers and Information Technology meets the standards for IC3 Certification.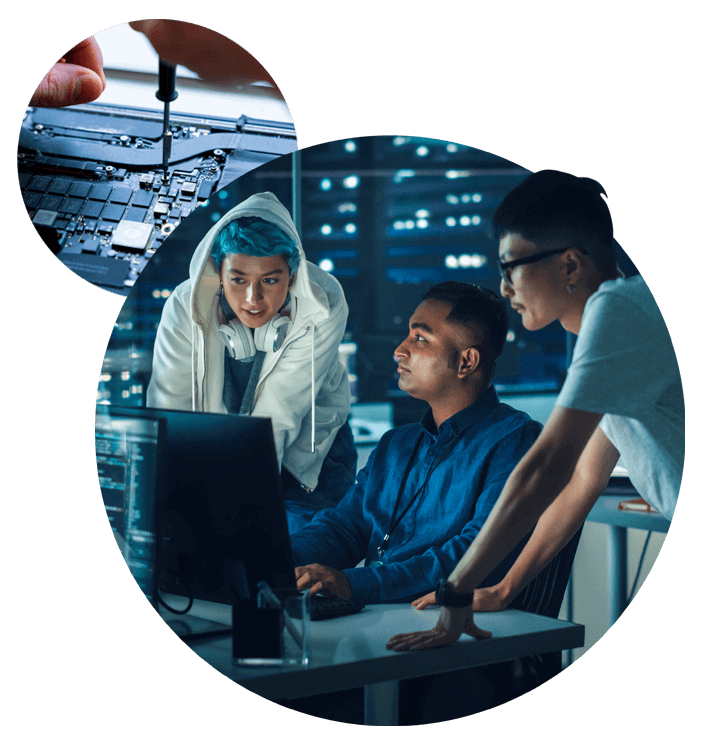 PEARSON, MYLAB, REVEL, Pearson Logo are trademarks owned and/or registered by Pearson plc and/or its affiliates. All other third party marks associated with these products are the property of their respective owners. Copyright in the works referenced herein is owned by Pearson Education, Inc. Pearson Education has control over the editorial content in these instructional materials.