Reading Spot Digital Book Library for Grades K-5
Reading Spot is a digital book library that provides elementary students with anytime, anywhere access to curated collection of thousands of ebooks. Give students greater reading choice and instill a love of reading with Reading Spot:
High-interest, popular, and culturally relevant titles
For whole-class, small-group, and independent reading
Interactive features like highlighting and note-taking
Teacher dashboard for monitoring reading progress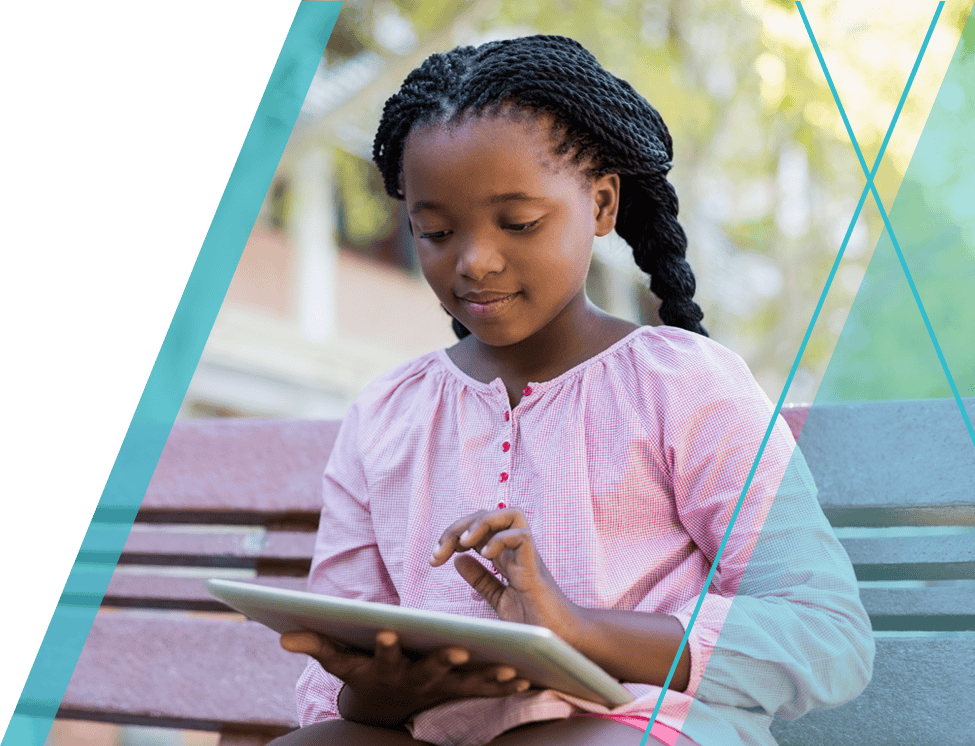 Strengthen Elementary Reading with a Robust eBook Library
Reading Spot gives students more reading choices, helping to instill a love of reading and encouraging them to read more.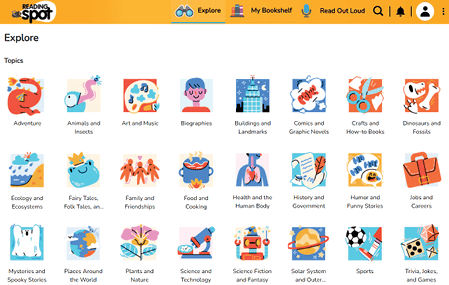 Support Student Choice
Collection includes thousands of high-interest, popular, and culturally relevant titles.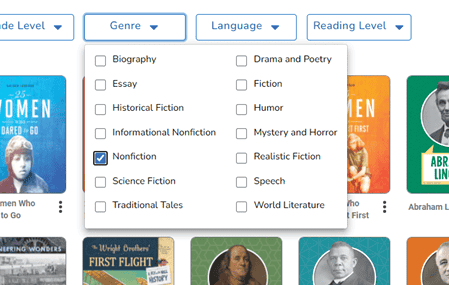 Grow Literacy Skills
Reading options include trade books, authentic literature, content-area nonfiction texts, and decodable readers.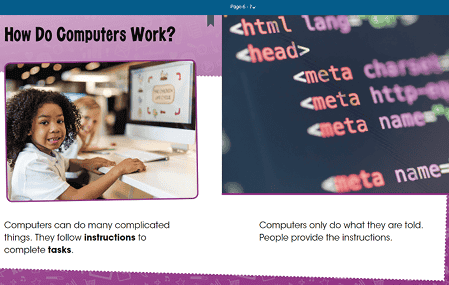 Interactive Features
Students can highlight, bookmark, and take notes as they read.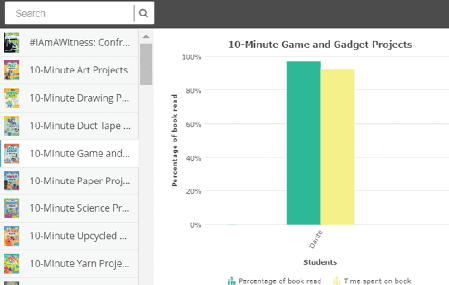 Monitor Progress
Teachers can easily track reading time, reading level, and more.
More Reading Choice, More Reading Practice, More Reading Progress
Student Experience
Instill a Love of Reading

With thousands of developmentally appropriate titles to choose from, Reading Spot offers all K-5 students a chance to find books they love and gain an appreciation for reading.

Reading Spot gives all your students easy access to books that fit their interests and growing literacy skills. Students can explore by topic, browse recommended titles, or view class favorites.

Read Anywhere and Everywhere

Students can access Reading Spot from their computer or tablet, allowing them to practice reading and grow literacy skills anytime and anywhere.

Reading Spot helps students take ownership of their own reading by helping them track which books are in progress (including % complete), have been completed, or have been marked as a favorite.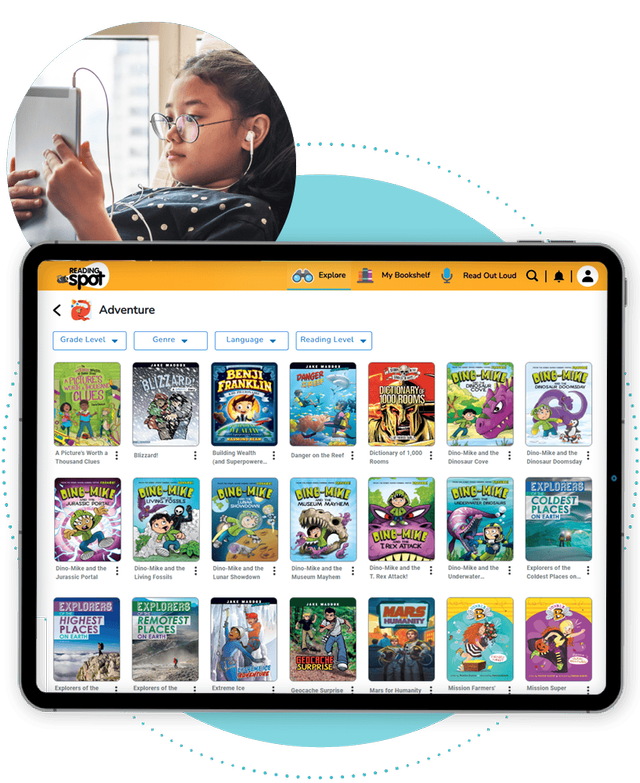 Teacher Experience
Teachers start by setting the grade level for their class, then can adjust individual student reading levels as needed. As students progress, teachers can change their reading levels to meet their students' changing needs.

It's easy to search and assign titles that match students' interests — or let students explore and choose their favorites.

Use dashboards to monitor students' reading progress: reading time, reading level, and favorite titles/topics at the class or individual level.

For a Variety of Instructional Needs

Reading Spot can be used for whole-group instruction with the entire class, during small group time, or for independent reading. The digital titles are ideal for book talks, fluency practice, and word hunts!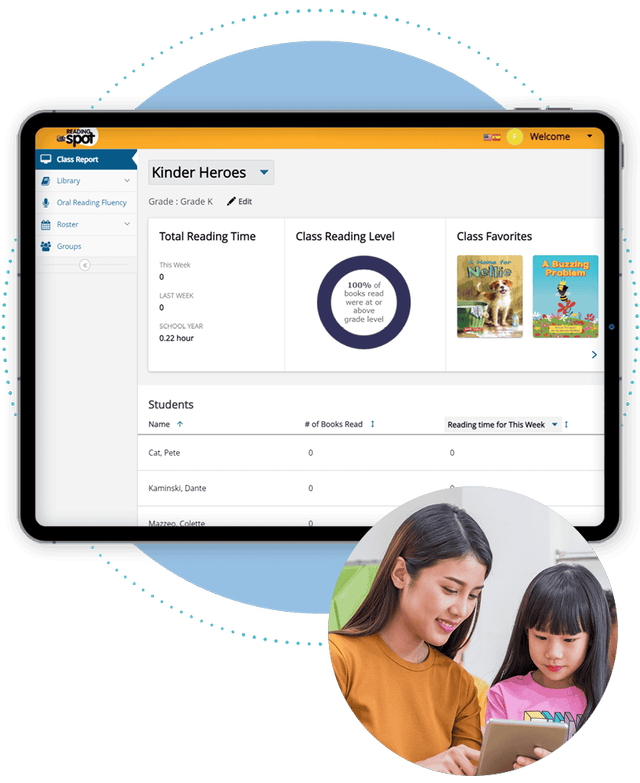 More Reading Variety
Genres in Reading Spot include biographies, poetry, humor, historical fiction, nonfiction, mystery, science fiction, informational texts, world literature, and more.

Topics in Reading Spot include animals and insects, comics and graphic novels, crafts and how-to books, food and cooking, humor and funny stories, sports, science and technology, and many more!

Teachers can search for books by genre, Lexile reading level range, guided reading level, or grade level to find books that match students' reading skills and unique interests.

Select titles in Reading Spot are also available in Spanish!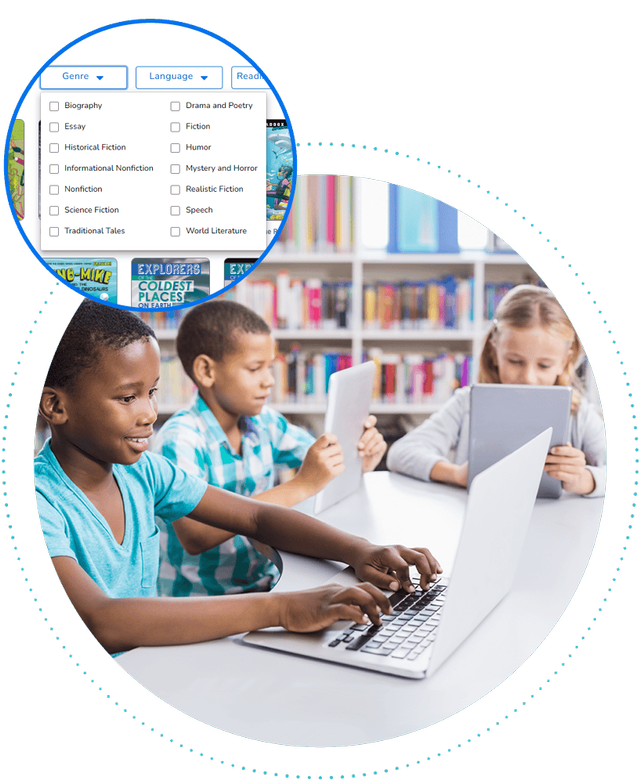 Digital Reading Library for Today's Elementary Classrooms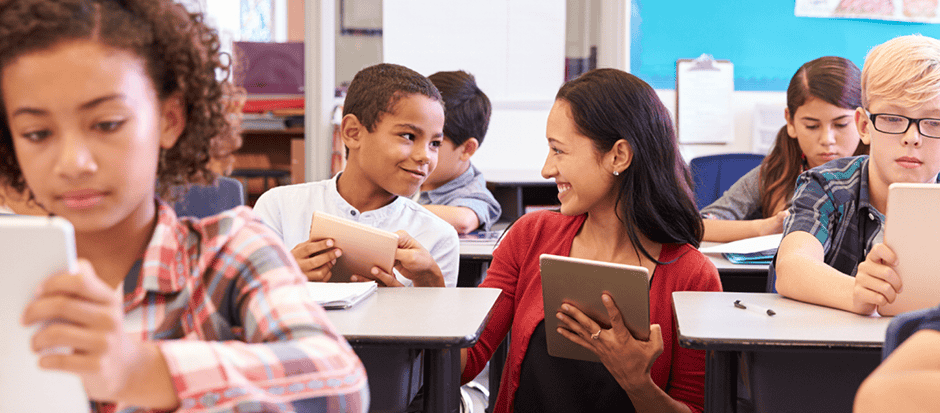 Easy Access
The Reading Spot digital book library can be accessed via the award-winning Savvas Realize® digital platform, so you can access everything you need with one login!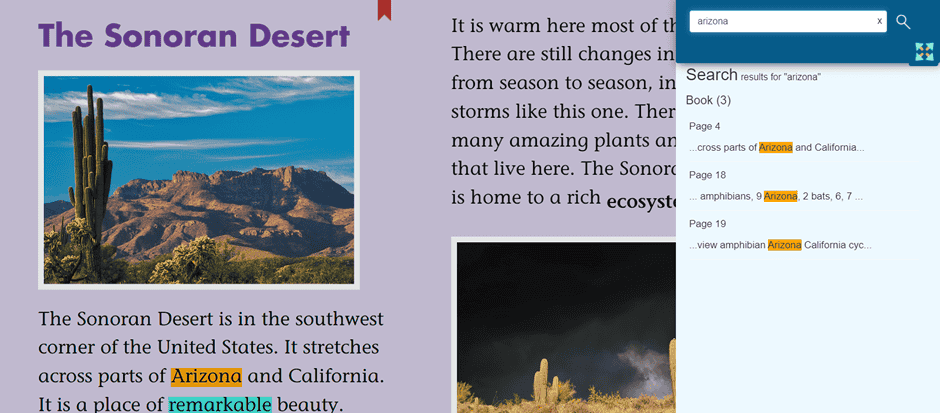 Interactive Features
Students can highlight, take notes, and bookmark pages as they read. Select titles also include audio support with word-by-word highlighting.
School Stories
In these inspirational stories, you'll learn about what schools and districts from across the country are doing to help students succeed and shape the future of education.
Get Inspired