Select an Option below:
More Options:
Sign Up for 3 Weeks of Free ELA Resources
High-quality resources delivered straight to your inbox!
Free Resources for Elementary Teachers
From the Savvas Now™ Literacy Digital Resource Library
Sign up today for three weeks of free teacher resources delivered straight to your inbox!
Each week, you'll get a dozen resources designed just for K-5 teachers: worksheets, games, reading passages, and more!
Week 1: Phonics & Morphology
Week 2: Graphic Organizers
Week 3: Vocabulary & Comprehension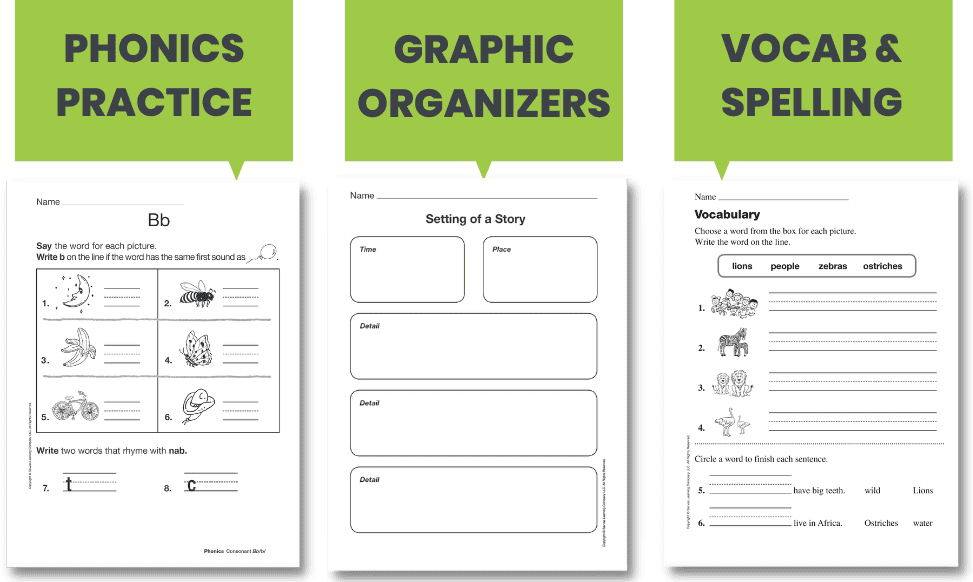 Can't wait to get started? Here's an assortment of resources to try out right away!
---
What is Savvas Now™ Literacy?
Savvas Now™ Literacy is a brand-new supplemental K-5 Digital Resource Library built by literacy experts. Elementary teachers can easily find high-quality instructional content that addresses a wide range of learning needs.
Find just-right content to enhance core literacy instruction
Supplemental content for ELA focus areas ranging from phonological awareness and phonics to vocabulary, comprehension, writer's craft—and more
Printable graphic organizers, assignable interactives, digital games, professional development videos, and more
Foster cross-curricular connections
Nonfiction text sets centered around grade-level science and social studies topics
Great for building students' background knowledge, vocabulary, and comprehension
Option for project-based learning
Facilitate classroom conversations around inclusion and acceptance
Prebuilt, editable lesson plans for popular titles
Instructional routines for before, during, and after reading
"Windows & Mirrors" activities
Includes project-based learning
Teaching Tools and Resources
Science of Reading Simplified
Acclaimed author and researcher Dr. Sharon Vaughn puts the Science of Reading in simple, straightforward terms in this blog series.
Digital Resource Library
Get access to thousands of high-quality instructional resources designed especially for K-5 teachers. Sign up for your free trial today!
Fresh Ideas for Teaching
Get helpful tips, lesson freebies, and more from teachers, authors, and other educators just like you! Be sure to check out the free podcasts, too.