Select an Option below:
More Options:
myPerspectives English Language Arts Program from Savvas Learning Company Earns Highest Rating from EdReports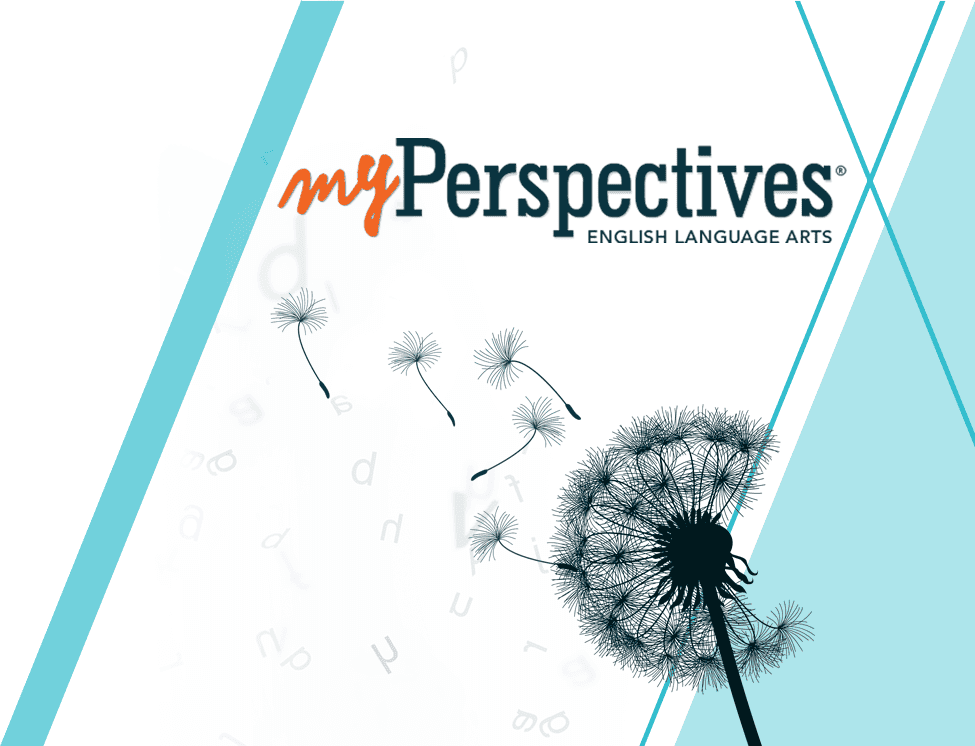 myPerspectives English Language Arts Program from Savvas Learning Company Earns Highest Rating from EdReports
PARAMUS, NEW JERSEY — August 29, 2023 — Savvas Learning Company, a K-12 next-generation learning solutions leader, is excited to announce that its myPerspectives English Language Arts program has received the highest rating of "All-Green" from EdReports. myPerspectives is a student-centered, standards-aligned English Language Arts (ELA) program for grades 6-12 that values the perspective of the learner and prepares students to become lifelong readers and writers.
"Savvas understands that high-quality ELA instruction should support and challenge students to become critical thinkers," said Bethlam Forsa, CEO of Savvas Learning Company. "With a diverse collection of literary selections and meaningful learning opportunities to expand and show knowledge, myPerspectives engages students with dynamic reading and writing experiences that help them develop strong literacy skills. We appreciate EdReports for recognizing myPerspectives for its highly successful, evidence-based approach that both inspires students and improves learning outcomes."
EdReports gave myPerspectives an "All-Green", or "meets expectations" rating — the highest tier within its ratings scale for standards alignment, building knowledge, and usability. The highly regarded, independent nonprofit seeks to improve education by providing reviews of K-12 instructional materials and applying evidence-based analysis in evaluating programs. myPerspectives earned EdReports' highest rating for each of its three "gateway" review criteria: "Text Quality and Complexity and Alignment to the Standards with Tasks and Questions Grounded in Evidence," "Building Knowledge with Texts, Vocabulary, and Tasks," and "Usability." Read the full review of myPerspectives on EdReports.org.
Delivered on the award-winning Savvas Realize learning management system, myPerspectives provides flexibility to every teacher and personalized instruction to every student with a wealth of digital and print resources, assessment tools, and data-informed insights and reports. The program features a gradual release instructional model, enabling students to become self-directed learners as they move from whole-class to small-group to independent learning.
With an emphasis on promoting student ownership and choice, myPerspectives uses multi-genre texts, multimedia content, and purposeful activities to create personalized learning experiences that enable students to master reading, writing, language, and speaking and listening skills. Students read a variety of diverse, compelling, and relevant texts that inspire thoughtful discussion and debate. As students interact with texts and engage in collaborative projects, they develop lifelong literacy learning habits that enable them to become critical thinkers, skilled readers, and effective communicators.
It is the thoughtful and modern selection of reading texts within the integrated literacy curriculum that makes myPerspectives work so well in classrooms of the Chandler Unified School District, according to Sarah Sacco, a grade 6-12 academic coach for the Arizona district.
"Teachers and students both love the high-interest level of the stories, which pique student interest and curiosity and prompt them to ask questions," Sacco said, noting the way myPerspectives is structured allows teachers to guide students to think more globally about the stories' conceptual themes and tap into their own perspectives. "The program is grounded in key academic standards that emphasize skills over content, and it's this skills-based, pedagogical approach that I really appreciate as an educator."
ABOUT SAVVAS LEARNING COMPANY
At Savvas, we believe learning should inspire. By combining new ideas, new ways of thinking, and new ways of interacting, we design next-generation learning solutions that help prepare students to become global citizens in a more interconnected, digital world. To learn more, visit Savvas Learning Company.
Savvas Learning Company's products are available for sale in Canada through its subsidiary, Rubicon.