MyLab® from Pearson
Whether you're teaching a group of five or 500, reaching every student can be challenging. Personalized tools make it easier to give your students what they need to succeed. That's what MyLab from Pearson is here for.
Trusted educational content
Deliver aspirational results
Anytime, anywhere access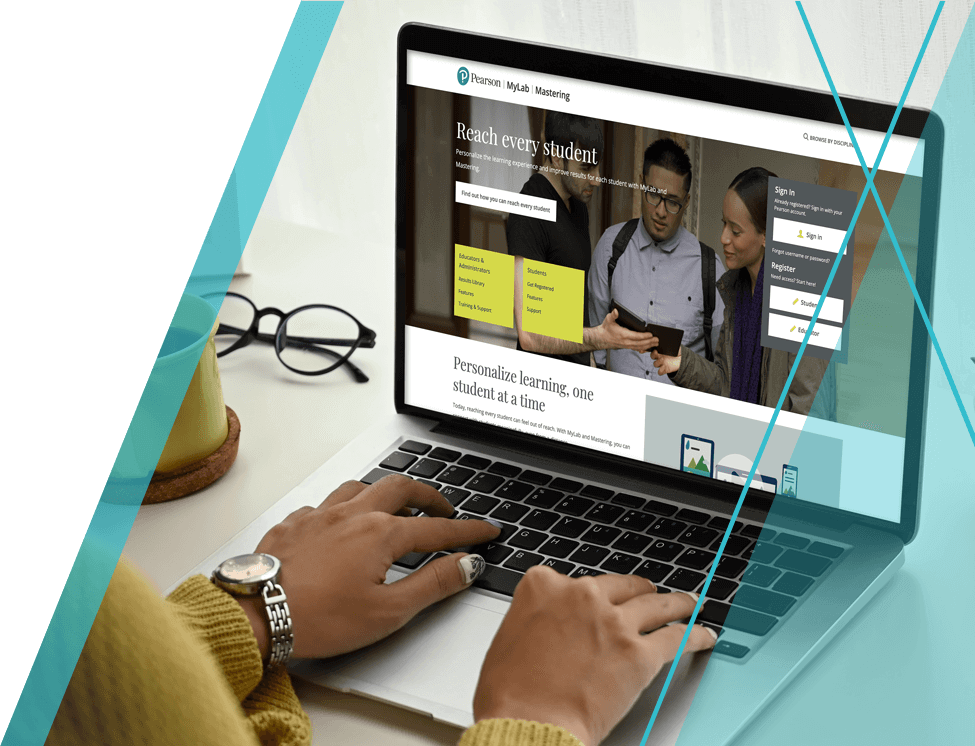 Your Course, Your Way
Whether you'd like to build your own assignments, teach multiple sections, or set prerequisites, MyLab gives you the flexibility.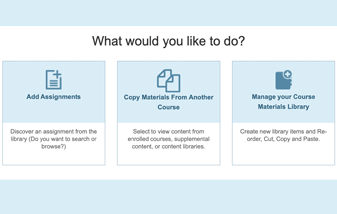 Assignment Management
Save time with our prebuilt assignments, or customize your assignments to meet the needs of your course.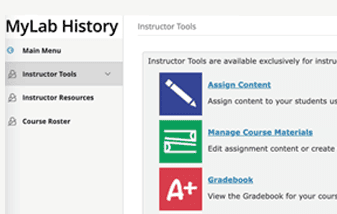 Course Administration
You have maximum control over your course. Share with your colleagues, copy for next school year, link to your LMS, and more.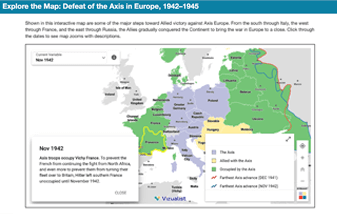 Link from your LMS to MyLab
You can now link from Blackboard Learn, Brightspace by D2L, Canvas, or Moodle to MyLab. Access assignments, rosters, and resources, and synchronize grades with your LMS gradebook.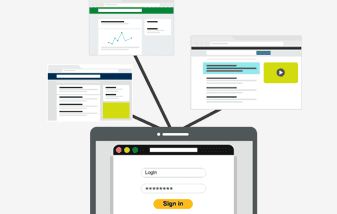 Engaging Multimedia
MyLab® History offers resources to engage students and help them learn in a visual and interactive way. These include images, statics as well as interactive maps, and a wealth of videos.
A Powerful Homework & Test Manager

Comprehensive online course content

Robust gradebook tracking

Easily scalable and shareable content

Learning Management System (LMS) Integration
A Powerful Homework & Test Manager
A Powerful Homework & Test Manager

MyLab lets users create, import, and manage online homework assignments, quizzes, and tests that are automatically graded.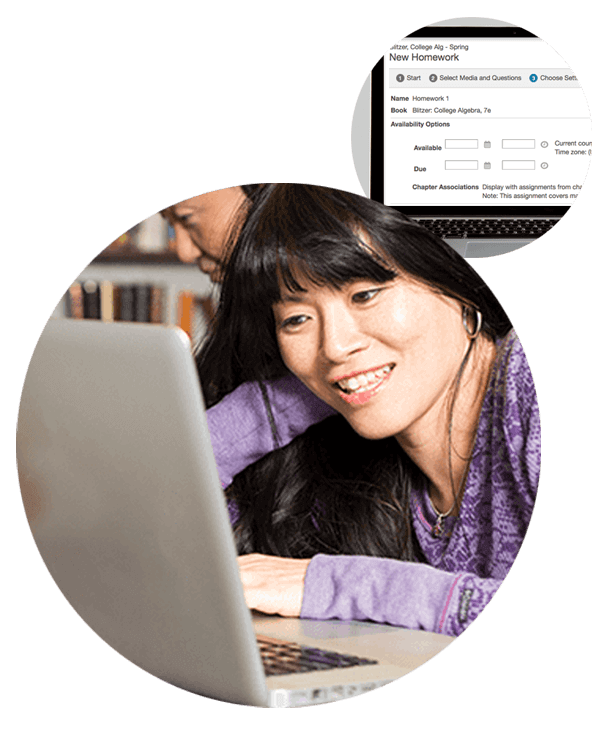 Comprehensive online course content
Filled with a wealth of content that is tightly integrated with our Pearson textbooks.

Users can also add their own course materials to suit the needs of their students.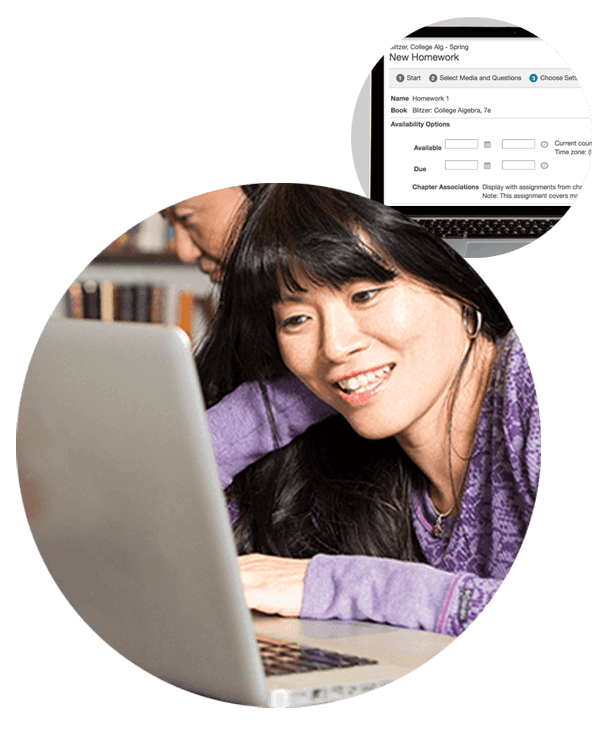 Robust gradebook tracking
The online gradebook automatically tracks students' results on tests, homework, and practice exercises and gives teacher's control over managing results and calculating grades.

The gradebook provides a number of flexible grading options, including exporting grades to a spreadsheet program such as Microsoft. Excel..

Measurable Learning Outcomes

And, it lets you measure and document students' learning outcomes.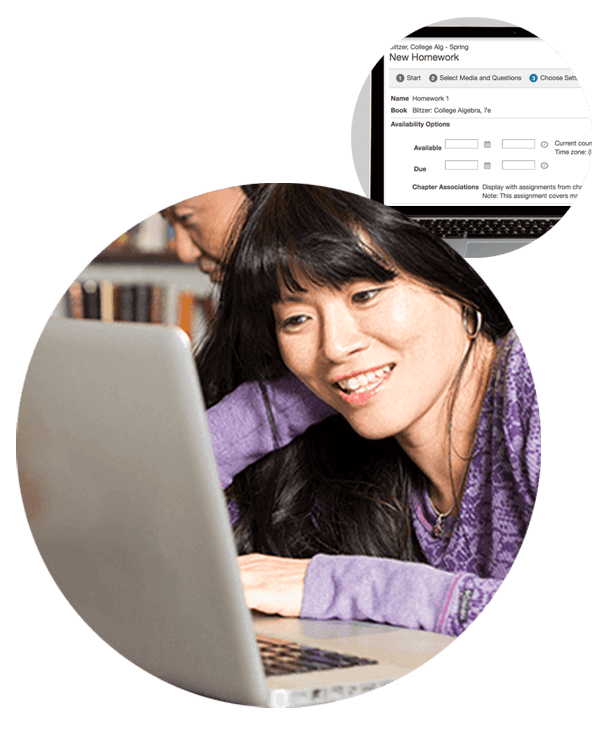 Easily scalable and shareable content
MyLab enables users to manage multiple class sections, and lets other instructors copy settings so a standardized syllabus can be maintained across the department.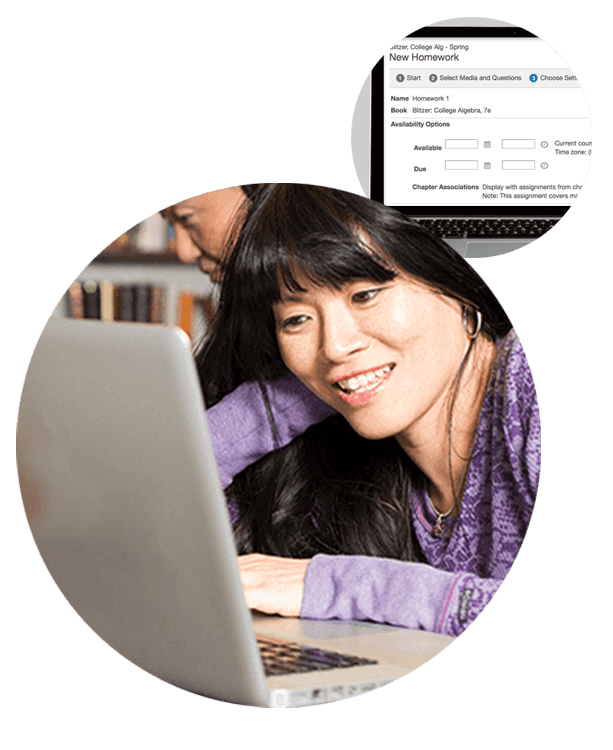 Learning Management System (LMS) Integration
Most MyLab programs are available to be integrated within select Learning Management Systems.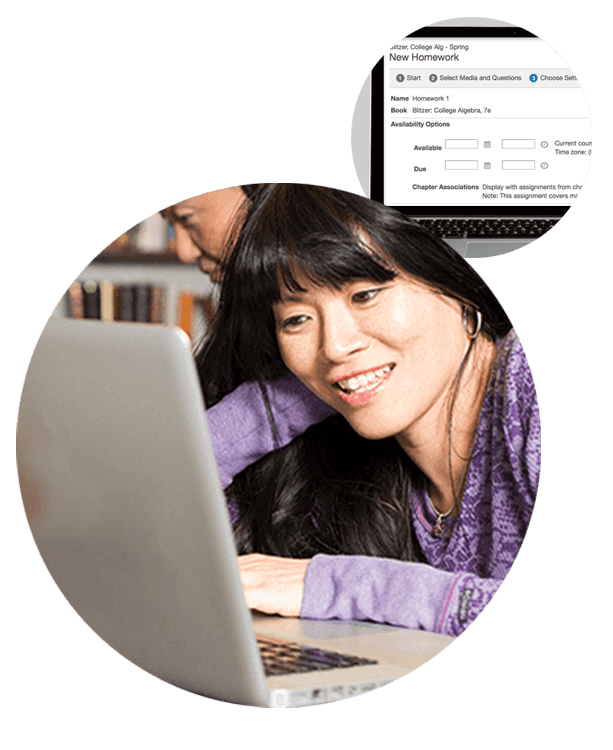 Imagine the impact of first-day access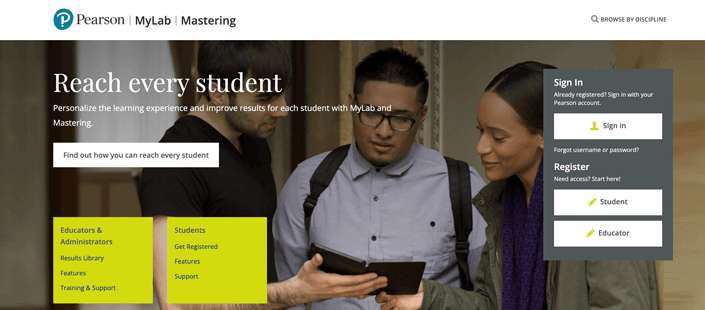 Help every student achieve more. With Pearson Inclusive Access, students have affordable, quality, and digital-first course materials on or before the first day of class.
On-Demand Training
MyLab is part of our commitment to help today's teachers motivate students in innovative, creative ways that drive life-long learning.
Access Your Training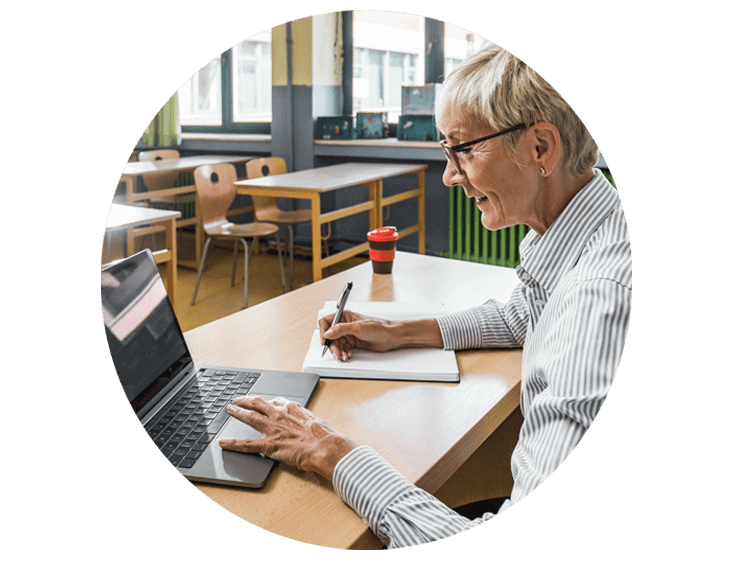 School Stories
In these inspirational stories, you'll learn about what schools and districts from across the country are doing to help students succeed and shape the future of education.
Get Inspired
PEARSON, MYLAB, MYMATHLAB, MATHXL, MASTERING, STATCRUNCH, REVEL and the Pearson Logo are trademarks owned and/or registered by Pearson plc and/or its affiliates. All other third party marks associated with these products are the property of their respective owners. Copyright in the works referenced herein is owned by Pearson Education, Inc. Pearson Education has control over the editorial content in these instructional materials.
AP® is a registered trademark of the College Board, which was not involved in the production of, and does not endorse, these products.
Select an Option below:
More Options:
Select an Option below:
More Options: