Select an Option below:
More Options:
Savvas Learning Company's enVision K-12 Series Receives Gold Stevie Award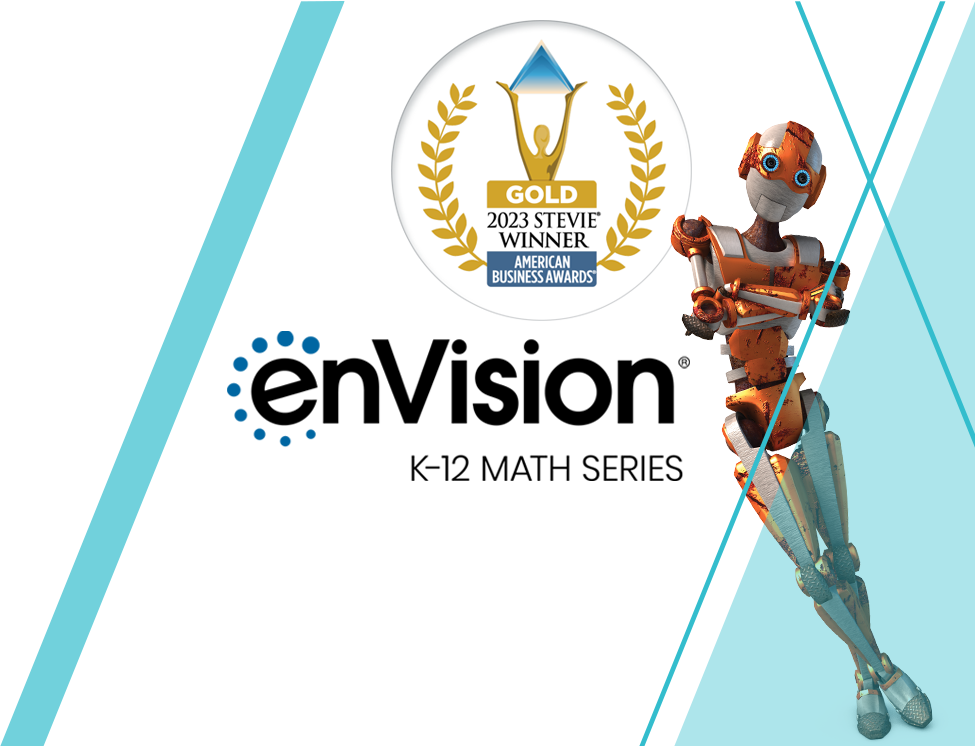 Savvas Learning Company's enVision K-12 Series Receives Gold Stevie Award
PARAMUS, NEW JERSEY — May 18, 2023 — Savvas Learning Company, a K-12 next-generation learning solutions leader, is proud to announce that its enVision Mathematics K-12 series © 2024 has received a Gold Stevie Award in the 21st annual American Business Awards program, with the judges hailing the "innovative, student-centered math curriculum" as "very impressive."
With its unique and proven instructional design, enVision offers vertical alignment from kindergarten through grade 12, ensuring schools and districts meet student and teacher needs with one trusted program. The enVision series excels at helping educators teach with confidence and engaging students with hands-on, problem-based learning.
"We are honored that the American Business Awards has recognized our newly updated enVision series as an exceptional math learning solution for grades K-12," said Bethlam Forsa, CEO of Savvas Learning Company. "A highly effective math program used in thousands of classrooms, we've made enVision even better with new instructional support tools to save teachers time and more student-centered activities that engage learners in real-world, meaningful math."
More than 240 judges reviewed approximately 3,700 nominations to select the 2023 Stevie winners. The highly-effective enVision math series earned top honors in the award program's "Mathematics Instructional Solution" category, which recognizes the best math materials that provide deep learning experiences for students, support standards alignment, and reflect current curriculum practice.
The panel of judges praised enVision as "a great, interactive way to help students easily grasp the basic foundations of math." They commented that enVision's "STEM approach is the need of the hour to enrich students' creativity" and "the inclusive learning program and family engagement resources are extraordinary. Well done!"
The series, which includes enVision Mathematics Grades K-5, enVision Mathematics Grades 6-8, enVision A|G|A (Algebra 1, Geometry, Algebra 2), and enVision Integrated Mathematics, is recognized nationally for providing comprehensive, standards-based content that supports all students in developing deep conceptual understanding of mathematics.
ABOUT SAVVAS LEARNING COMPANY
At Savvas, we believe learning should inspire. By combining new ideas, new ways of thinking, and new ways of interacting, we design next-generation learning solutions that help prepare students to become global citizens in a more interconnected, digital world. To learn more, visit Savvas Learning Company.
Savvas Learning Company's products are available for sale in Canada through its subsidiary, Rubicon.