Select an Option below:
More Options:

Savvas' free webinars provide ideas and inspiration for educators. Join authors and experts as they showcase new Savvas Learning Company programs, resources, and practices.
Filter by Discipline
Filter by Topic
Celebrate National STEM Day
Virtual STEM Fair
November 8, 2023
"All sorts of things can happen when you're open to new ideas and playing around with things." - Stephanie Kwolek, Chemist & Inventor
Build Solutions. Inspire Change. Leave a Legacy.
What is it like to be an Emmy award-winning filmmaker or to swim with sharks? Savvas Learning Company invites you to Celebrate National STEM Day with an exciting lineup of live virtual sessions. Inspire students to consider a future STEM career by participating in conversations with prominent professionals about their STEM Careers, experiencing hands-on STEM lessons and activities.
Register for free and be inspired!
Can't Join? No Problem!
Register anyway. All the webinars are recorded and made available for you to view in our archived on-demand library.
HOW IT WORKS: Teachers register, then project the presentation or share the link with students. You will have access to all of the sessions for the entire day!
Featured Speakers and Sessions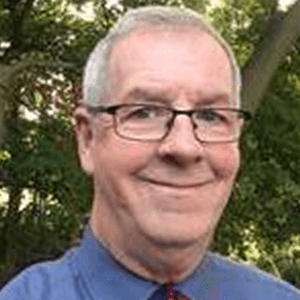 Micheal Comer – STEM Author
9:00-9:30 am EST
STEM Activity: The Need for Speed
Roller coasters create a real adrenaline rush. Starting at the top of the first steep hill, the roller coaster cars use only gravity and their kinetic energy to complete their trip along the track. The steeper the ride, the greater the thrill. But how steep is too steep? Determine the roller coaster track angle that produces the greatest kinetic energy that could propel the cars the longest distance.
If you would like your students to be hands-on during the presentation, please have the following materials available.
Materials: ruler, marble, measuring tape, protractor, paper cup, scissors
---
Michael Comer has taught middle school science before becoming a Science/Math consultant. His expertise is in providing rich, meaningful workshops that link the facets of inquiry teaching with hands-on learning.
In addition to his professional career, Michael has authored four books to support science teaching and learning. Developing Visual Literacy in Science K-8 highlights the importance of developing student's strategies for interpreting graphical representations. STEM Lesson Essentials, STEM Lesson Guideposts and his latest work, STEM Teaching and Learning in the K-2 Classroom all focus on different instructional approaches for implementing STEM lessons into the classroom experience.
Michael has led many educational workshops on a range of topics in science and mathematics, helping educators embrace new standards and infuse more hands-on, problem-based learning experiences in their classroom practices.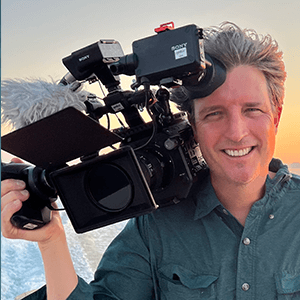 Patrick Greene – Wildlife Filmmaker & Biologist
10:00-10:40 am EST
Adventures of a Wildlife Filmmaker
Featured Career Speaker: Adventures of a Wildlife Filmmaker
10:00-10:40 am EST
Travel with Patrick Greene as he looks back on his life adventure of becoming a wildlife filmmaker. Combining his passion as a biologist and artist, he has produced Emmy award-winning films seen on all the major networks. Be inspired as you listen in on some of Patrick's most exciting experiences interacting within the animal kingdom and the path he took to get there.
Biologist turned filmmaker, Patrick has conducted scientific research around the world. He specializes in science programming and educational media. His Emmy Award winning work has been seen on numerous networks including ABC, Nat Geo, PBS, Discovery Channel, to name a few. He has produced over five hundred educational videos ranging from elementary science topics, high school biology and chemistry, to middle and high school math. These videos have reached millions of students in classrooms around the United States. He has worked with dozens of scientists helping bring their stories to a public audience.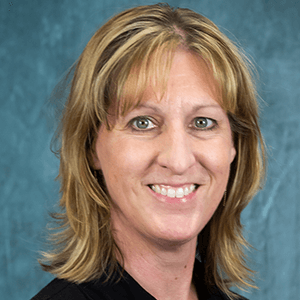 Dr. Jackie Speake Dwyer – Independent Educational Consultant
11:00-11:30 am EST
Tracking Shark Migration
STEM Lesson Activity: Tracking Shark Migration
11:00-11:30 am EST
Explore how to use an accelerometer to collect data on shark migration patterns and how this data can help us to better understand the phenomena of animal migration. Use the science and engineering practices to document the evidence you gather during your exploration as we dive into the world of sharks and discover where they travel.
If you would like your students to be hands-on during the presentation, please have the following materials available.
Materials: a cellphone with an accelerometer app OR a washer/weight on the end of a string
---
Dr. Jackie Speake has spent more than 20 years in education as a science teacher and coach, district curriculum specialist, district senior administrator for curriculum and instruction, and state of Florida Department of Education science program specialist. She holds a B.S. in Biological Sciences from the University of Maryland and a M.Ed. in Secondary Curriculum/Instruction and a doctorate in Education Leadership and Policy from the University of South Florida. Dr. Speake is currently an independent educational consultant working with educators across the nation.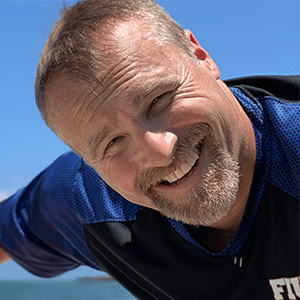 Mike Hiethaus – Ph.D Biologist
1:00-1:40 pm EST
STEM on a Mission
Mike Heithaus and his team travel around the world to study some of the world's most amazing animals, including sharks, turtles, whales and dolphins. They also deliver real-world video adventures and activities to inspire young scientists and engineers just like you! Hear his story first hand about what and who impacted him the most to live his dream as a biologist, explorer and a well-known host of Shark Fest and Shark Week.
---
Along with being executive dean of the College of Arts, Sciences & Education and professor of Biological Sciences at Florida International University, Mike is a biologist, explorer, author, educator, and television host. An internationally renowned marine ecologist, specializing in sharks, other large marine animals, and the application of new technologies to explore animal behavior, Mike has hosted and produced dozens of nationally-distributed science-based education video projects. You can also catch his work on PBS, Discovery Channel, and National Geographic/Disney+'s SharkFest
Make It Local. Take It Global.
Visit our website for free STEM support resources to use before, during, or after the on-demand Virtual STEM Fair experience. Design a bridge, build an earthquake safe structure, or create a water purification system. The resources on our Experience STEM site provide an opportunity to look at local issues and take it further to global solutions.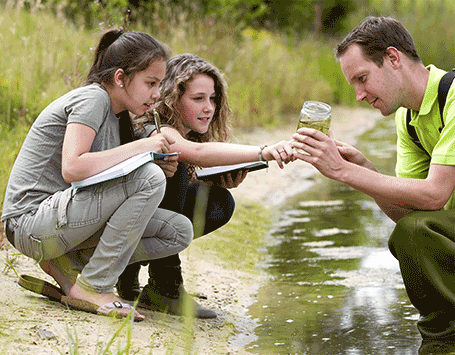 Mark Your Calendars and Pre-Register!
Join Savvas Learning Company as we celebrate notable days in STEM. Pre-register now and get it on your calendar.
Wednesday, March 6, 2024:
Women in STEM
Pre-register now >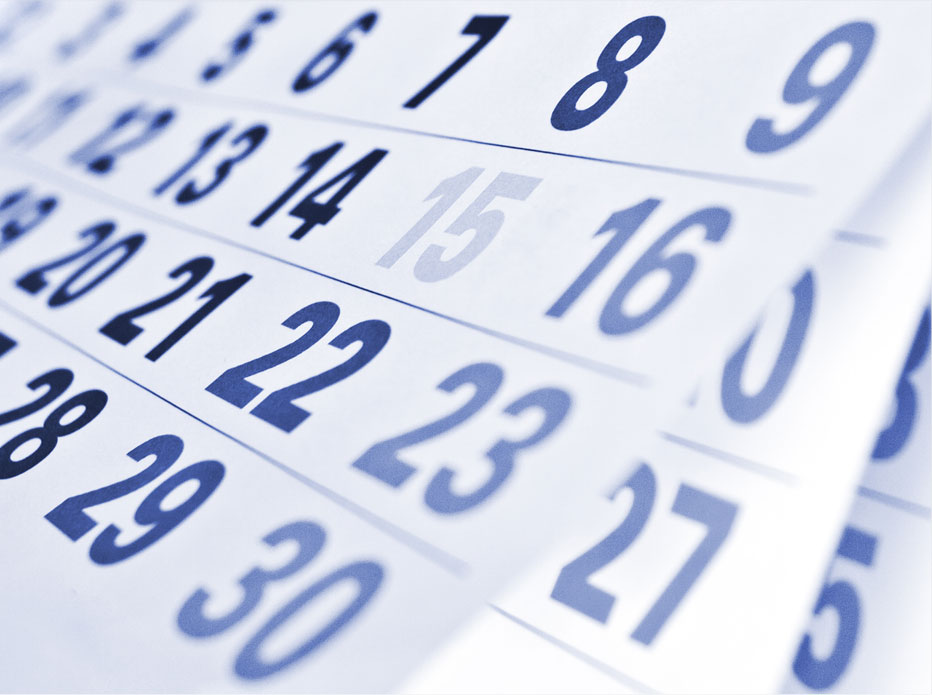 Join Our Science Facebook Group Community
to connect with other science educators and to stay up to date on all the latest news:
STEM Fair Webinars On-Demand
Showing 0 out of 67 Solutions