Select an Option below:
More Options:
Savvas PreK-12 Literacy Solutions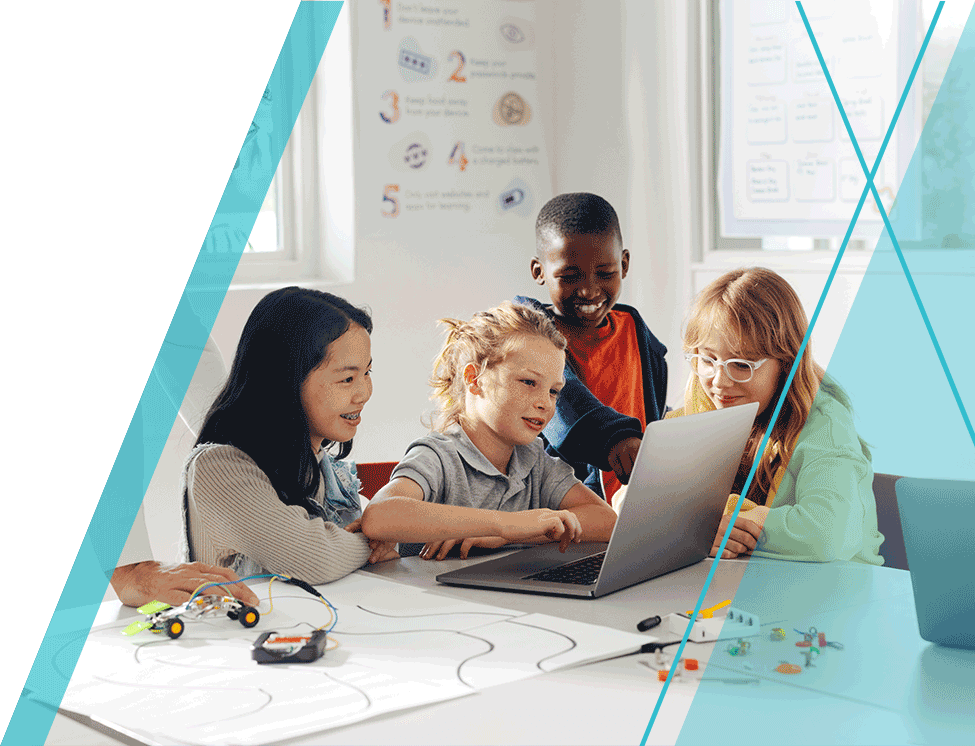 Bringing Literacy to Life
Savvas combines new ideas, new thinking, and new ways of interacting with products you know and trust. Our award-winning PreK-12 Literacy solutions and Realize digital platform provide high-quality content and engaging digital experiences wherever learning takes place.
PRE-KINDERGARTEN
Three Cheers for Pre-K® | Pre-K
Nine ready-to-go Theme Kits provide everything you need to deliver instruction
High focus on early literacy, family engagement, and establishing a habit of reading in the home
Hundreds of interactive games to develop foundational skills
Monitor progress with on-the-spot observational checklists
K-12 SOLUTIONS
myView Literacy® | K-5
Grounded in the Science of Reading
Explicit and systematic instruction
Connected whole group lessons with small group differentiation
Project-based inquiry
Equitable Spanish solution: miVisión Lectura
myPerspectives® English Language Arts | 6-12
Flexible instructional model
Prepares students for college and career
Hook & Inspire curated multimedia collection
ELA skill videos, curated talks, Listenwise™ audio
NEW! Add the Savvas Literacy Screener and Diagnostic Assessments (LSDA) to your myView Literacy and myPerspectives ELA programs! Delivered on the Savvas Realize™ Platform, the LSDA is designed to maximize the power of literacy instruction by targeting each student's greatest opportunities for growth and pairing that data with instructional resources.
SUPPLEMENTAL AND INTERVENTION
Words Their Way® Classroom | K-5
Builds phonics, spelling, and vocabulary skills
Takes word work online with interactive sorts
Easily implement in just 15 minutes a day
Perfect for dual language and biliteracy classes, Palabras a Su Paso Salón de Clases uses the hands-on Words Their Way approach to build skills in Spanish phonics, spelling, and word recognition using Spanish orthographic principles.
SuccessMaker® Reading | K-8
Adaptive learning for every skill level
ESSA "Strong" evidence-based intervention
Custom courses for myView Literacy and myPerspectives
iLit™ Literacy Suite | Grades 6 and Up
Two years of reading growth in a single year
3000+ digital texts plus 9 tiers of leveled readers
ESSA "Strong" evidence
Savvas Essentials®: Foundational Reading | K-2
Targets concepts of print, phonological awareness, phonics and the teaching of high frequency words, and fluency
Systematic and explicit approach
Multisensory print and digital practice options
Savvas Now® Literacy | K-5
High-quality supplemental digital resource library for elementary teachers
Interactives, games, printables, graphic organizers that address everything from foundational skills to vocabulary and comprehension to writer's craft
Nonfiction text sets with prebuilt, editable lesson plans
Includes a worksheet generator to easily create customized practice
Reading Spot | K-5
Digital library of curated ebooks
D'Nealian® Handwriting | K-5
Original continuous stroke mani-cursive handwriting program
All-new digital functionality on Savvas Realize™, with robust print and digital practice options
Easily create customized cross-curricular worksheets that integrate vocabulary, science, and social studies lesson content into handwriting practice
Reading with Relevance | 2-12
Only novels-based SEL program certified by CASEL
Exclusive partner of Moving Forward Institute
SEL Teaching Guides paired with 30+ novels

Award-winning K-12 digital platform
All content, assessments, and student data
Connects to partners such as Google Classroom™

24/7 on-demand training and support
Virtual program activation and webinars
Handouts, resources, and top educator picks
Google and the Google logo are registered trademarks of Google, LLC.