Psychology, 6th Edition, AP® Edition © 2021
Psychology, AP® Edition, published by Pearson, is a cutting-edge tool to help students learn and apply psychology to their own lives and to prepare for success on the AP Psychology Exam.
Built-in AP-style practice questions
Covers the latest developments in psychology
Updated with APA goals and assessment recommendations.
Accompanied by Pearson's MyLab® platform with eText.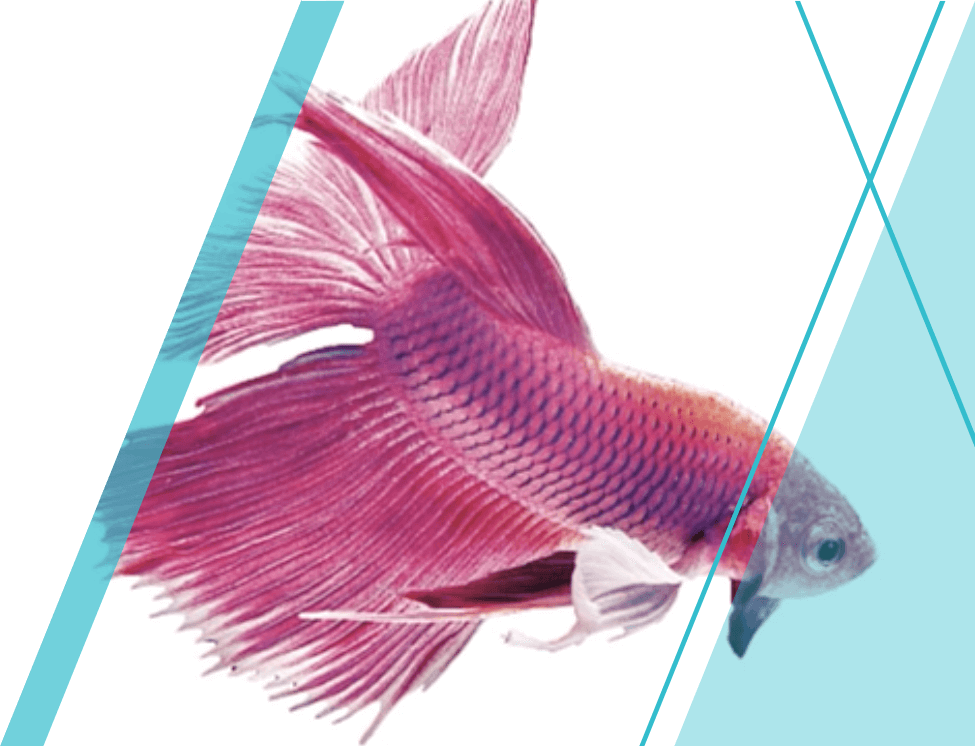 AP Psychology Program with Digital Integration
A learner-centered approach engages students deeply in the study of psychology, showing them how psychological concepts relate to their daily lives while preparing them for the AP exam.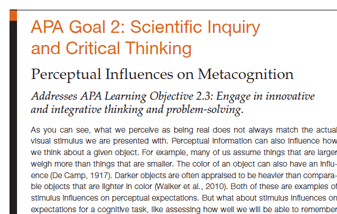 Stronger APA learning goal integration

The 6th edition has been updated with APA goals and assessment recommendations as guidelines for structuring content and integrating the teaching and homework materials.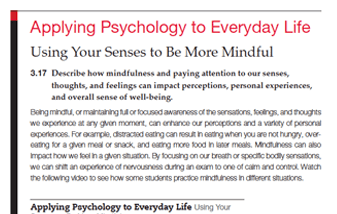 Updated with the latest developments in psychology
New content in the 6th edition ensures an up-to-date learning experience. Contemporary psychology applications directly reflect students' modern lives.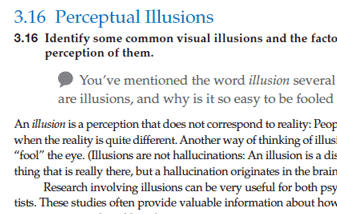 Built-in Preparation for the AP psychology exam

AP Icons Integrated into each chapter call out where we address each AP Psychology learning objective.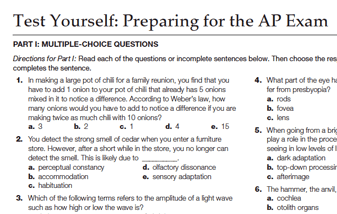 Practice AP Quizzes & Tests

Multiple-choice quizzes, presented in the same five-answer format used on the AP Exam, are included for each chapter's major sections. Each chapter also closes with a sample test styled after the AP Exam format.
6th Edition Prompts Hands-on Learning

Covers the Latest Developments in Psychology

Greater Emphasis on APA Learning Goals

Expanded Teacher Resources in MyLab Psychology
An engaging writing style helps awaken students' curiosity and energizes their desire to learn about psychology.

Comprehensive Coverage of Key Research

Comprehensive coverage of key research enables students to achieve a thorough understanding of the discipline.

A hands-on approach, with various in-text activities, gets students learning actively, so they'll master psychological concepts more readily.

Applying Psychology to Everyday Life

Thoroughly revised Applying Psychology to Everyday Life features show how psychological concepts are relevant to students' experiences in daily life.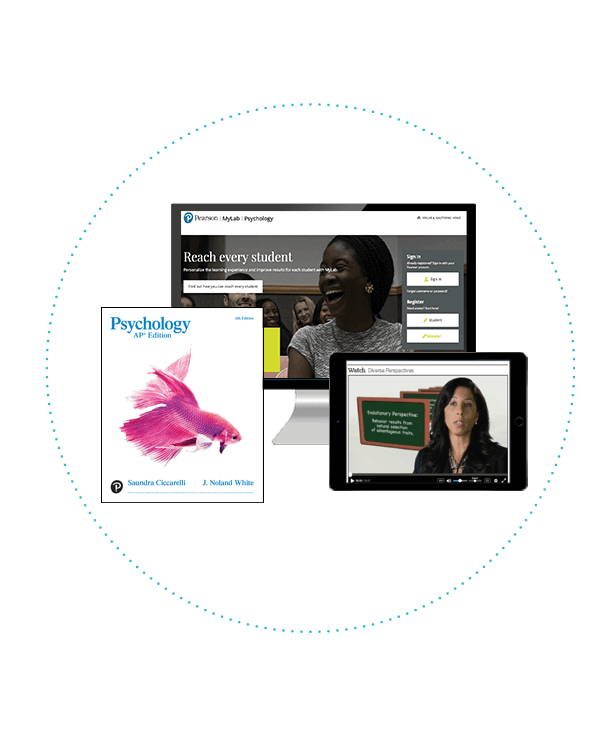 New research on SSRIs and the link between serotonin and various disorders.

A revised discussion of why eyewitness testimony can be unreliable.

Information About Viral Outbreaks

Information about recent viral outbreaks around the world that are partly a result of the anti-vaccination.

More information on social identity theory and how it relates to aggression and altruism.

Expanded discussion of the genetic influences on the development of schizophrenia.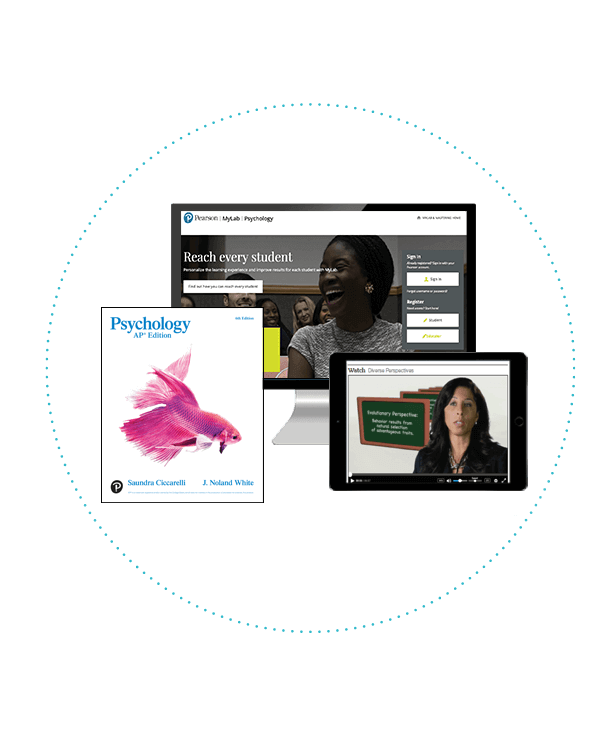 APA Goals and Recommendations

For the 6th edition, the authors have used the American Psychological Association (APA) goals and assessment recommendations to restructure the textbook's content and assessments.

Each chapter, as well as instructor and student resources, is structured around detailed, customizable learning objectives, which makes the curricula a fully integrated system of study.

Updated "Psychology in Action" Chapter

The introductory chapter, "Psychology in Action," has been restructured around eight modules that address many of the APA learning goals for the undergraduate psychology major.

Critical Thinking Features

Critical thinking features in each chapter reinforce scientific inquiry and critical thinking skills, supporting APA Goal 2: Scientific Inquiry and Critical Thinking.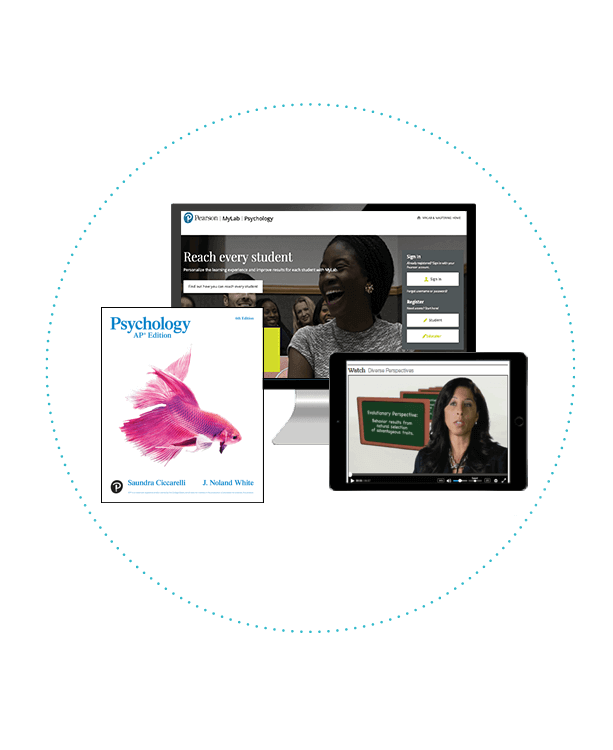 Lecture PowerPoint Slides

These accessible PowerPoint slides provide an active format for presenting concepts from each chapter and feature relevant figures and tables from the text.

These slides contain only the photos, figures, and line art from the textbook.

Instructor's Resource Manual

This offers learning objectives, chapter rapid reviews, detailed chapter lecture outlines, lecture launchers, activities, assignments, and handouts.

The Test Bank contains more than 5,000 questions, and each chapter includes a Total Assessment Guide (TAG), an easy-to-reference grid that organizes all test questions by Learning Objective and Skill Level.

The Test Bank is also available through Pearson MyTest, a powerful assessment-generation program that helps instructors easily create and print quizzes and exams.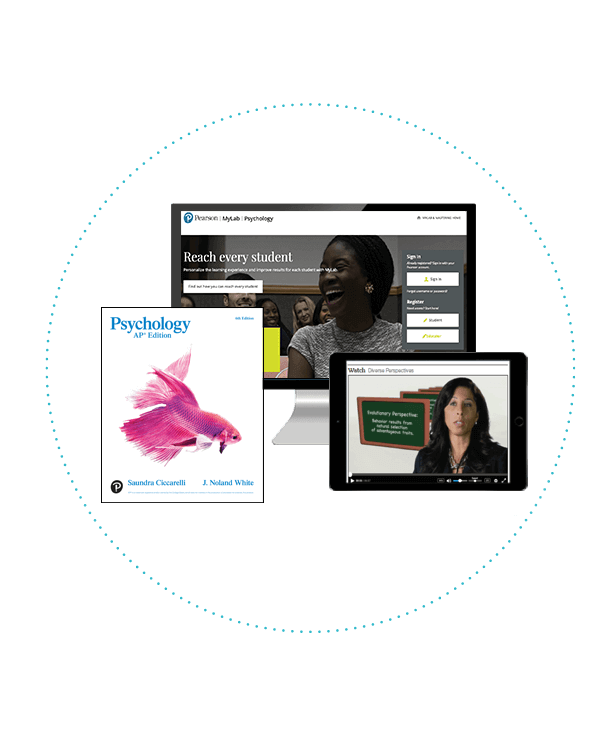 Take a deeper look into Psychology, AP Edition's features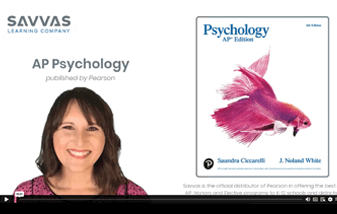 Program Overview
Get to know Psychology, AP Edition with MyLab® Psychology with Pearson eText
MyLab® Psychology from Pearson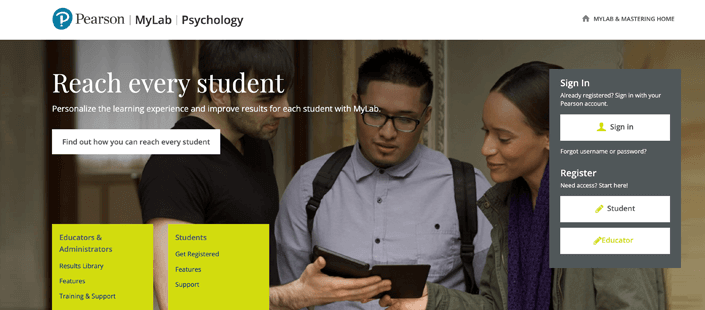 MyLab® Psychology from Pearson is a dynamic, online platform for your psychology instruction, with assignment, tutorial, and commentary features.
Test Prep Workbook for AP®
This workbook provides an overview of the AP Psychology curriculum and examination along with resources that ensure student's peak performance on the exam. Available for separate purchase.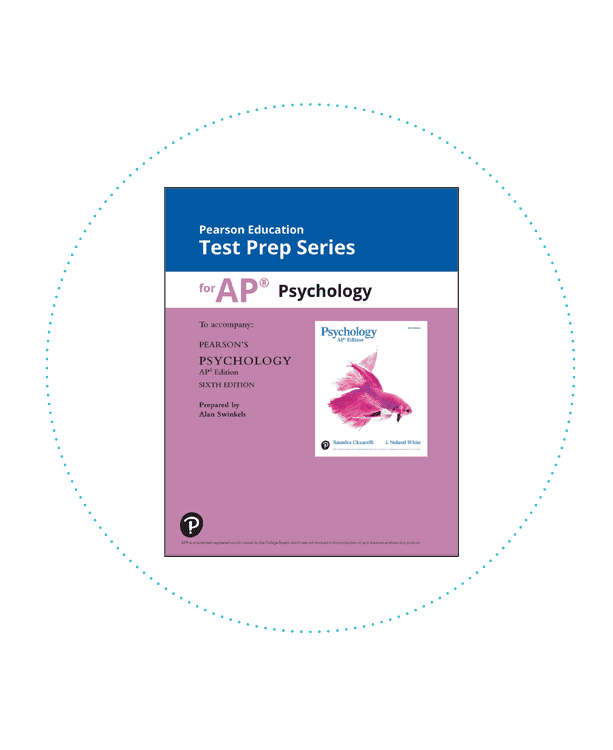 School Stories
In these inspirational stories, you'll learn about what schools and districts from across the country are doing to help students succeed and shape the future of education.
Get Inspired
More About Psychology, 6th Edition, AP® Edition
Saundra K. Ciccarelli Author Bio

Saundra K. Ciccarelli is a professor emeritus of psychology at Gulf Coast State College in Panama City, Florida. She received her Ph.D. in developmental psychology from George Peabody College of Vanderbilt University, Nashville, Tennessee. She is a member of the American Psychological Association and the Association for Psychological Science. Originally interested in a career as a researcher in the development of language and intelligence in developmentally delayed children and adolescents, Dr. Ciccarelli had publications in the American Journal of Mental Deficiency while still at Peabody. However, she discovered a love of teaching early on in her career. This led her to the position at Gulf Coast State College, where she taught Introductory Psychology and Human Development for more than 30 years. Her students loved her enthusiasm for the field of psychology and the many anecdotes and examples she used to bring psychology to life for them. Before writing this title, Dr. Ciccarelli authored numerous ancillary materials for several introductory psychology and human development texts.

J. Noland White Author Bio

J. Noland White is a professor of psychology at Georgia College & State University (Georgia College), Georgia's Public Liberal Arts University, located in Milledgeville. He received his A.A. in psychology from Macon State College and both his B.S. and M.S. in psychology from Georgia College. After receiving his Ph.D. in counseling psychology from the University of Tennessee, he joined the faculty of Georgia College in 2001. He teaches Introductory Psychology, Psychology of Adjustment, Behavioral Neuroscience, Advanced Behavioral Neuroscience, Counseling and Clinical Psychology, Senior Seminar and a section of Advanced Research Methods focusing on psychophysiology. He has an active lab and, with his students, is investigating the psychophysiological characteristics and neuropsychological performance of adults with and without ADHD. Outside of the lab, Dr. White is engaged in collaborative research examining the effectiveness of incorporating various technologies in and out of the college classroom to facilitate student learning. He also serves as a mentor for other faculty wanting to expand their use of technology with their classes. In April 2008 he was a recipient of the Georgia College Excellence in Teaching Award. Dr. White is also a licensed psychologist and has worked with adolescents and adults in a variety of clinical and community settings.

Psychology in Action: Secrets for Surviving AP Psychology and Improving Your Grades

The Science of Psychology
The Biological Perspective
Sensation and Perception
Consciousness
Learning
Memory
Cognition: Thinking, Intelligence, and Language
Development Across the Life Span
Motivation and Emotion
Stress and Health
Social Psychology
Theories of Personality
Psychological Disorders
Psychological Therapies

Appendix Applied Psychology and Psychology Careers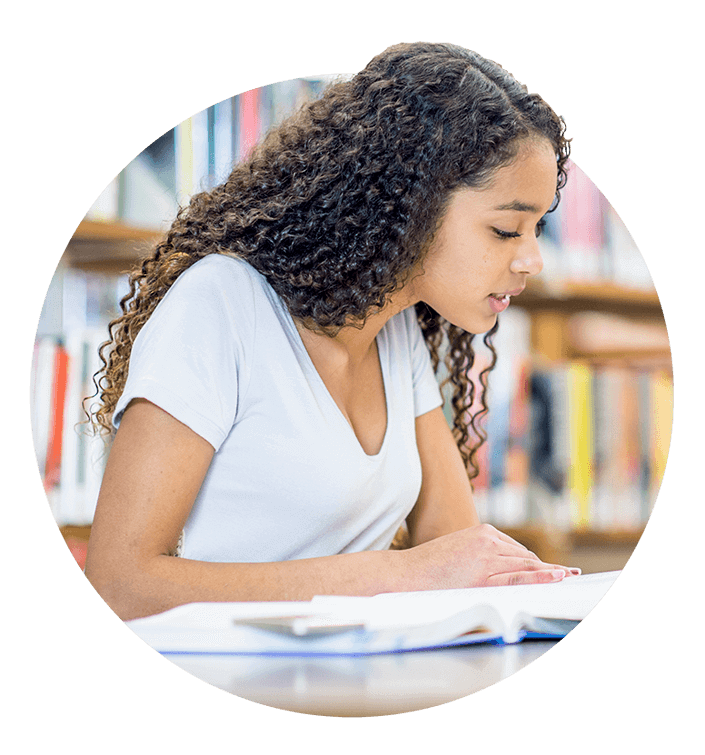 PEARSON, MYLAB, MYMATHLAB, MATHXL, MASTERING, STATCRUNCH, REVEL and the Pearson Logo are trademarks owned and/or registered by Pearson plc and/or its affiliates. All other third party marks associated with these products are the property of their respective owners. Copyright in the works referenced herein is owned by Pearson Education, Inc. Pearson Education has control over the editorial content in these instructional materials.
AP® is a registered trademark of the College Board, which was not involved in the production of, and does not endorse, these products.
Select an Option below:
More Options: