World Civilizations:The Global Experience Since 1200, 8th Edition, AP® Edition © 2021
World Civilizations:The Global Experience focuses on the interactions between major societies to present a truly global approach to world history.
Emphasizes critical analysis of change and continuity on the world stage.
Reflects latest developments in historical research.
Compares Roman and Chinese empires.
Explores recent rise of populism and authoritarianism.
Accompanied by Pearson's MyLab® platform with eText.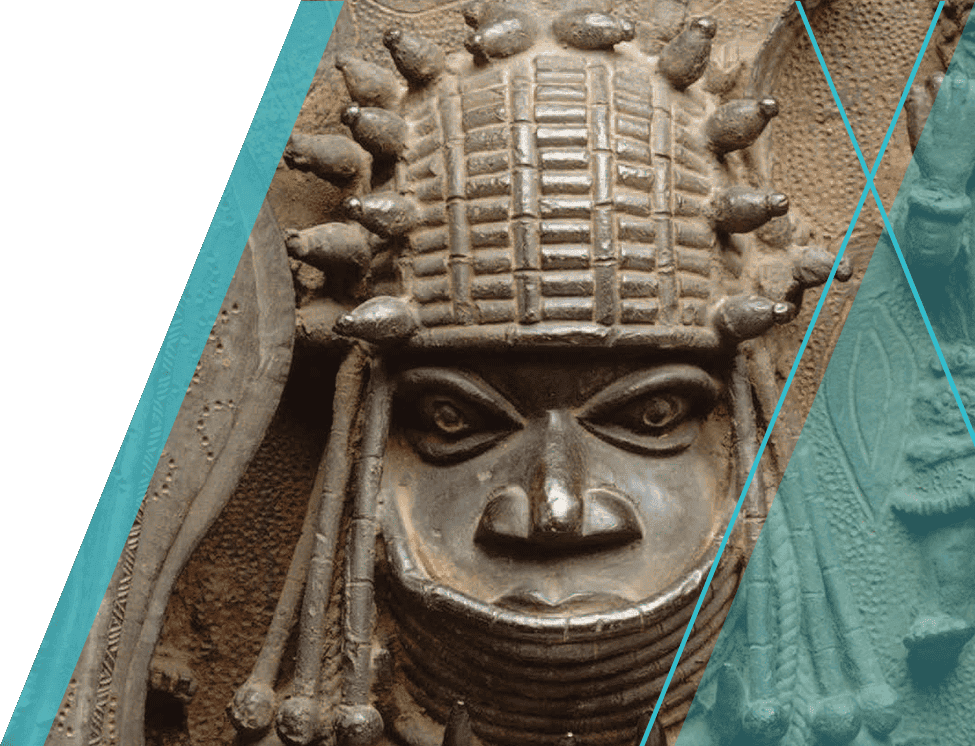 World Civilizations: The Global Experience, Since 1200, AP® Edition
This program empowers AP® students to recognize large-scale historical patterns and think critically about pictorial evidence.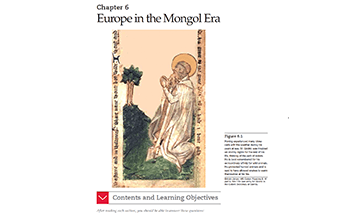 Global History Approach
World Civilizations emphasizes true global coverage of world history. Students focus on shared characteristics of major civilizations, plus their historical patterns of trade and exchange.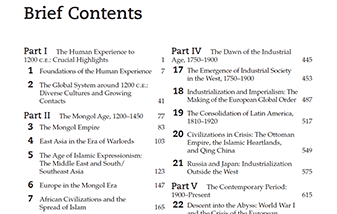 Updated Tools for Student Success
Newly augmented with several powerful new features to assist student learning, including important Foundations chapters and new digital features.
World Civilizations Since 1200, AP Edition
New Chronology Aligns with Revised AP Framework

Built-In Critical-Thinking Framework and Activities
The Pearson MyLab® History web resource that supports the program features an AP Exam-style Test Bank and six additional DBQs for teachers.

Correlated to the Curriculum Framework

Each question is correlated to the unit, topic, historical developments, and reasoning process outlined in the Curriculum Framework.

Test Prep Workbook for AP®

Test Prep Workbook for AP® includes tools to ensure student success on the exam, including two full AP practice tests and personalized study plans.

Practice exam questions correspond to the four chronological parts of the Curriculum Framework, and incorporate documents, images, maps, and figures to mirror the real exam format.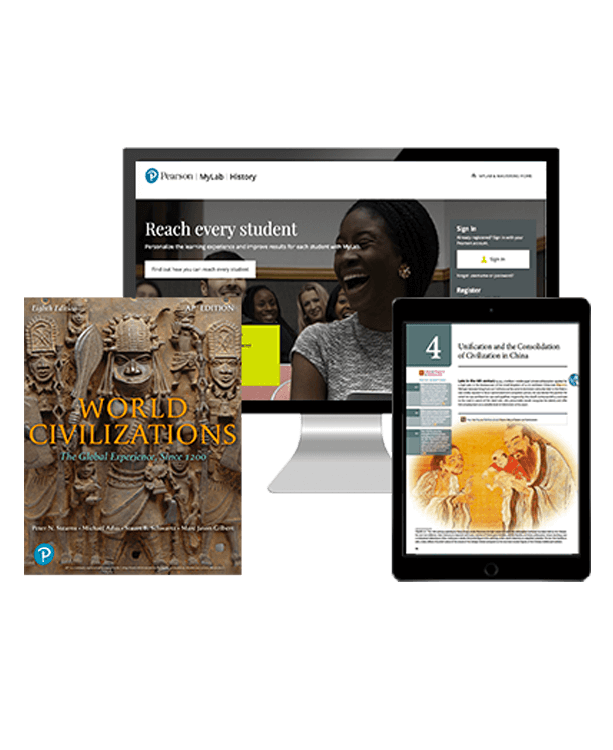 Chronology provides students with a snapshot of the temporal relationship among significant events.

Timelines Provide Context

Part-opening and chapter-opening timelines help readers place history in context.

Thinking Historically Essays

Thinking Historically analytical essays relate to the chapter but extend across chronological and geographical boundaries.

Visualizing the Past boxes support visual literacy. Readers learn how to read and analyze graphic material such as maps, charts, and graphs.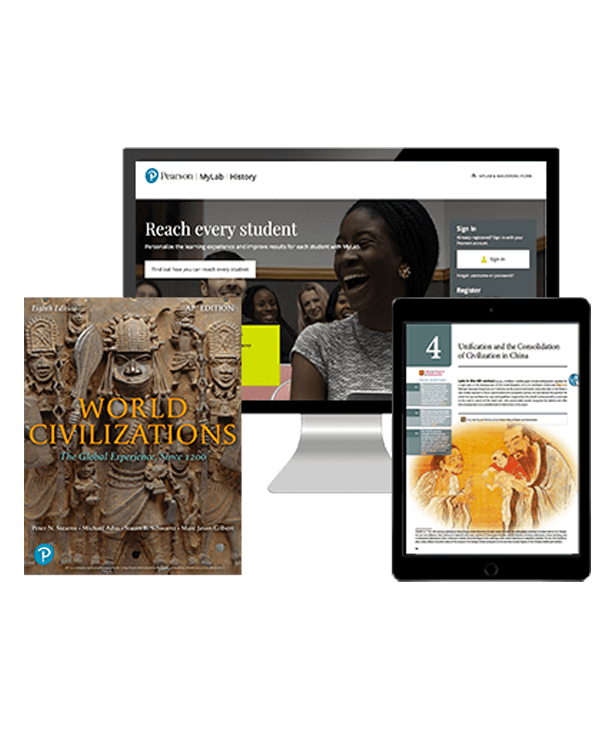 Provides a Pedagogical Framework

Provides a pedagogical framework: Learning Objective questions have been added to each chapter to highlight central themes and ideas.

Critical Thinking Questions

Critical thinking questions at the end of each essay prompt the reader to consider the far-reaching implications of historical developments.

Chapter-ending critical thinking questions reinforce important concepts and serve as essay or class-discussion topics.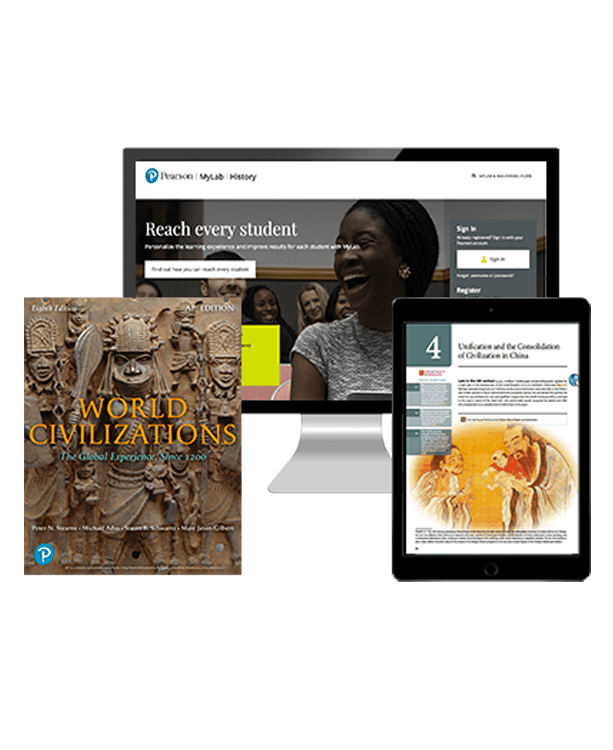 Take a deeper look into World Civilizations Since 1200, 8th Edition's features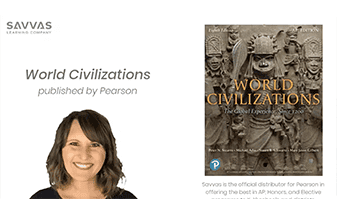 Program Overview
Get to know World Civilizations Since 1200 with MyLab® History with Pearson eText
MyLab Overview
Take a walkthrough of Pearson's digital platform to find out how you can use it throughout the course.
Pearson MyLab® History with eText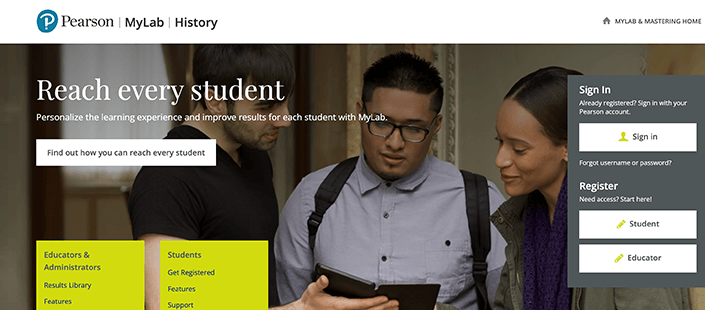 New world civilizations videos and experiences include over 60 "Artifacts as Evidence" videos and "History 360" experiences. Each video and experience is an engaging student assignment or class discussion starter.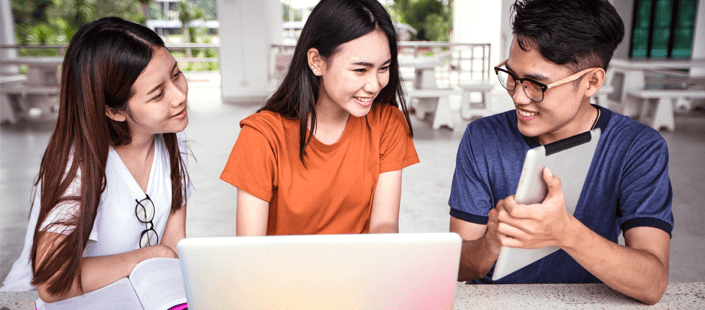 New AP® exam format test Bank provides test items in the format of the new AP® World History: Modern exam. The questions are organized into four chronological parts corresponding to the Curriculum Framework.
School Stories
In these inspirational stories, you'll learn about what schools and districts from across the country are doing to help students succeed and shape the future of education.
Get Inspired
More About World Civilizations
PETER N. STEARNS

Peter N. Stearns is provost, executive vice president, and university professor of history at George Mason University. He received his Ph.D. from Harvard University. He has taught at Rutgers University, the University of Chicago, and Carnegie Mellon, where he won the Robert Doherty Educational Leadership Award and the Elliott Dunlap Smith Teaching Award. He has taught world history for more than 25 years.
He also founded and is the editor of the Journal of Social History. In addition to textbooks and readers, he has written studies of gender and consumerism in a world history context. Other books address modern social and cultural history and include studies on gender, old age, work, dieting, and emotion. His most recent book in this area is Satisfaction Not Guaranteed: Dilemmas of Progress in Modern Society.


MICHAEL ADAS

Michael Adas is the Abraham Voorhees Professor of History and a Board of Governors chair at Rutgers University, New Brunswick. Over the past couple of decades, his teaching has focused on courses dealing with European and American colonial expansion and African and Asian responses, as well as global history in the 20th century.
In addition to texts on world history, Adas has writ-ten numerous books and articles on the impact of and resistance to Western colonialism and the importance of technology in those processes. His books include Machines as the Measure of Men: Science, Technology, and Ideologies of Western Dominance, which won the Dexter Prize in 1992, and more recently Dominance by Design: Technological Imperatives and America's Civilizing Mission.
In 2012, he was awarded the Toynbee Prize for his lifetime contributions to global history and cross-cultural understanding. He is currently working on a comparative study of the ways in which British and American soldiers' responses to the wars of attrition in the trenches of World War I and in Vietnam contributed to the decline of each of these global powers.


STUART B. SCHWARTZ

Stuart B. Schwartz was born and educated in Springfield, Massachusetts, and then attended Middlebury College and the Universidad Autonoma de Mexico. He has an M.A. and Ph.D. from Columbia University in Latin American history.
He taught for many years at the University of Minnesota and joined the faculty at Yale University in 1996. He has also taught in Brazil, Puerto Rico, Spain, France, and Portugal.
He is a specialist on the history of colonial Latin America, especially Brazil, and is the author of numerous books, notably Sugar Plantations in the Formation of Brazilian Society (1985), which won the Bolton Prize for the best book in Latin American History. He is also the author of Slaves, Peasants, and Rebels (1992), Early Latin America (1983), and Victors and Vanquished (1999). He has held fellowships from the Guggenheim Foundation and the Institute for Advanced Study (Princeton). For his work on Brazil he was decorated by the Brazilian government. His book All Can Be Saved (2008) won the Bolton Prize as well as three awards from the American Historical Association.


MARC JASON GILBERT

Marc Jason Gilbert is the holder of the National Endowment for the Humanities Endowed Chair in World History at Hawai'i Pacific University in Honolulu, Hawaii. After receiving his Ph.D from UCLA, he was for many years Co-director of Programs in South and Southeast Asia for the University System of Georgia and was recognized by that System as a Board of Regents Distinguished Professor of Teaching and Learning.
He has benefited from various fellowships which have enabled him to study in Afghanistan, Burma, Cameroon, India, Tanzania, and Yemen. He has directed world history academic conferences and workshops for teachers in Cambodia and Vietnam.
He is also a past President of the World History Association and the current editor of a WHA affiliated journal, World History Connected. His publications explore the histories of India, Vietnam, and global cultural exchange. His most recent work is Cross-Cultural Encounters in Modern World History (2012), with Jon Thares Davidann.


Part I The Human Experience to 1200 c.e.: Crucial Highlights

Foundations of the Human Experience
The Global System around 1200 c.e.: Diverse Cultures and Growing Contacts

Part II The Mongol Age, 1200–1450

The Mongol Empire
East Asia in the Era of Warlords
The Age of Islamic Expressionism: The Middle East and South/Southeast Asia
Europe in the Mongol Era
African Civilizations and the Spread of Islam
The Americas
The World in 1450: Changing Balance of World Power

Part III The Early Modern Period, 1450–1750: The World Shrinks

The World Economy
The Transformation of the West, 1450–1750
Early Latin America
Africa and the Africans in the Age of the Atlantic Slave Trade
The Rise of Russia
The Muslim Empires
Asian Transitions in an Age of Global Change

Part IV The Dawn of the Industrial Age, 1750–1900

The Emergence of Industrial Society in the West, 1750–1900
Industrialization and Imperialism: The Making of the European Global Order
The Consolidation of Latin America, 1810–1920
Civilizations in Crisis: The Ottoman Empire, the Islamic Heartlands, and Qing China
Russia and Japan: Industrialization Outside the West

Part V The Contemporary Period: 1900–Present

Descent into the Abyss: World War I and the Crisis of the European Global Order
The World Between the Wars: Revolutions, Depression, and Authoritarian Response
A Second Global Conflict and the End of the European World Order
Globalization and Industrial Growth
Western Society and Eastern Europe in the Decades of the Cold War
Latin America: Revolution and Reaction into the Twenty-First Century
Africa, the Middle East, and Asia in the Era of Independence
Rebirth and Revolution: Nation-Building in East Asia and the Pacific Rim
Power, Politics, and Conflict in World History, 1990–2019