AP® French Workbook and Digital Curriculum
AP® French: Preparing for the Language and Culture Examination combines our highly regarded practice workbook with a robust online toolkit, so teachers and students can select what works best for them to prepare for the Advanced Placement Language and Culture exam.
Students practice in the same formats as the actual AP® exams
Choose between a print, digital, or blended course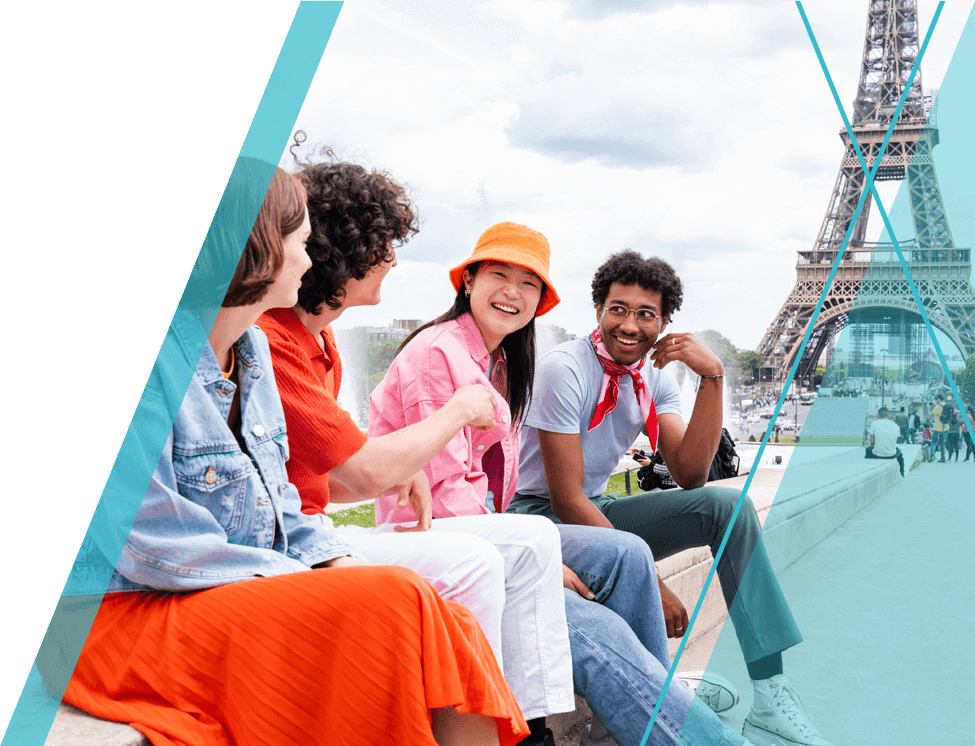 Preparing for the French Language and Culture Examination
AP French by Savvas Learning Company uses print and digital platforms to move students beyond rote memorization drills.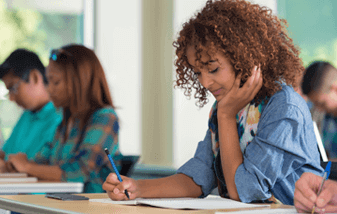 Test Preparation
Each learning unit helps students practice with the themes, language skills, and testing formats used in the AP® exam.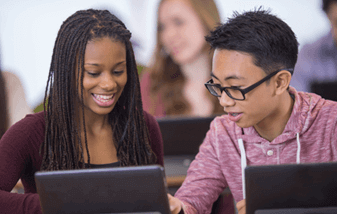 Adjustable Teaching
Our digital courseware offers students and teachers real-time feedback, so they can see where more review is needed in the practice sections.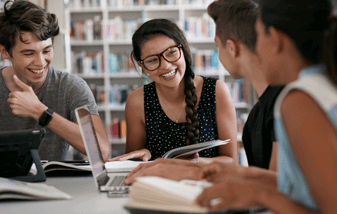 Broad Capabilities
With print and digital options available, classes can make the most of the technology they already have available to them.
AP® French for Grades 9-12 Teaching Solutions
Speak and Record Feature
Record and Submit Assignments

Available through the Savvas Realize® platform, the feature allows students to record and re-record themselves before submitting vocal assignments.

Direct Listening and Feedback

Teachers can hear student pronunciation and provide feedback directly.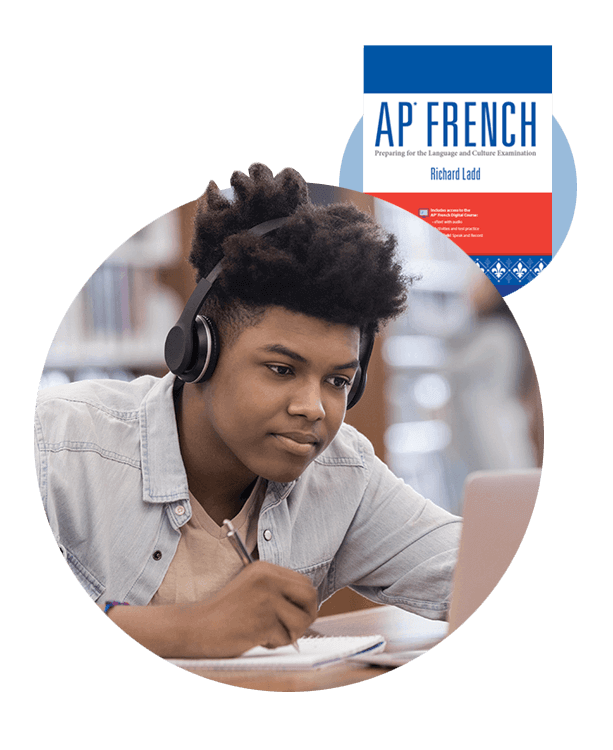 eText
A fully electronic version of the AP French workbook, the eText comes with note-taking and highlighting capabilities, so students can treat it like a real book.

Easy-to-use navigation through the sections and mobile device compatibility make learning easier and more convenient to fit into students' lives.

Online anytime–digital resources

Shift to online anytime–digital resources like podcasts, videos, and graphs offer amazing ways for students to delve into new social studies topics.

Teacher and Student Support

Includes teacher and student support, in the text and online video modules, for implementing project-based learning.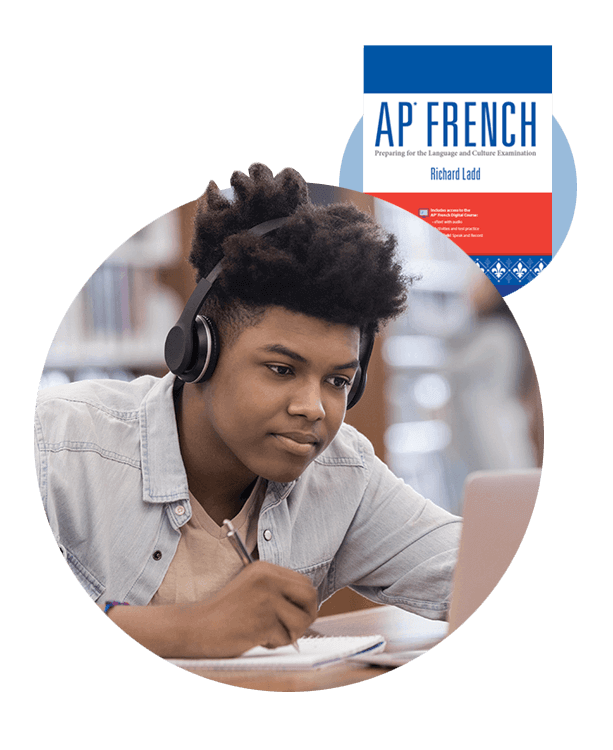 Teacher Resource Book
The online materials available for instructors to download include PDFs, audio scripts, and answer keys.

Subdivided by sections, the Resource Book is accessible from the eText's Navigation pane.

Writing Workshop feature combines literary connections with geography topics. Students can practice both expository and narrative writing forms.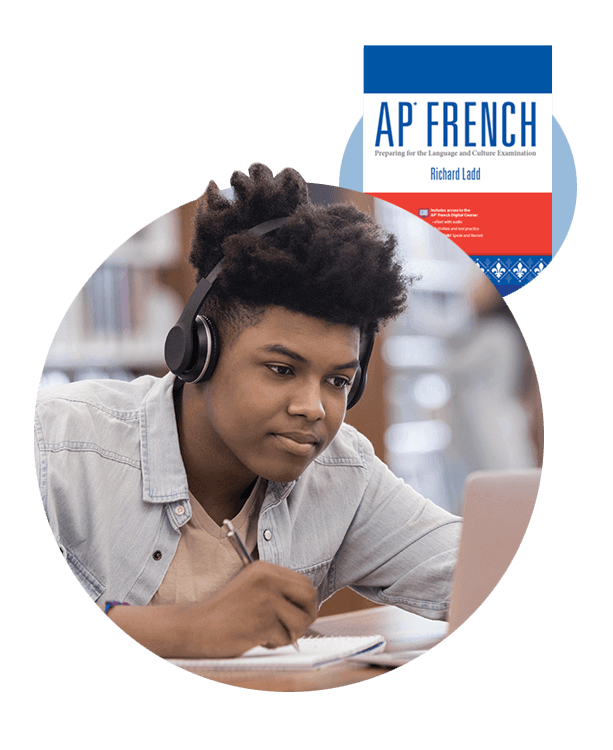 Learning Strategies
Focal points for students that are specific to each section have been integrated into the eText.

The strategies serve as helpful guides for the activities students encounter throughout the text.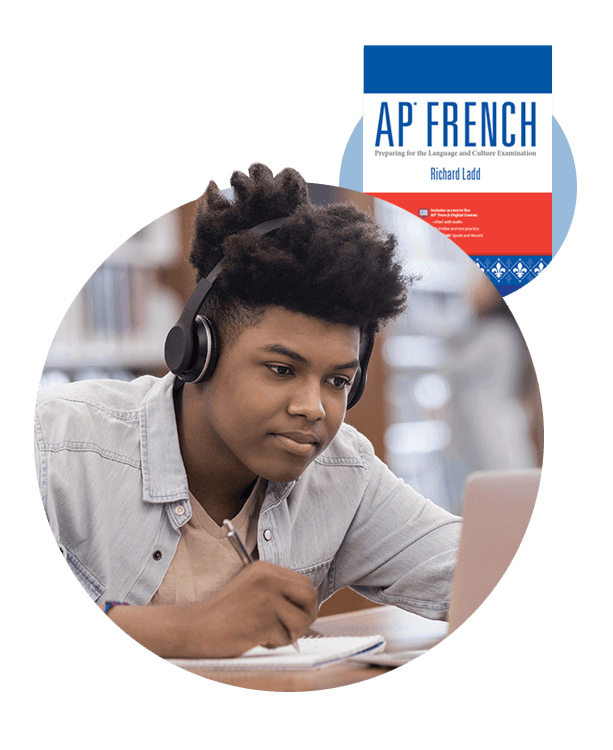 Award-winning Online Platform for Your advanced-level French Curriculum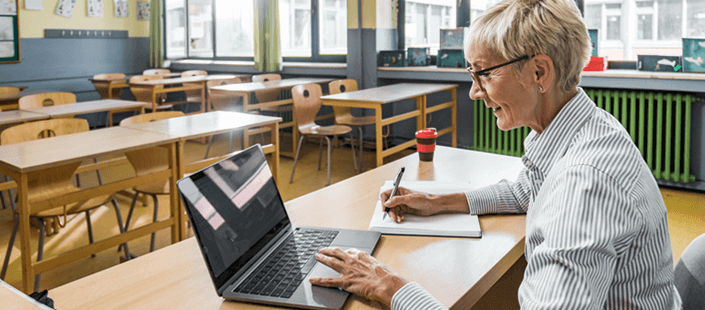 With printable and online resources, the Savvas Realize® LMS offers the best print and digital instruction for teachers and students of AP® French.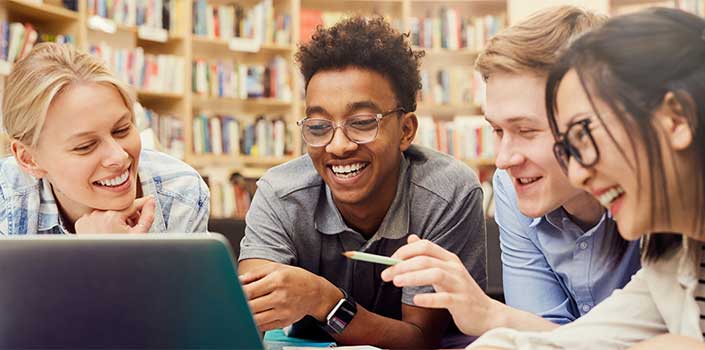 A next-generation learning solution that provides an all-inclusive, one-year digital license to our most popular Math, Literacy, Science, and Social Studies national K–12 programs.
PEARSON, MYLAB, MYMATHLAB, MATHXL, MASTERING, STATCRUNCH, REVEL and the Pearson Logo are trademarks owned and/or registered by Pearson plc and/or its affiliates. All other third party marks associated with these products are the property of their respective owners. Copyright in the works referenced herein is owned by Pearson Education, Inc. Pearson Education has control over the editorial content in these instructional materials.
AP® is a registered trademark of the College Board, which was not involved in the production of, and does not endorse, these products.