Select an Option below:
More Options:
3 Good Things: Positive Practice for Educators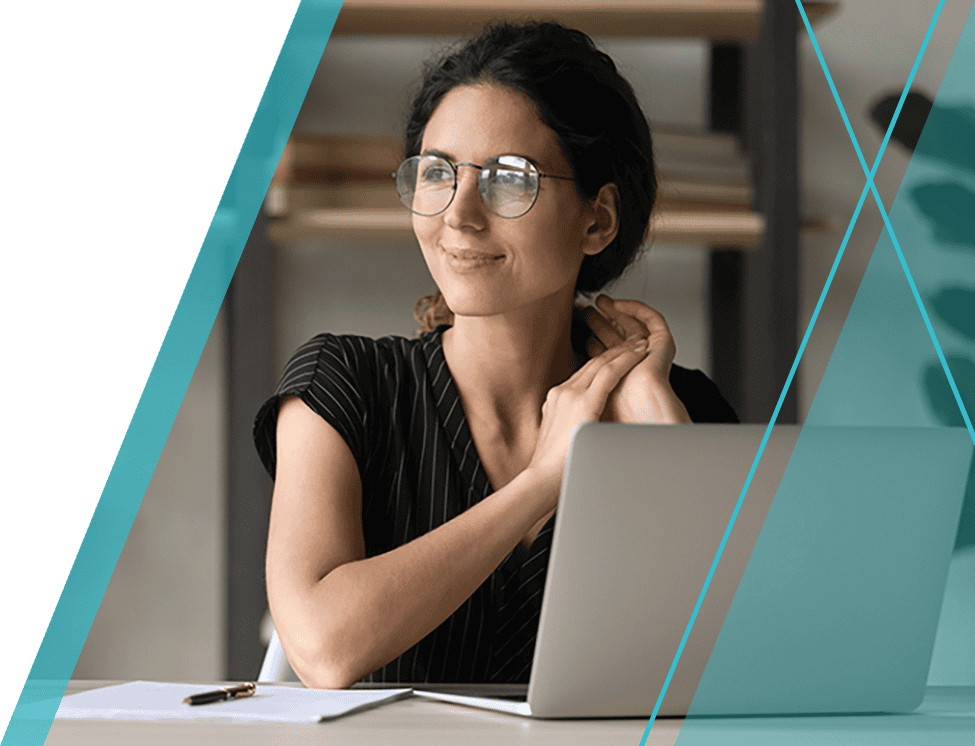 We recently concluded our 3rd year of educating through a pandemic. The return to school for the 2021-2022 school year was highly anticipated and brought with it a different set of challenges. Through all of this, educators have been flexible, steadfast, dedicated, and extraordinary in their work to support students and families during this challenging time. It's important to really feel this and then move forward.
Building Resilience & Moving Forward
While there have been significant challenges experienced by all, there has also been an incredible amount of learning, growth, focus on social emotional learning and mental health and other changes in our systems that have been positive. To support focus on the positive, we can use a strategy called "3 Good Things" to increase our awareness of what is working vs. focusing on what's not going well. This positive focus has benefits for us and can become a part of our personal and professional toolbox to build resilience and move forward during even the most difficult of times. It can help us find more joy on a daily basis.

The Greater Good Science Center (GGSC) at the University of California Berkeley offers "science based insights for a meaningful life". One of the research based practices they share is "3 Good Things". Simply explained, this is focusing on 3 things, big or small, that went well in a day, a week or any time period. Ideally, individuals conjure up 3 ideas that are positive even on the worst of days and reflect on them; how they happened, what the details, and how you felt. They can be really small and simple! Maybe you didn't burn the toast this morning or were able to snuggle with your pet. Perhaps the weather was great and someone gave you a compliment or maybe a student succeeded at something they used to struggle with. The GGSC recommends writing down 3 Good Things each day for a week to start the practice, and you can learn more about it by listening to their podcast "Happiness", Episode 1: Three Good Things.
Application at Home and in the Classroom
I started using the practice during the pandemic both at home and in my elementary classroom. I found myself burdened with more worry than ever about things I could not control and was looking for simple ways to counter this. During quarantine, our family recited "3 Good Things" before dinner several times a week. Our 2 children are teenagers and this was a critical practice to model at home for them. Over time they embraced it and now suggest it on their own when we haven't done it in a while!

In the classroom, I utilize morning and closing circles to promote connection, sharing, and to foster a culture of safety for my students. Each day of the week, we end on a positive note with an optional closing activity. We gather in a circle with a talking piece that is passed around, students can pass or share. Every Tuesday our closing question is "What are 3 Good Things from today"? Students share about recess and lunch, mornings without problems, and understanding something in our learning. It is authentic and laid-back without pressure, all answers are safe. When I was teaching in a remote and hybrid format, I used Google Jamboard for this activity. Here is a screenshot of Jamboard of my 3 Good Things from this week, created on Google Jamboard.
Example: What are 3 Good Things that happened in the last week?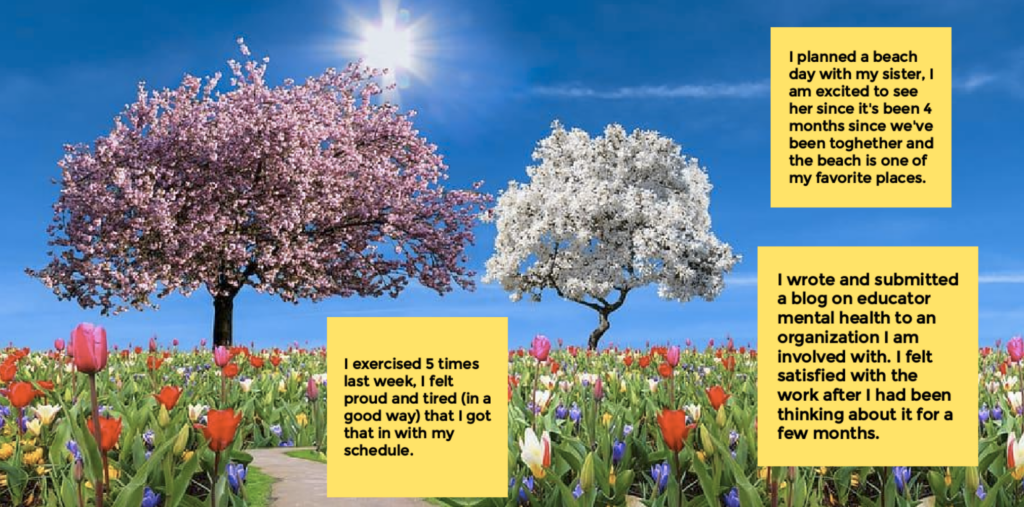 If you are looking to make a small but powerful change, give the positive practice "3 Good Things" a try. I think you'll love the quick and effective strategy both at home and in your education setting. Please reach out if you have any questions or if you need support @mrswendymturner!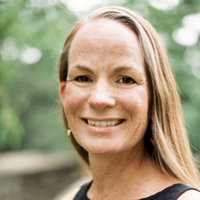 About the Author: Wendy Turner is the 2017 Delaware Teacher of the Year and teaches 2nd grade at Mt. Pleasant Elementary School in Wilmington, Delaware. She is passionate about connecting learning in the classroom to the real world. Deeply committed to social-emotional learning, she fosters student growth in compassion, empathy, resilience, citizenship, and growth mindset through dynamic classroom experiences. Additional awards and leadership include being named a Delaware Compassion Champion Awardee, an NEA Foundation Global Learning Fellow culminating with field work in South Africa, and a Presidential Awardee for Excellence in Teaching Science. Currently she is an SEL expert, advocate, and trainer on her own and for the authors of Fostering Resilient Learners and serves on the Delaware State Board of Education and the NASBE Conference Planning Committee. You can view a collection of her work here: https://wke.lt/w/s/IeF5i8
Note: Fresh Ideas for Teaching blog contributors have been compensated for sharing personal teaching experiences on our blog. The views and opinions expressed in this blog are those of the authors and do not necessarily reflect the official policy or position of any other agency, organization, employer or company.