Forensic Science: An Introduction, 4th Edition © 2022
The 4th edition of Forensic Science: An Introduction, published by Pearson, restructures the text and supporting materials for deeper engagement with real-world cases and the tools that actual forensic scientists use to solve them.
Easy-to-digest chapters with visually rich graphics and images
Virtual labs allow students to hone their forensics skills
This program is accompanied by Pearson's MyLab® platform with eText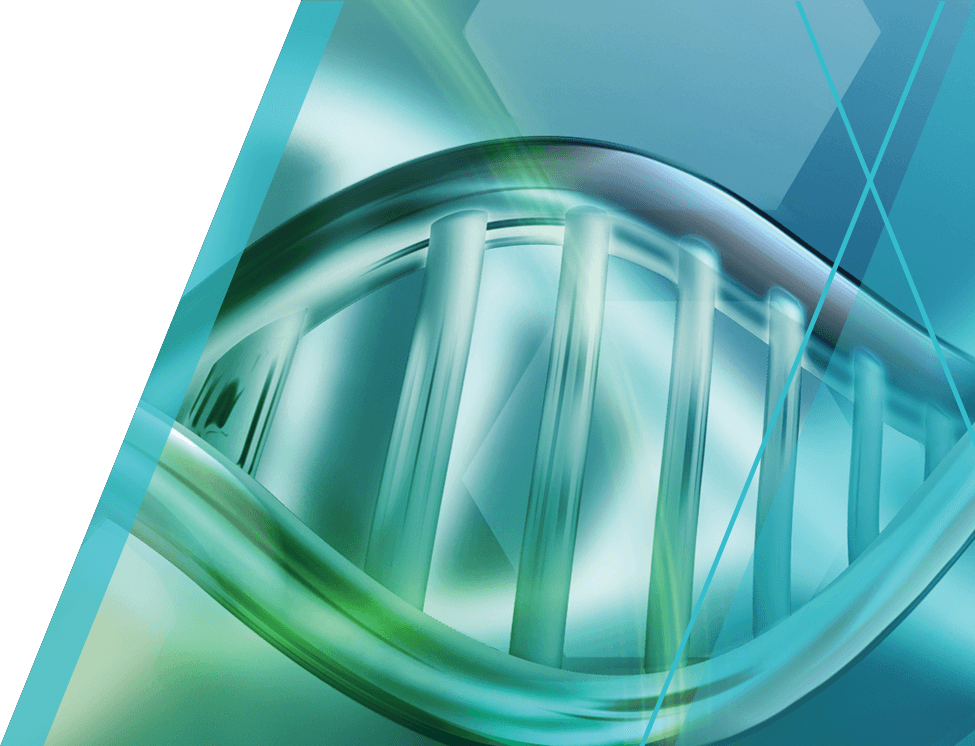 High School Forensic Science Curriculum with Digital Integration
Show students how science applies to the field of forensics with a robust program and powerful educational tools.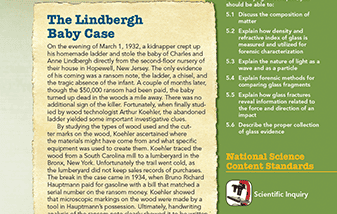 Basis in Real Life
Case examples are built from actual events, so students can see how forensics actually operates to solve crimes.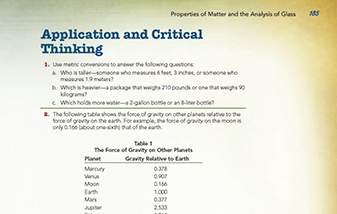 Balanced Curriculum
Forensic Science keeps students engaged in their learning with a rhythm of introducing new concepts and a challenge to apply them.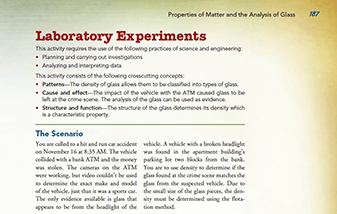 Greater Learning Opportunities
Offering a variety of end-of-chapter experiments, the curriculum welcomes more students with a range of learning styles into the forensic science class.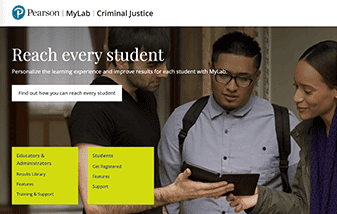 Access Everything
Teachers can take advantage of whatever technology they have available with the printed textbook and the online MyLab platform to offer rich instruction.
High School Forensic Science Teaching Solutions
In-text Quick Labs
Short, hands-on, easy-to-implement

Enables students to learn by working through tasks

Allows teachers to gauge students' understanding of the materials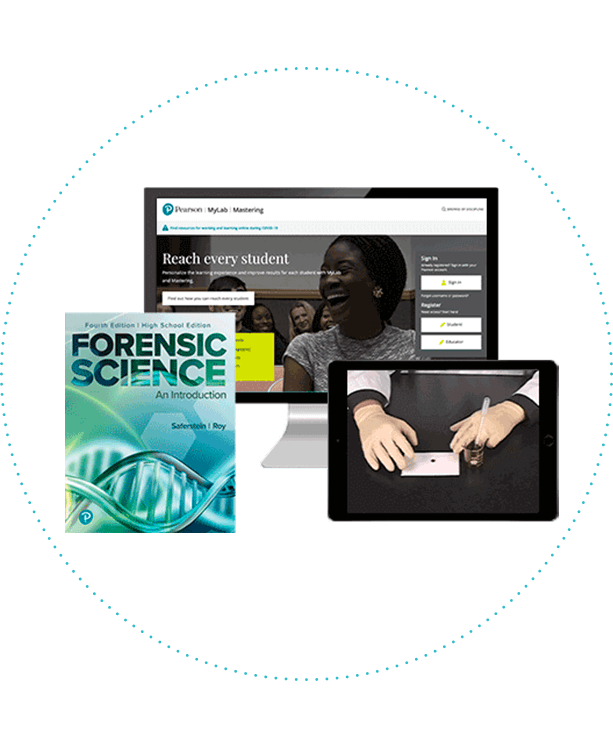 Virtual Lab Content
Available through MyLab Criminal Justice

360-degree photography, microscope imagery, and videos illuminate concepts

First-hand look at how forensics labs operate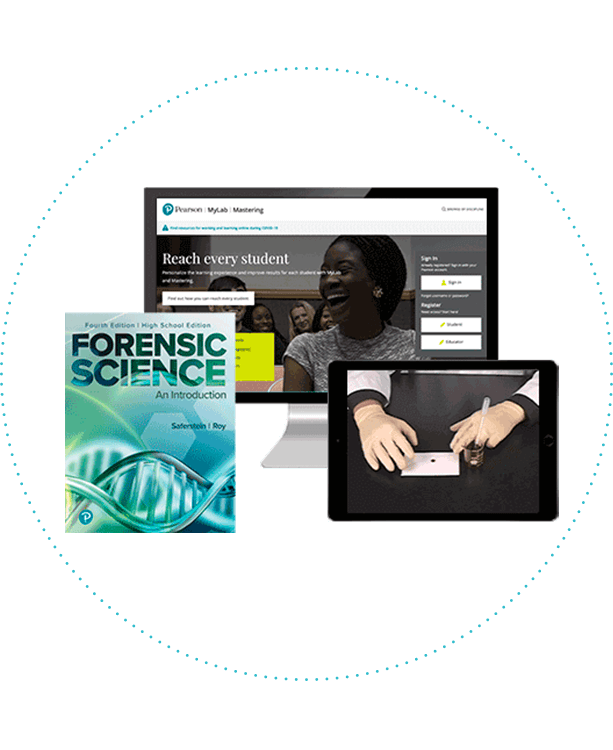 MyLab Dashboards
Assignment and Test Feedback

Immediate feedback from Virtual Labs assignments and tests

Real-time progress statistics for the class as a whole and individual students

Helps teachers to see where support is needed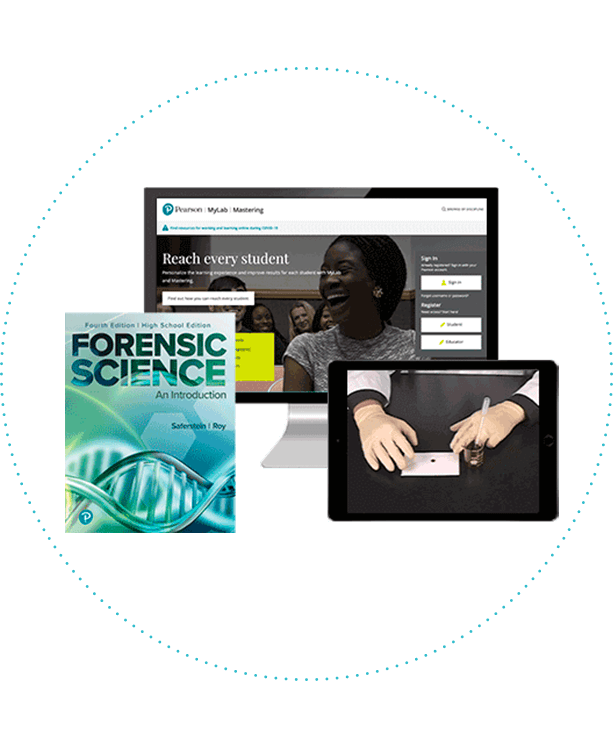 Take a deeper look into Forensic Science's features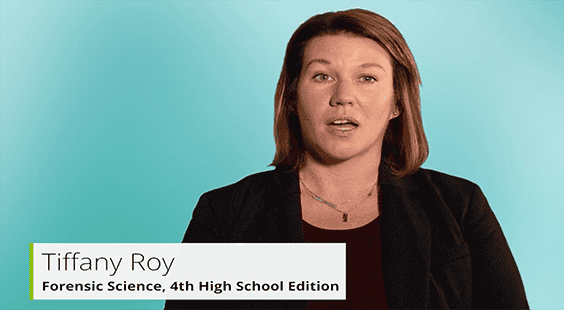 Program Introduction
Textbook coauthor Tiffany Roy walks through the new thinking and features that define the latest edition of Forensic Science.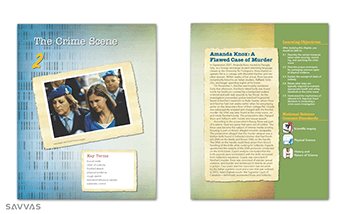 Program Overview
Get to know Forensic Science with MyLab® Criminal Justice with Pearson eText.
Online Platform for your High School Forensic Science Curriculum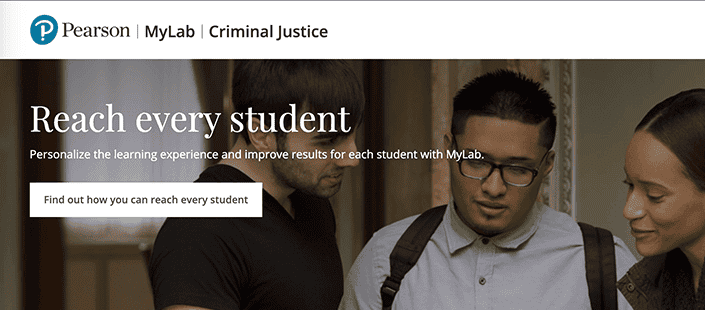 Pearson MyLab®
Forensic Science fully integrates with Pearson MyLab® to show concepts, provide virtual labs, videos, and more resources to enhance in-class instruction.
More About Forensic Science
Chapter 1

Introduction

Chapter 2

The Crime Scene

Chapter 3

Physical Evidence

Chapter 4

Death Investigation

Chapter 5

Properties of Matter and the Analysis of Glass

Chapter 6

Drugs

Chapter 7

Forensic Toxicology

Chapter 8

The Microscope

Chapter 9

Forensic Serology

Chapter 10

DNA: The Indispensable Forensic Science Tool

Chapter 11

Crime-Scene Reconstruction: Bloodstain Pattern Analysis

Chapter 12

Trace Evidence I: Hairs and Fibers

Chapter 13

Trace Evidence II: Metals, Paint, and Soil

Chapter 14

Forensic Aspects of Fire and Explosion Investigation

Chapter 15

Forensic Investigation of Explosions

Chapter 16

Forensic Biometrics: Fingerprints and Facial Recognition

Chapter 17

Firearms, Tool Marks, and Other Impressions

Chapter 18

Document Examination

Chapter 19

Computer Forensics: Andrew W. Donofrio

Chapter 20

Mobile Device Forensics

Index

Richard Saferstein Author Bio

Richard Saferstein, Ph.D., retired after serving 21 years as the chief forensic scientist of the New Jersey State Police Laboratory, one of the largest crime laboratories in the United States. He currently acts as a consultant for attorneys and the media in the area of forensic science. During the O. J. Simpson criminal trial, Dr. Saferstein provided extensive commentary on forensic aspects of the case for the Rivera Live show, the E! television network, ABC radio, and various radio talk shows. Dr. Saferstein holds degrees from the City College of New York and earned his doctorate degree in chemistry in 1970 from the City University of New York. From 1972 to 1991, he taught an introductory forensic science course in the criminal justice programs at the College of New Jersey and Ocean County College. These teaching experiences played an influential role in Dr. Saferstein's authorship in 1977 of the widely used introductory textbook Criminalistics: An Introduction to Forensic Science, currently in this thirteenth edition. Saferstein's basic philosophy in writing Criminalistics is to make forensic science understandable and meaningful to the nonscience reader, while giving the reader an appreciation for the scientific principles that underlie the subject.

Dr. Saferstein has authored or co-authored more than 45 technical papers and chapters covering a variety of forensic topics. Dr. Saferstein has co-authored Lab Manual for Criminalistics (Pearson, 2015) to be used in conjunction with this text. He is also the author of Forensic Science: An Introduction(Pearson, 2008 and 2011) and Forensic Science: From the Crime Scene to the Crime Lab (2009 and 2015). He has also edited the widely used professional reference books Forensic Science Handbook, Volumes I, II, and III, 2nd edition (published in 2002, 2005, and 2010, respectively, by Pearson).

Dr. Saferstein is a member of the American Chemical Society, the American Academy of Forensic Sciences, the Canadian Society of Forensic Scientists, the International Association for Identification, the Northeastern Association of Forensic Scientists, and the Society of Forensic Toxicologists. He is the recipient of the American Academy of Forensic Sciences 2006 Paul L. Kirk Award for distinguished service and contributions to the field of criminalistics.

Tiffany Roy, MSFS, JD, is a Forensic DNA expert with over thirteen years of forensic biology experience in both public and private laboratories in the United States. She has processed thousands of DNA samples and thousands of cases over the course of her career. She has provided expert witness testimony in more than one hundred cases in state, federal and international courts. She instructs undergraduates at Palm Beach Atlantic University; University of Maryland Global Campus; and Southern New Hampshire University. She currently acts as a consultant for attorneys and the media in the area of forensic biology through her firm, ForensicAid, LLC.

Roy holds degrees from Syracuse University, Massachusetts School of Law and University of Florida in the areas of Biology, Law and Forensic Science. Her teaching, legal writing and testimonial experience help her to take complex scientific concepts and make them easily understandable for the nonscientist. Roy assisted Dr. Saferstein in completing Forensic Science: From the Crime Scene to the Crime Lab 4e (Pearson 2019) and has authored the text The Complete Guide to the American Board of Criminalistics Molecular Biology Examination (CRC Press 2020) to assist working forensic scientists achieve the goal of certification.

Roy is a member of the American Academy of Forensic Sciences, the Northeastern Association of Forensic Scientists and the Massachusetts Board of Bar Examiners. She is a certified Diplomate in the area of Forensic Biology by the American Board of Criminalistics. Aside from her teaching, writing and consulting, Roy also assists with international capacity building initiatives, providing subject matter expertise for trainings for criminal justice stakeholders in the Middle East and Africa.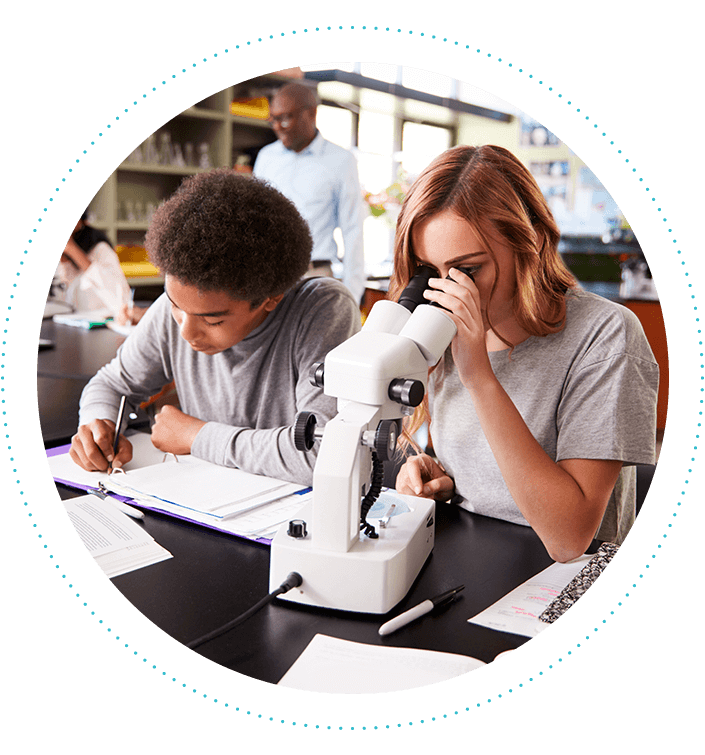 PEARSON, MYLAB, MYMATHLAB, MATHXL, MASTERING, STATCRUNCH, REVEL and the Pearson Logo are trademarks owned and/or registered by Pearson plc and/or its affiliates. All other third party marks associated with these products are the property of their respective owners. Copyright in the works referenced herein is owned by Pearson Education, Inc. Pearson Education has control over the editorial content in these instructional materials.
AP® is a registered trademark of the College Board, which was not involved in the production of, and does not endorse, these products.