Project Imagine: United States History Supplemental American History Resource
Project Imagine is an engaging supplemental program for your American History course that enables students to become part of the history they're studying. Bring personal meaning to world history through immersive experiences like these:
Imagine fighting overseas–or experiencing food rations, factory work, and internment camp life during World War II
Experience Birmingham protests, sit-ins, and boycotts. March on Washington, D.C., and decide what to do during Freedom Summer.
Confront the experience of leaving friends, family, and home for the chance at a better life in America.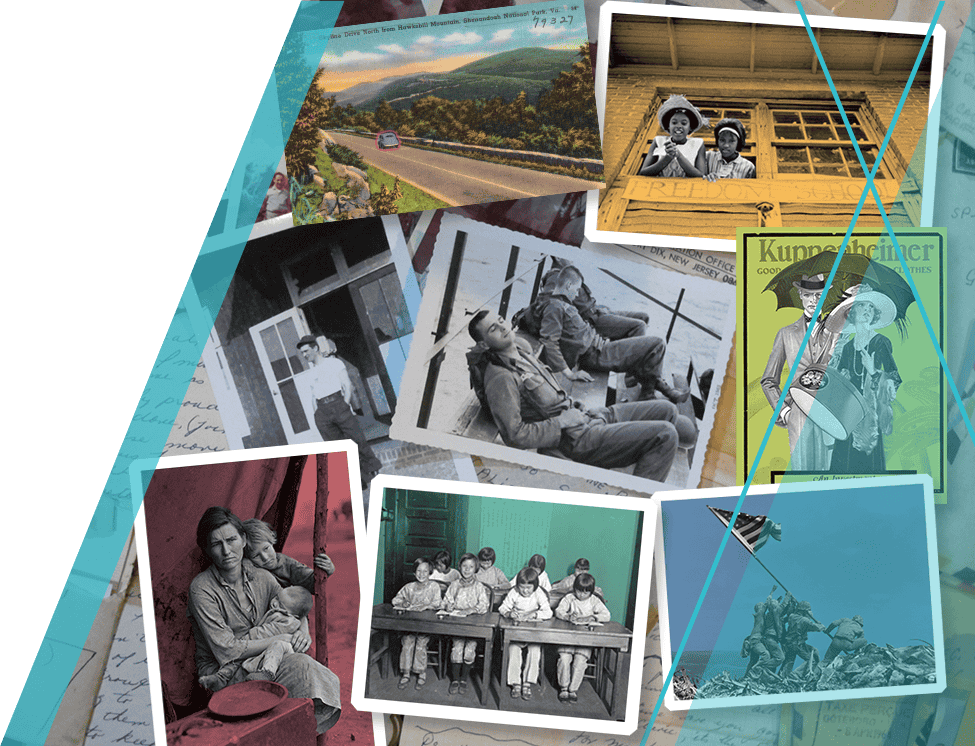 Supplemental U.S. History Resource for Your High School U.S. History Curriculum
Project Imagine: U.S. History is a modular, immersive learning program that enables students to be a part of the history they're studying.
New Perspectives on American History
Students will gain new, experiential perspectives on historic culture and everyday life through archival videos, music, photographs, artifacts, and more. Engaging activities assess students' understanding of the sources.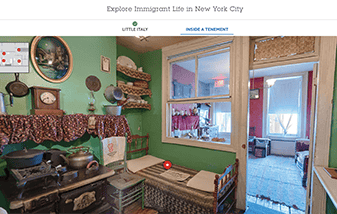 Immersive Social Studies Experiences
Bring personal meaning to your students and generate empathy through immersive history experiences. Students can explore historic sites, role play, analyze interactive maps and decision trees, and more.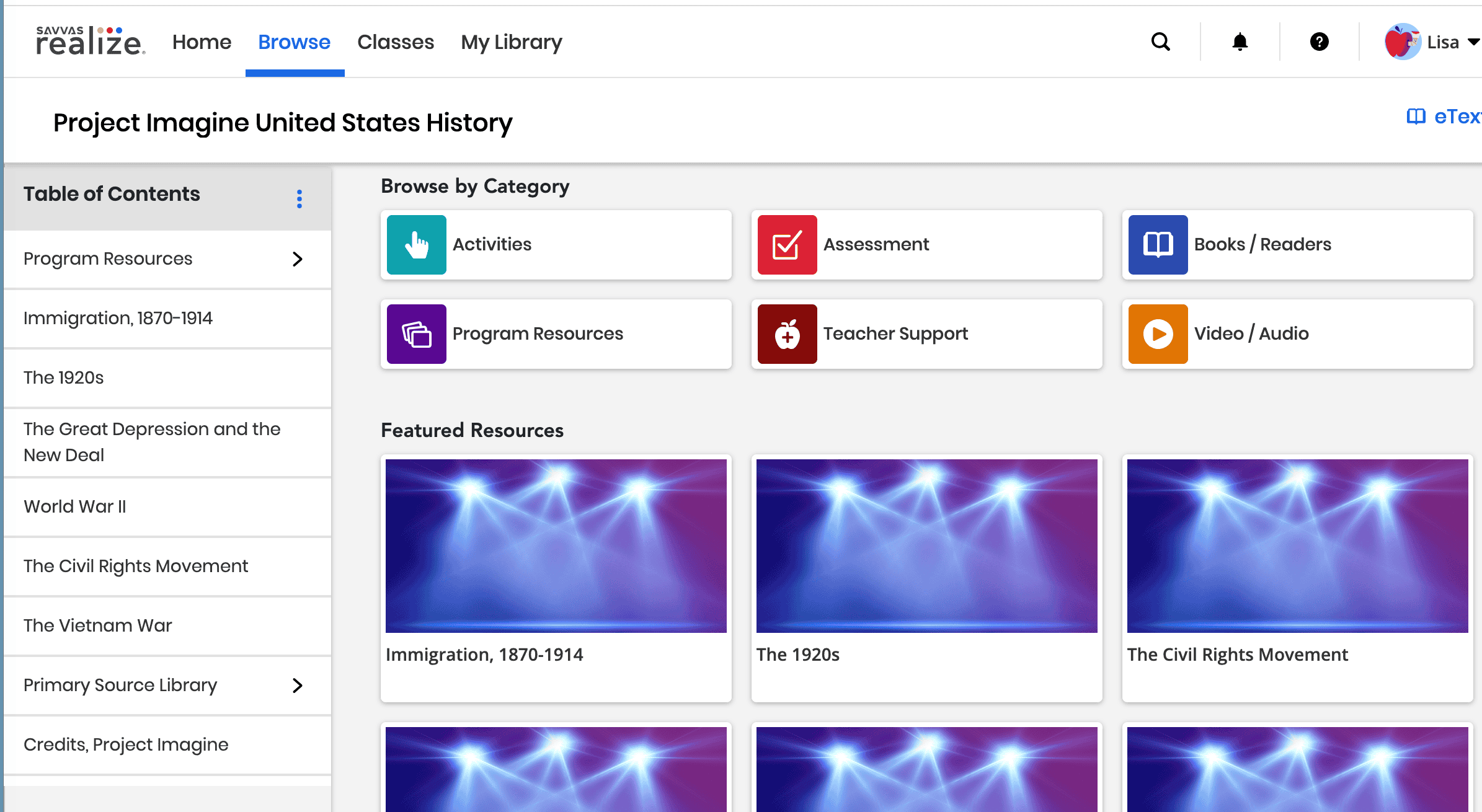 Flexible Curricula Modules
Robust, easy-to-deploy solutions for your students to explore key time periods, places, and events in American history. Project Imagine modules are easy to assign and access via Savvas Realize®.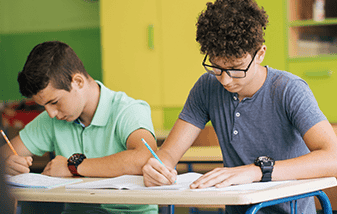 Support for Writing and Reflection
Each Immersive activity ends with a Reflection Question writing assignment to enhance the experience. These questions will assess students' content knowledge and connection between historical topics and their lives today.
Supplemental U.S. History Resource for Your High School U.S. History Curriculum
Compelling Primary Sources

Innovative, Flexible Modules
Connect with History
It Starts with Primary Sources

Primary sources are the building blocks of each immersive activity.

Students evaluate and analyze materials such as original images, excerpts, correspondence, and materials from the past.
Students interact with these sources to uncover past lives and examine their challenges, aspirations, and choices during key moments in world history.
Primary sources are printable and organized for easy reference on Savvas Realize®.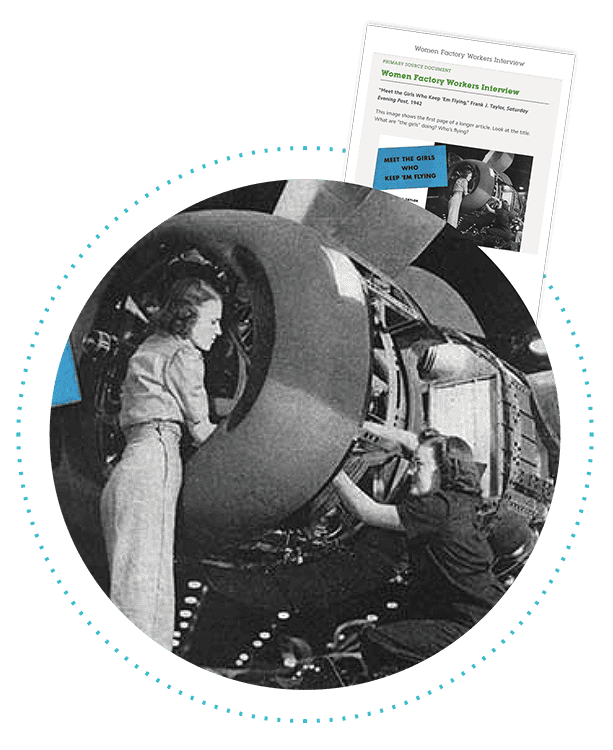 Emphasize Critical Thinking
Role Play Immersive Activities enable students to enact the roles of real historical people and learn how historical events affected their lives. Students will learn about their homes, routines, and decisions to obtain unique perspectives.

In Decision-Tree activities, students will be faced with a variety of decisions to achieve their characters' goals during a historical time period. Once they make a decision, they will learn how that choice impacted real-life historical events.

360-degree Exploration Immersive Activities empower students to survey historical environments and structures via virtual reality. Built-in primary source hotspots offer extra historical details.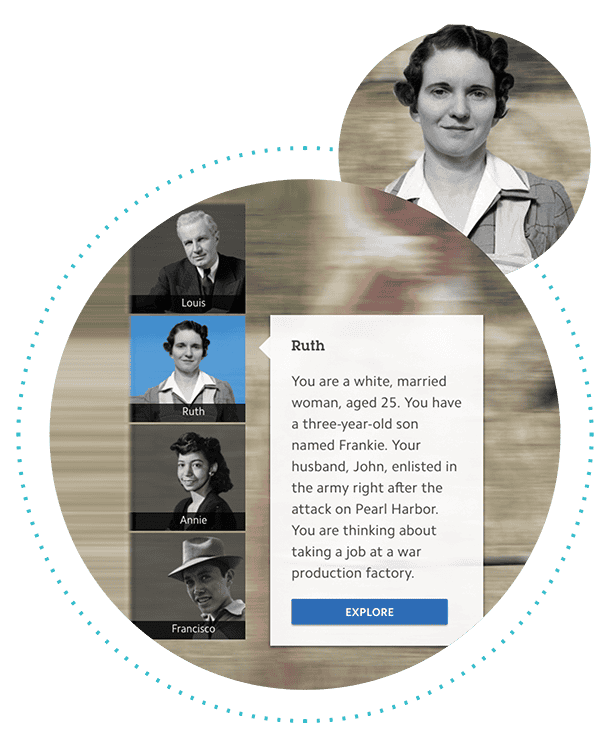 Teach Your Way
Each Project Imagine module is built on a flexible learning model:

Launch It: Set the scene with an engaging video, background reading, and guided questions.
Explore It: Students explore primary sources, problems, and scenarios.
Apply It: Deepen learning through writing, discussion, and optional special projects.

You can easily integrate Project Imagine with your current curriculum—each U.S. History topic includes a helpful integration guide.

Project Imagine's Immersive Activities can be assigned to your students in a variety of ways. Use your pacing guide to review all of your options and get inspired with lesson plans and teaching suggestions.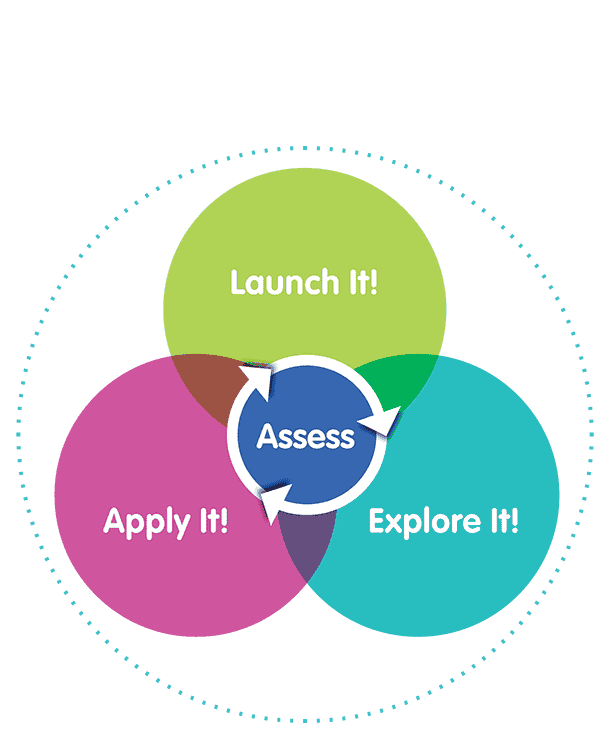 Make a Difference
A Flexible, Engaging Companion U.S. History Program

Project Imagine: U.S. History was developed through an ongoing teacher partnership. Teachers shared ideas and feedback to create a flexible, engaging companion U.S. History program.

Print and Digital Teacher's Editions

Your print Teacher's Edition contains everything you need to easily deploy Project Imagine in your classroom and start engaging your students in U.S. History topics. It's also available digitally through the Savvas Realize® LMS.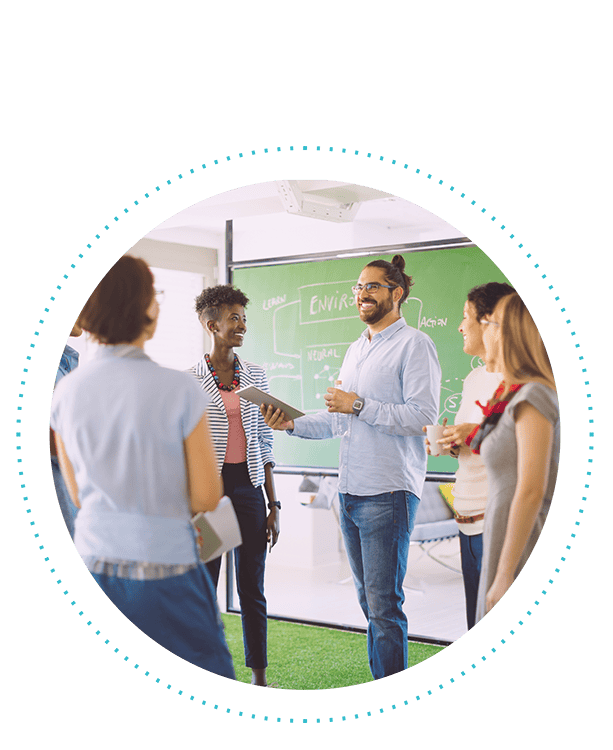 Take a closer look at the immersive activities in Project Imagine: U.S. History.
New Digital Technologies for K-12 Ecosystem
Engaging content and time-saving classroom management tools come together in the teacher-friendly Savvas Realize LMS, included with your program.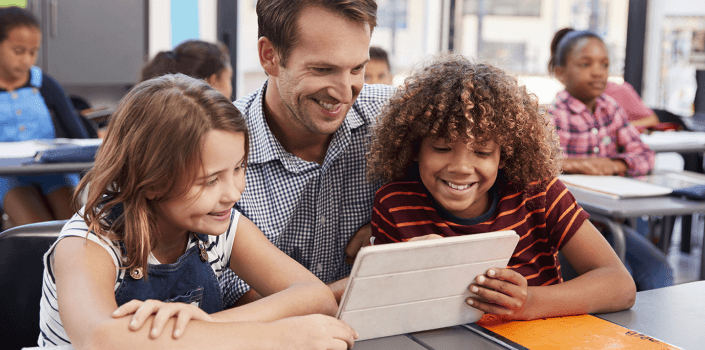 Savvas Realize brings our award-winning content to life in an exciting digital experience that students love. For teachers and admins, it includes valuable classroom-management tools like auto-rostering, single-sign-on, and available integrations with many top K-12 LMSs.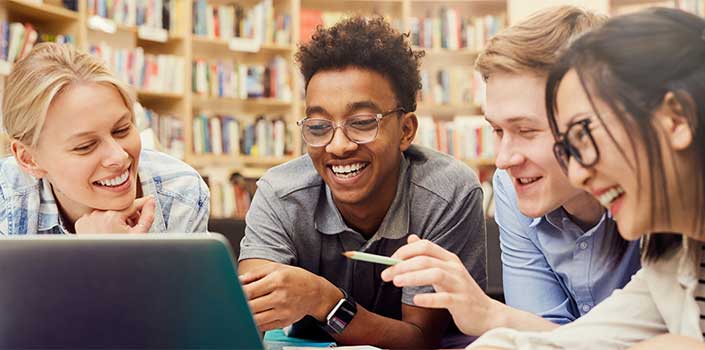 A next-generation learning solution that provides an all-inclusive, one-year digital license to our most popular Math, Literacy, Science, and Social Studies national K–12 programs.
School Stories
In these inspirational stories, you'll learn about what schools and districts from across the country are doing to help students succeed and shape the future of education.
Get Inspired
Award-winning Online Platform for your U.S. History supplemental curriculum.
Project Imagine for grades 9-12 is a digital, student-centered program with robust teacher support. It focuses on engaging students with immersive digital experiences, like role plays and decision trees, so students can be part of history. It is a flexible program that can work with any high school history curriculum.

What is available to purchase for Project Imagine: U.S. History?

Project Imagine: U.S. History is made up of the following components:

Project Imagine: U.S. History Digital Course: Hosted on the Savvas Realize®LMS, it includes robust digital tools that give teachers flexibility to use the digital activities. Teachers can customize the program to rearrange content, upload their own content, add links to online media, and edit resources and assessments.
Teacher's Manual: Available in digital or print, the Teacher's Edition includes direct instruction and teaching suggestions to engage students, as well as answer keys and correlations to other history programs.

What topics does Project Imagine: U.S. History cover?

Project Imagine: U.S. History was designed to reinforce key historical periods in the U.S. Digital activities are centered around the following time periods:

Immigration 1870-1914
The 1920s
The Great Depression and the New Deal
World War II
The Civil Rights Movement
The Vietnam War Era

There are approximately 4-5 digital activities for each topic. Each topic also includes a project, reflection writing opportunities, and primary sources.

How many primary sources are in Project Imagine: US History?

Thousands! Each immersive digital activity is built on primary sources and artifacts.

Can I use Project Imagin:e U.S. History with other materials?

Yes! In your Teacher Guide you can find a correlation to other history programs available. It is easy to pull Project Imagine into your existing curriculum where necessary.

Do I need to use all of Project Imagine: U.S. History in my classroom?

Nope! Project Imagine: U.S. History was designed to be flexible. You can use each digital activity separately or all together. It is designed to reinforce key content, so use it where you'd like to increase student engagement, implement new digital resources, or expose students to more primary sources.

What differentiation support is available in Project Imagine: U.S. History?

All primary sources in Project Imagine: U.S. History contain reading support, like vocabulary support and context for historic words. Project Imagine: U.S. History also provides read-aloud support for students so they are able to listen to the content.

How do I sign up for a Project Imagine digital demo?

Project Imagine digital courseware on Savvas Realize® includes robust digital tools that give teachers flexibility to use a digital, print, or blended format in their classrooms. Teachers can customize the program to rearrange content, upload their own content, add links to online media, and edit resources and assessments.

Program-specific resources, flexible agnostic resources, and assessments are available in one location for easy lesson planning and presentation. Click here to sign up for a demo.