Select an Option below:
More Options:
3 Ways to Celebrate National Book Month
When I was a Kindergarten teacher, I always had a stack of books from the library, a bunch of books from a local bookstore, and books from my own personal collection displayed all around the classroom. New unit on sharing? There's a book for that. A new kid joined the class? There's a book for that. A spider jumped up and caught a fly in front of the whole class – yep, there's a book for that.
I recently made a career change from classroom teaching to now owning a children's bookstore and the shift feels like a natural progression for me. This is why I am so excited to celebrate my first National Book Month in my very own bookstore! If you, like me, are a big fan of books, here are a few ways you can celebrate this October.
1. Start a Book Club
A few weeks ago I had a kiddo come into the shop and buy two copies of the same book. "One for me, one for my friend," she told me. This past weekend, a mom came in with her daughter and daughter's best friend to help them pick out books to share. Sharing books, whether with your best friend or a group of friends, is a great way to celebrate National Book Month! One of the unexpected byproducts of the pandemic is that we are now all experts at using technology so you could even consider starting your own virtual book club.
2. Find/Create a StoryWalk
StoryWalks are a fun activity when a children's book is taken apart, the pages are made HUGE, and they are scattered along a path. You can go for a walk or a hike to read the entire story. These are popping up everywhere and I can't think of anything more fun than taking a walk to read a book! The StoryWalk Project was originally created by Anne Ferguson in collaboration with the Kellogg-Hubbard Library in Vermont. You could even consider creating your very own makeshift StoryWalk path outside of your school in accordance with your school administration if space allows!
3. Visit your local bookstore or library
I mean, you knew this was coming, right? I knew indie bookstore owners and booksellers were real gems before I opened my own bookshop but I had no idea just how generous and giving the book industry is until I started my own. Booksellers and librarians are dedicated to YOU and helping YOU find your best book ever. You might have a Free Little Library (if not, maybe start your own this month!) or a public library near you. But in my opinion, the best way to celebrate National Book Month is to curl up with your favorite new book and read.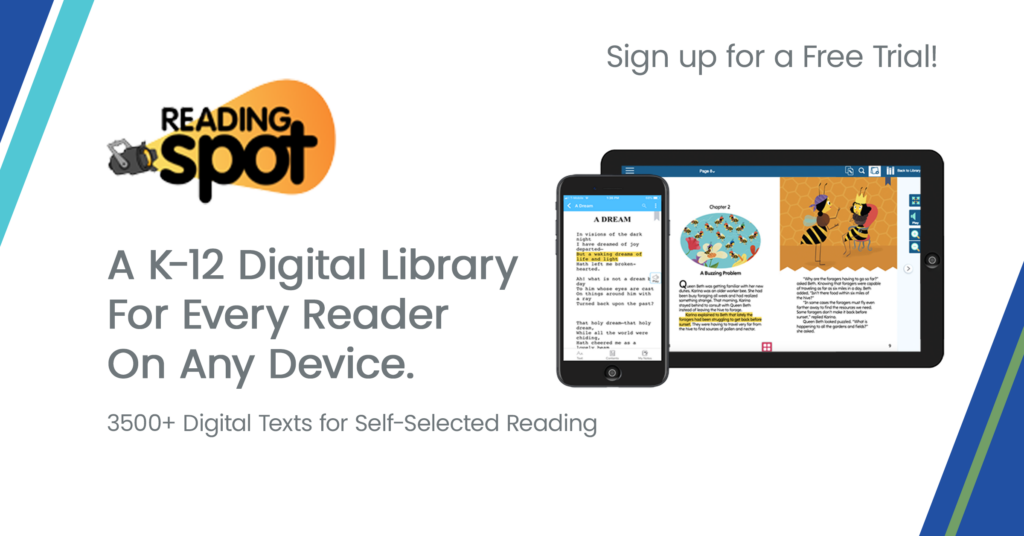 Note: Fresh Ideas for Teaching blog contributors have been compensated for sharing personal teaching experiences on our blog. The views and opinions expressed in this blog are those of the authors and do not necessarily reflect the official policy or position of any other agency, organization, employer or company.