Select an Option below:
More Options:
3 Ways to Strengthen Teacher Well-Being and Appreciation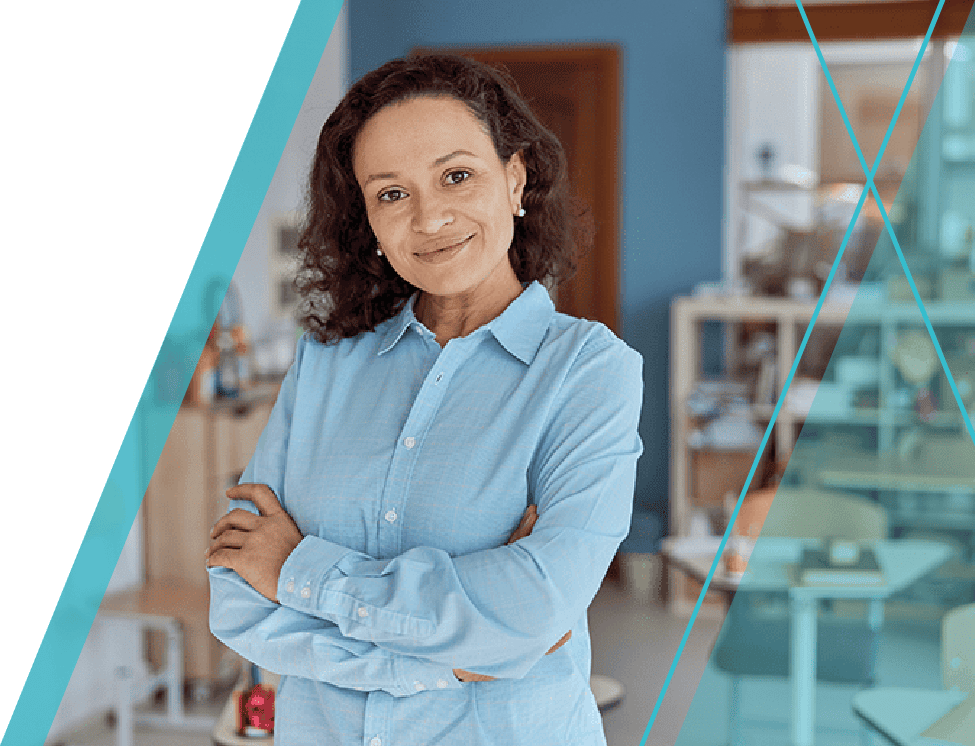 There's no doubt that educators feel an enormous responsibility to help all students succeed. As educators we have dedicated our lives to empowering the youngest and most vulnerable members of our society. In turn, society places a high level of pressure on educators to excel while the long hours and often lack of resources are stretching teachers thin. Additionally, teaching careers come with high expectations: come in early (rain, snow, sun or sleet) to prepare for each day, create innovative and interesting lessons on topics we often aren't given much professional autonomy on, attend to the SEL (Social Emotional Learning) needs of all our students, engage in repetitive and too often performative professional developments, and so on. And when the bell rings, society demands a few more hours of our time for parent conferences, after school department meetings, or continuing education courses. All this, while still maintaining a space of structure, joy and rigorous learning for all our students.

As educators we are individuals with emotions, responsibilities, fears, dreams, and pandemic residue. We are often parents or caregivers who worry about our own families future and safety. We are not immune to stress, burnout, or all the complexities of life.

As an educator of 16 amazing years, and currently in my second year as an administrator, I strongly feel that in order to improve teacher well-being and retention, more thought and intentionality needs to be part of the process of appreciating teachers' hard work throughout the school year.
Three Ways to Strengthen Teacher Well-Being and Appreciation
Teacher appreciation needs to be more than a staff luncheon consisting of pizza, pasta, and salad. There is such a thing as too many coffee mugs and t-shirts as a token of appreciation. Thought and intentionality need to be part of the process. Show me that my hard work and diligence matters to you. Let me know that you appreciate the fact that I sacrifice time with my family to ensure the safety of the families in the community. And even when I am feeling under the weather, I muster up the strength and love to be present for my students. With all of this in mind, here are three ideas that will help strengthen teacher well-being and appreciation during the school year in a more meaningful way:
Develop An Individualized Education Plan

: Gather the team and come up with something that meets me where I am and helps me feel successful in what I am doing. Provide tools, strategies and a support team to ensure my success while I aim on becoming the best version of my educator self.



Prioritize Teachers' SEL Needs

: Take time to consider my needs. There are times when I need to take space and should be applauded for doing so. On a few occasions, I may need a mindfulness break to refill my emotional cup to better serve my students. Allow me to ask and seek help when I need it, without a judgment cloud hovering over my performance review – commend me on my ability to see room for growth. Extend grace and patience as I learn how to become a better educator for my students.



Elevate the Standards for Professional Evaluation

: Although I work with children, I am not a child. Like all the other professional adults, I need to be treated as such. Trust my professional judgment when I express a specific need for my class or student. Show me enough dignity to accept my need to call out without having to explain or justify the reason. Allow unstructured professional learning time with my colleagues rather than micromanaging each moment with last minute reading assignments. Show me that my years of schooling and classroom experience have earned me the right to learn and seek out relevant knowledge at my own pace.
What Educators Need to Remember
You are the backbone of society. You've chosen to dedicate your life to the empowerment and improvement of our society, through your daily commitment to your students. You are the motivating force behind society's success and accomplishments…
Before she becomes the next Attorney General, you would have shown her what justice looks like.


Before they are able to perform open heart surgery, you would have penetrated their hearts.


Before he becomes a superstar, he would have learned humility from you.


Before they become business owners, you would've taught them fairness.


Before she is able to command an army of soldiers, through your daily examples, she would have learned that love conquers all.


Before any of them are appointed to represent their district or state, there will be a teacher who shows them that leading does not always need to take place in front, leadership is more listening than speaking, and true change is not forced by actions or policies…but through the conversion of the heart.
You are the reason many of this nation's most amazing souls wake up each morning – your love, patience and structure fuels them. Many think that our students need us to teach them Pythagorean Theorem or the difference between a semicolon and a colon whereas often the truth is, Uncle Google can teach that. What our students need you to show them is how to interact with the others. How to maneuver and make sense of what seems senseless. Teach them how to persevere and push through obstacles. Show them what love and acceptance looks like 180 days a year even in the midst of chaos, unrest and uncertainty. You, Educators, are the daily reminder of what is possible if we stay true to our calling.
Continue To Be a Positive Motivating Force
I am human – everything I am required to provide for my students, I need on an adult level. Fill my ever draining cup, so that I can refill the cup of those entrusted in my care. See me for the human I am, and treat me as the professional I have proven to be. Know that regardless of what society throws my direction, I will still show up for my students. I will continue to be a positive motivating force in their lives and empower them to be the change our society needs.
About the author:
Jennifer Hedrington is the Massachusetts Teacher of the Year 2021. She has been an Educator for the last 18 years. While attending Law School, she found her calling to become an educator. Her teaching philosophy is teaching in color through the lenses of love, which allows her to educate the whole child while celebrating the uniqueness of each student. Jennifer understands that teachers are a powerful motivating force in the lives of students.
Note: Fresh Ideas for Teaching blog contributors have been compensated for sharing personal teaching experiences on our blog. The views and opinions expressed in this blog are those of the authors and do not necessarily reflect the official policy or position of any other agency, organization, employer or company.