Select an Option below:
More Options:
10 Books to Inspire You to Lead In Times of Change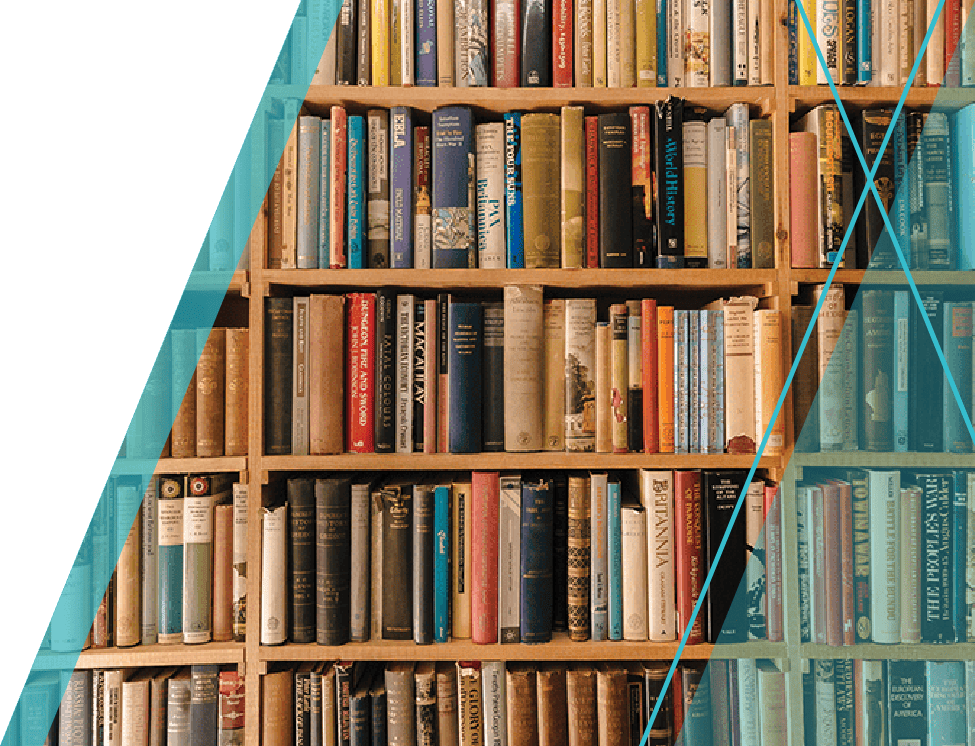 In honor of National Book Month, we sent out a call to our authors and specialists asking for their recommendations for books that have inspired them to lead—whether that be in their professional or personal lives—in times of change.
1. Daring Greatly by Brené Brown – recommended by Judy Wallis, myView Literacy Author
"I am always inspired by Brené Brown. All of her books have nuggets that serve as guideposts for leaders. However, the one I go back to time and time again is Daring Greatly. I need to be reminded every day—not just in challenging times—that vulnerability is always the way forward." – Judy Wallis
2. Stamped From the Beginning by Ibram X Kendi – recommended by our Culturally Responsive Learning Leadership Group
"Stamped from the Beginning by Ibram X Kendi is a must-read for educators striving to become effective 'anti-racist' practitioners. In his book, Kendi sheds light on the origins of racism and racist ideas from the beginning to present day. Dr. Kendi maintains that it is critical for educators to understand the historical realities that have helped to create our educational landscape if they are to truly bring equitable teaching and learning into their classrooms." – CRL Leadership Group

This book also comes in a young adult version titled, Stamped: Racism, Antiracism, and You, by Jason Reynolds and Ibram X Kendi.
3. Begin Again: James Baldwin's America and Its Urgent Lessons for Our Own by Eddie S. Claude – recommended by Donald Bear, Words Their Way Author
"For me, a poignant description of Baldwin's experience and thinking with all of his elegance of expression." – Donald Bear.
4. The Last Lecture by Randy Pausch – recommended by Jamie Downey, Elementary Literacy Director
"A beautiful book about life and leadership." – Jamie Downey

Having been diagnosed with terminal cancer, Randy Pausch, a computer science professor at Carnegie Mellon, entitled his last lecture "Really Achieving Your Childhood Dreams" which was about the importance of overcoming obstacles, of enabling the dreams of others, and of seizing every moment in life like it's your last.
5. Culturally and Linguistically Responsive Teaching & Learning by Sharroky Hollie – recommended by Nancy Winship, Vice President of PreK-12 Literacy
"This book offers practical strategies and activities that teachers can immediately put into practice in their classrooms."- Nancy Winship
6. Illusions: The Adventures of a Reluctant Messiah by Richard Bach – recommended by Frank Serafini, myView Literacy Author & Professor
"Richard Bach's Illusions: The Adventures of a Reluctant Messiah is a book I give to everyone for graduation. 'Argue your limitations and they become your own.'" – Frank Serafini
7. Educated by Tara Westover – recommended by Victoria Kaminski, Words Their Way Literacy Director
"I read Educated by Tara Westover about a year ago, and it has become a favorite of mine. The author tells how she overcame her survivalist family's beliefs in order to attend college, and emphasizes the importance of education to enlarging her world." – Victoria Kaminski
8. The 15 Invaluable Laws of Growth by John Maxwell – recommended by Zipporah Miller, K-8 Elevate Science Author
"Change is inevitable. Growth is optional. The greatest day in your life and mine is when we take total responsibility for our attitudes. That's the day we truly grow up." – John Maxwell
9. Fermat's Enigma by Simon Singh – recommended by Dan Kennedy, enVision Math Author
10. The Collapse of Western Civilization: A View From the Future by Erik Conway & Naomi Oreskes – recommended by Michael Wysession, Experience Chemistry Author
Note: Fresh Ideas for Teaching blog contributors have been compensated for sharing personal teaching experiences on our blog. The views and opinions expressed in this blog are those of the authors and do not necessarily reflect the official policy or position of any other agency, organization, employer or company.