Select an Option below:
More Options:
4 Ways To Bring The Fun Back Into Your Virtual Classroom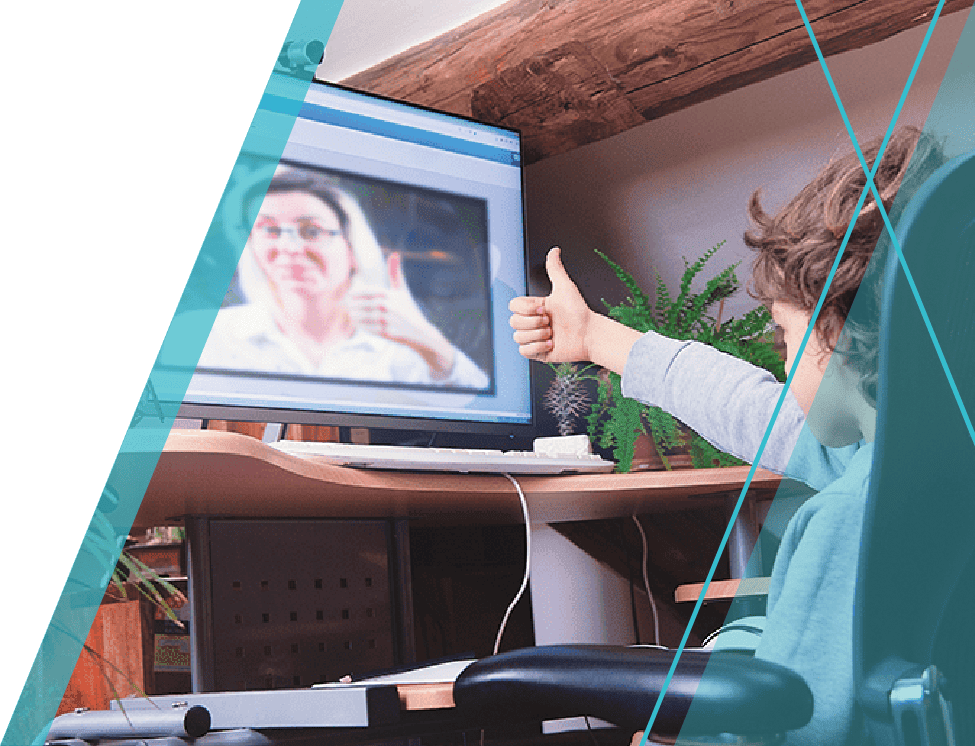 With the few weeks behind us and some technical challenges under our belts, we're learning daily how we can best reach and teach our students during distance learning. But with so much screen time, how can we ensure we're keeping an element of fun in our virtual classroom, or introducing a much-needed class break, to retain our students' attention after so many hours of hard work? There's always the tried-and-true (GoNoodle, CosmicKids, Kahoot, TED Talks for Kids, Brain Pop, PBS Kids, and more), but if you find yourself in need of fresh ideas for ways to have fun in your virtual classroom, you've come to the right place.

Here's a quick list of go-to ideas:
1. Extend Your Classroom with a Virtual Field Trip:
Lead a virtual class field trip to a totally new destination outside of your district. This is a great time to take advantage of all of the online resources that flew under the radar before we moved classes online! A few ideas for a virtual field trip:
Biology: Spend a Friday afternoon watching the animal cams courtesy of the San Diego Zoo, the jellyfish cam at the Monterey Bay Aquarium, the Georgia Aquarium's Ocean Voyager cam, or check out teacher guides for The Nature Conservancy's Virtual Field Trips.


Space: Take your class on the Nickelodeon and the International Space Station's Slime in Space virtual field trip, or explore a 3D replica of the Martian surface, exactly as it was recorded by the Mars Curiosity rover with Access Mars.


Geography/Geology: Follow up a geology lesson with a group viewing of the Yellowstone National Park's Old Faithful livestream, volcano webcams through NOAA, or a stream of the world's largest cave, located in Vietnam (courtesy of National Geographic).
2. Incorporate Some Community Building Activities:
Help the students socialize from afar with one of these fun virtual group activities:
Show & Tell: Have students bring a special object to share with their classmates online. Make sure to set a time limit for both the student sharing and for questions after. (Check your settings to see if you can show an online countdown clock.)


Group Story: Start a story with a few sentences to establish a character/setting, then ask each student to add a few more sentences to the story. You may wish to do it orally or type the additions onscreen as students add to the story.


Theme Day: Give them fresh things to look forward to like Color Day, Funny Hair Day, School Spirit Day, Post a Picture Day (of your favorite hobby, your favorite book, a drawing, a photo), etc.
3. Get Them Moving With These Group Energizers:
When students are starting to lose focus or have screen fatigue, get them out of their seats and engage them with one of these activities:
Go Find Something: Call out an adjective and have your students bring an object to the screen, for example: "Something small!" "Something soft!" "Something blue!"


Freeze Dance Party: Play a song, and have the students get up and dance. Rules of the game: freeze in a funny pose when the teacher stops the music! Have everyone face the camera so they can see all the funny poses when they "freeze".
4. Break up with Day With Word & Guessing Games:
Take breaks between lessons or celebrate Fridays with one of these lighthearted games suitable for an online setting.
Guinness Book Q&A: Choose a topic from the Guinness Book's website and ask students to guess details, for example: How tall was the tallest dog? Where is the tallest building in the world? How old was the oldest person ever? How long were the longest fingernails on a person?


Pictionary: This works best in small groups, such as a breakout room. Give each student, one at a time, a limit to draw an object. Students can use a dry erase board, or a piece of paper and a marker. Once the student drawing runs out of time, have them hold the picture up to the screen and give the rest of the group a time limit in which to write an answer on their dry-erase board or paper. When time's up, have everyone hold up their answers to see who guessed right.


What Am I?: Choose a topic, such as a fruit, vegetable, sport, or even something that would be in your classroom at school. Then, pick one object and describe it to students, giving one clue at a time until someone guesses the object.


Hangman: You may wish to call this popular word guessing game "Snowman" (and draw the parts of a snowman as you play) or "Spaceship" (and draw a spaceship as you play). Draw lines for each letter of your secret word, and have students guess the letters, one by one. If they guess a letter that isn't in the word, add a part to your snowman or spaceship. The game ends If you finish drawing the snowman or spaceship first. The student who guesses the word gets to write the next word.
Do you have more fun activities that have been successful in engaging your class remotely? Tweet them and tag us @savvaslearning so we can share them!
Note: Fresh Ideas for Teaching blog contributors have been compensated for sharing personal teaching experiences on our blog. The views and opinions expressed in this blog are those of the authors and do not necessarily reflect the official policy or position of any other agency, organization, employer or company.