Select an Option below:
More Options:
4 Inspiring STEM Fair Talks To Use In Your Classroom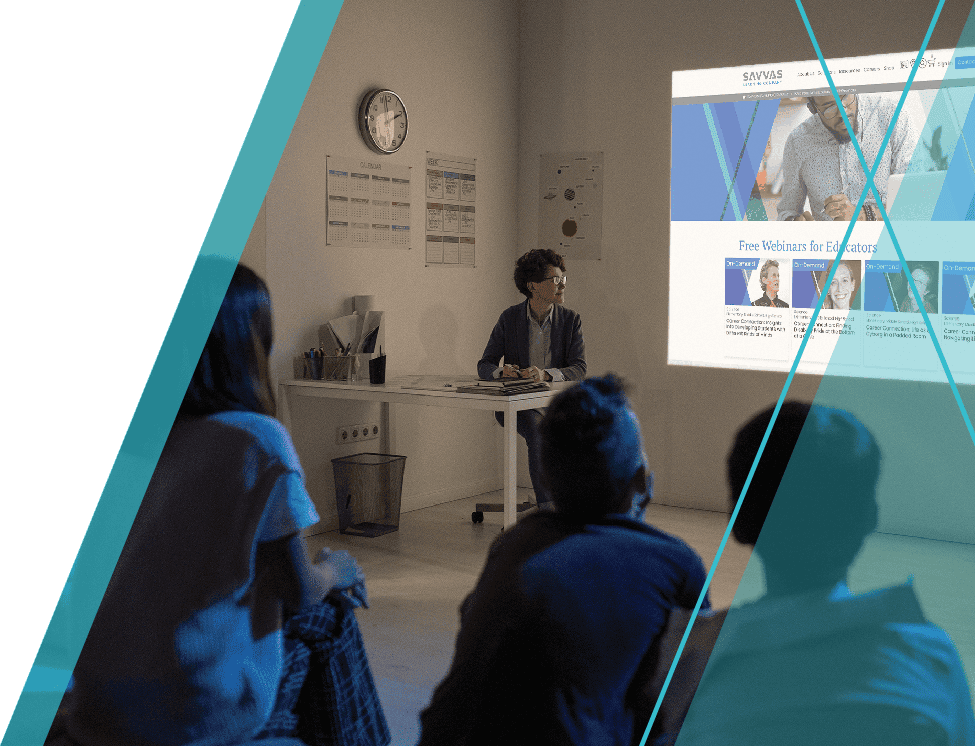 This past week I was honored to host a special Virtual STEM Fair event Virtual STEM Fair event celebrating International Day of Persons with Disabilities. We had an incredible line-up of inspiring speakers, each sharing their personal story of how they focused their passion into creating a rewarding STEM career. Educators can use these free on-demand talks in their classrooms to engage their students by having them discover how some unique professionals have been able to make tremendous contributions to the world of STEM. Students will discover that not every disability is physically apparent and that anyone can achieve success if they approach their challenges with a positive attitude.
Career Connection: Insights into Developing Students with Different Kinds of Minds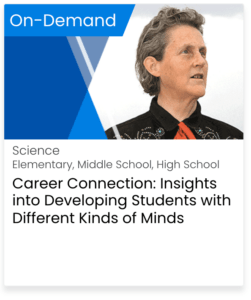 Dr. Grandin discusses how object visualizers, visual-spatial thinkers, and verbal thinkers have different skills. The visual thinkers who think in pictures are good at art and mechanics and the spatial thinkers are often talented in math, music, and computer programming. The verbal thinkers think in words. On many projects, the different kinds of thinkers have complementary skills. One example is the iPhone. Steve Jobs was an artist and he designed the easy-to-use interface, but the math minds had to make it work.
Career Connection: Finding Disability Pride at the Bottom of a Cave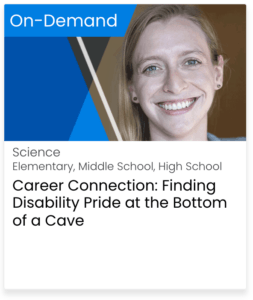 Gabi Serrato Marks delves into how Geoscience research can involve a lot of adventure and excitement, from going into caves to working with chemicals in a lab. But there are also some particularly tricky barriers for disabled scientists. In this session I talk about my physical disability and diagnosis process, how I was able to continue in STEM, and what it means to be proud of being disabled.
Career Connection: The Art of Navigating Life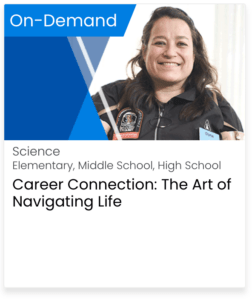 Even though Dana Bolles has experienced difficulties along the way, she has discovered some key take-aways that have helped her navigate through them. She has not let her own personal diversabilities stand in her way. Listen to her tips for success even if you are faced with challenges due to your own diversabilities.
Career Connection: Life as a Cyborg in a Padded Room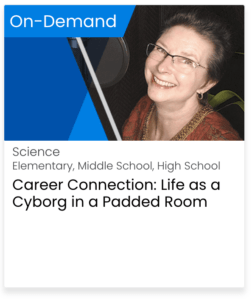 Jacquelyn Graham is, quite literally, STEM walking. She has been a part-time voice actor for most of her life while working in the Real Estate/Mortgage/Financial industries. When continuing health issues impacted her to the point where she was no longer able to work a regular 9-5 job, her transformation into a cyborg made her life-long dream of becoming a professional voice actor come true. Her home studio is her door to an exciting world populated with witches, goddesses, the old, the young, and poetry brought to life. Her life story has inspired people all over the world and she welcomes you to accompany her for a brief tour of her magical padded room.
About the Author: Michael Comer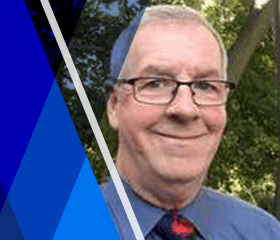 Michael Comer, currently the Director of Science Marketing at Savvas Learning, began his teaching career as a middle school science teacher in Dobbs Ferry, NY. His expertise is in providing rich and meaningful classroom experiences linking the facets of inquiry teaching with hands-on learning. He has presented internationally, training science teachers in STEM educational practices from the Middle East to the Far East, including a two-year Professional Development series for Master Science Teachers in Bangkok, Thailand for the Institute for the Promotion of Science and Technology.
View Michael's Free Session On-Demand – Thinking Outside the Box>
Michael has authored four books-Developing Visual Literacy in Science K-8, STEM Lesson Essentials and STEM Lesson Guideposts, and STEM Teaching and Learning in the K-2 Classroom.
Note: Fresh Ideas for Teaching blog contributors have been compensated for sharing personal teaching experiences on our blog. The views and opinions expressed in this blog are those of the authors and do not necessarily reflect the official policy or position of any other agency, organization, employer or company.