Select an Option below:
More Options:
Environmental Literacy: A Lot More than the 3 Rs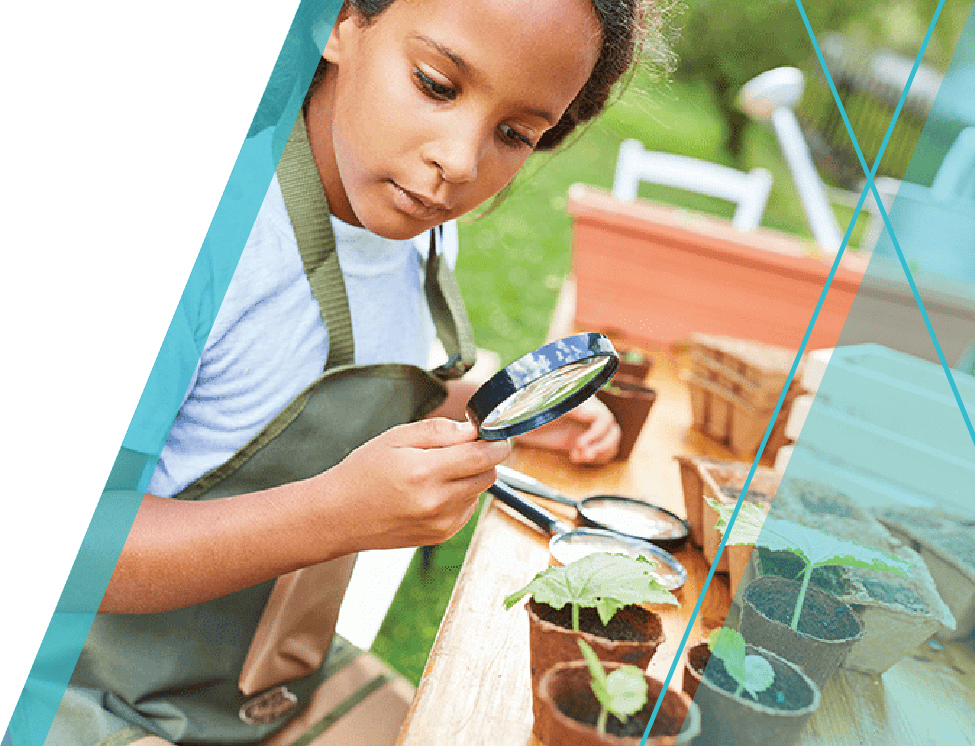 I remember my first year in the classroom as if it were yesterday. As a bright-eyed recent grad, I was excited to engage my students and have them experience the world around them. My first task was teaching Earth Day, where we would focus on the 3 Rs of Reduce, Reuse, and Recycle. Yes, you heard that right, and, yes, I am that old… However, in the early 2000s, this was really the only time we learned about the environment and how it plays a role in our lives (imagine that)! Fast forward a "few" years and gray hairs later, tremendous efforts have been made to support opportunities for the development of environmentally literate students and citizens. With that comes a much more thoughtful and comprehensive approach than the one I first taught.
What is Environmental Literacy and Why is It Important?
Environmental literacy is an individual's understanding of how our local environments and the world at large are affected by the way we obtain resources. It is important for students to realize that our resources are depletable and our efforts to obtain those resources affect our environment on a global scale. Understanding the natural environment and the impact human activity has on it is essential to making informed decisions that affect the environment and human health now and in the future.
With that being said, how do we provide students with the opportunity to learn about the world in which they live and inspire them to develop a sense of personal and collective responsibility?
Fortunately, many states have developed Environmental Literacy Plans to provide a framework for school systems to expand and improve environmental education programs. For example, California's Environmental Principles and Concepts standards (EP&Cs) were created with an eye toward engaging students in the processes of understanding and addressing climate change, pollution, and other threats to environmental stability. The EP&Cs complement the Next Generation Science Standards for California Public Schools (CA-NGSS), giving teachers additional guidance for nurturing environmentally literate young people. Beginning as early as Kindergarten, it is important for students to understand the world in which they live and their place in it. Students need to have opportunities to learn in the classroom and beyond its walls. So how can we address these principles with or without a state framework like the one in California?
One tool that can be used with or without a state framework is the Environmental Literacy Ladder created by the
Campaign for Environmental Literacy
. Within this model, five essential components of environmental literacy are outlined: Awareness, Knowledge, Attitudes, Skills, and Action. This model is "designed as a loose hierarchy from the simple to the more complex, each building on the step below. However, as with many models, the steps overlap in real life. Most important to appreciate is that environmental literacy cannot be achieved without all steps of the ladder; achieving any one step alone is inadequate and will not result in literacy."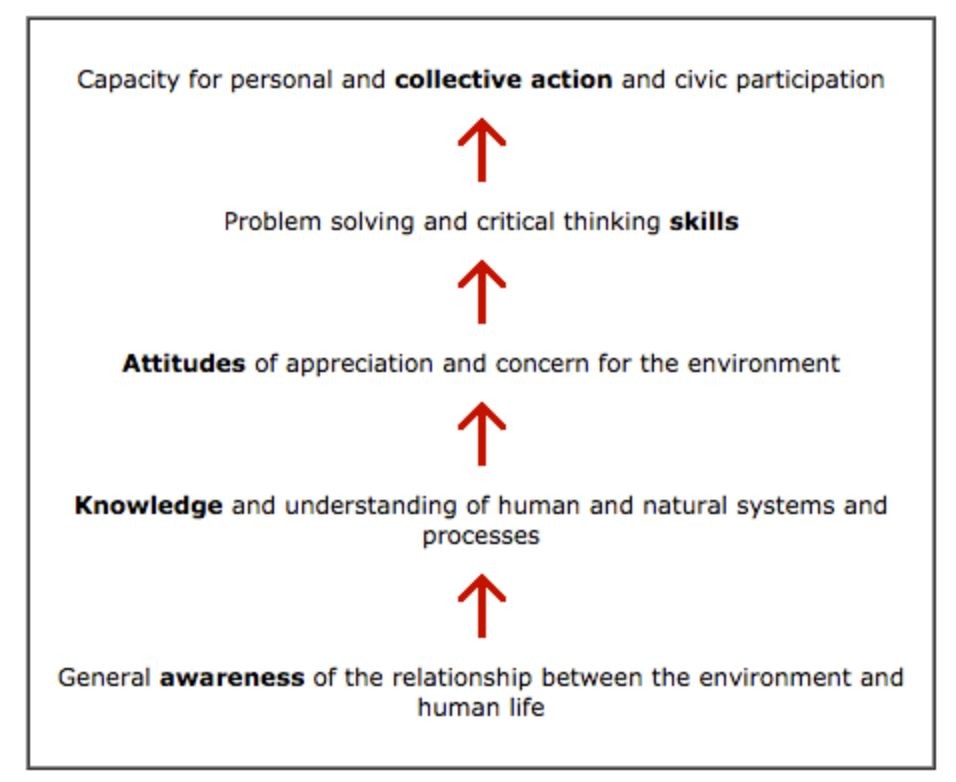 How does this translate, and how can we as educators put this plan into action within our classrooms? Below are several ways to engage learners and promote Environmental Literacy within your classroom (even virtually):
As you start to apply these practices into your classroom, it is important to remember that any opportunity to immerse students in their world through observation and inquiry will help them gain a sense of personal and collective responsibility. Looking back, maybe that first Earth Day wasn't so far off – it just needs to be done more than once a year.
Note: Fresh Ideas for Teaching blog contributors have been compensated for sharing personal teaching experiences on our blog. The views and opinions expressed in this blog are those of the authors and do not necessarily reflect the official policy or position of any other agency, organization, employer or company.