Select an Option below:
More Options:
The Digital Divide's Impact on Remote Learners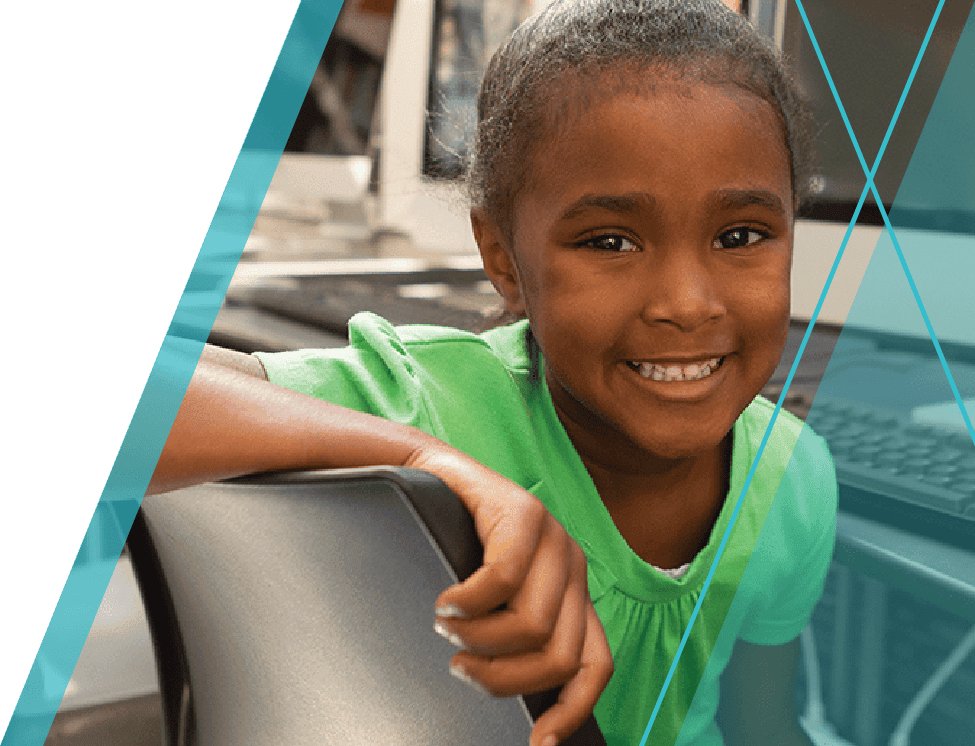 Imagine the impact if broadband was considered a public utility instead of a luxury. Ryan Johnson blogs about the digital divide's impact on remote learners.There's a quote that says, "I once complained that I had no shoes until I met a man who had no feet." Similarly, I recently complained to my high-speed internet provider who began billing me an extra $10 per month for each 10MB of data over our monthly use-limit. Surely, with a household of three, all working and attending classes from home, we deserved a break. Where was the sympathy?

Then I read an article about two little girls sitting outside a fast food chain in a parking lot just to use Wi-Fi to complete their online assignments. My heart sank and my eyes watered seeing the images. Even before the pandemic, I was a strong proponent for online learning. In fact, working in EdTech, we work with some of the largest school districts in the country providing online learning resources, but rarely have I taken the time to think about how many students in these districts may lack basic access to a PC or home internet.
Lack of High-Speed Internet
While the digital divide in the wealthiest country on planet earth has improved, in a recent article written by Monica R. Anderson and Brooke Auxier at the Pew Research Center, they noted that "15% of U.S. households with school-age children do not have a high-speed internet connection at home." Even more disturbing, "one-in-five teens ages 13 to 17 (17%) said they are often or sometimes unable to complete homework assignments because they do not have reliable access to a computer or internet connection. Black teens and those living in lower-income households were more likely to say they cannot complete homework assignments for this reason."
The Digital Divide
The "digital divide" is defined as "the economic, educational, and social inequalities between those who have computers and online access and those who do not" and it's been a problem ever since home PCs and internet use became common. The most devastating aspect of the digital divide is how it broadens the already existing socio-economic divides in our country. The same Pew Research poll noted that "roughly one-in-five black teens (21%) said they use public Wi-Fi to do schoolwork due to a lack of home internet connection, compared with 11% of white teens and 9% of Hispanic teens." The pandemic has undoubtedly exposed how much more work we all must do to close many of the inequalities across America.
The Impact
Imagine, for a second, not being able to do research, watch a helpful YouTube video explaining a complicated concept in an easier way, or even being able to submit your homework assignment because you don't have internet access at home. What many take for granted is that most broadband service providers require a credit check just to get service. You're then hit with hefty deposit fees if your credit isn't up to par. When you have to decide between rent, groceries, and utility bills, guess which one becomes a luxury you just can't afford? Imagine the impact if broadband was considered a public utility instead of a luxury. Classifying broadband as a public utility would arguably make networks cheaper, faster, and more transparent in their pricing in terms of who gets high-speed service, in what locations, at what price and what content those connections carry. In order to regulate Internet Services Providers (ISPs) as public utilities, the Federal Trade Commission (FTC) needs to reclassify broadband as a telecommunications service. Title II of the Communications Act gives the FTC broad power to regulate telecom providers as utilities or "common carriers." This was a reform the Obama administration pushed for back in 2014 under Net Neutrality efforts.

We tend to take things for granted that don't personally affect us, and I know because I have experienced it first-hand. The biggest thing we can give the future leaders of our country is a chance. If you would like to actively be a part of the solution, please consider supporting non-profit organizations like the National Digital Inclusion Alliance (NDIA), Schools, Health and Libraries Broadband Coalition (SHLB), Mobile Citizen, and Voqal all dedicated to eradicating the digital divide.
Note: Fresh Ideas for Teaching blog contributors have been compensated for sharing personal teaching experiences on our blog. The views and opinions expressed in this blog are those of the authors and do not necessarily reflect the official policy or position of any other agency, organization, employer or company.