Select an Option below:
More Options:
Why You Should Use Music in the Classroom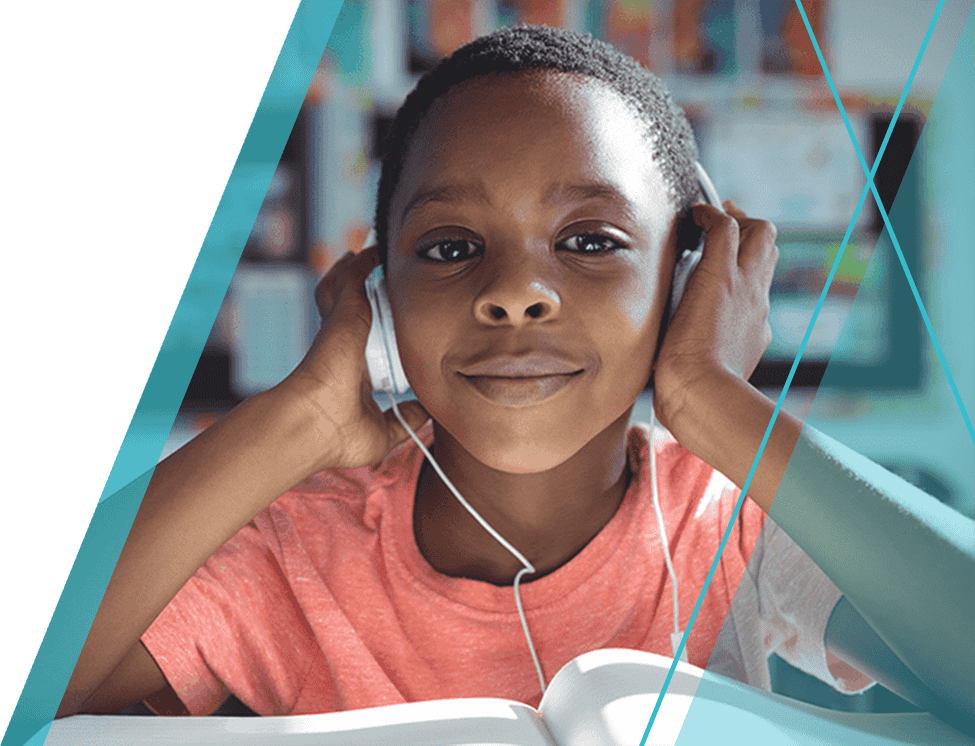 I have used music in my classroom since I started teaching and always knew music was important, but it wasn't until a close family member suffered a debilitating stroke that I got to see the power of music firsthand. After the stroke, my relative lost all of her speech. So, imagine our surprise when we were all together at church after her stroke and heard her singing one of the hymns. It was a hymn she had been singing she was a little girl and not only was she clearly singing each of the words, but she was singing them in harmony! With tears streaming down our faces my family and I were in absolute awe in how the human brain works.
The reason why she can sing, but not speak is because music activates a different part of our brain than speech. Music has countless benefits for students and should not be isolated to just the music classroom. Here are some important reasons why you should be using music in your classroom:
Music aids in memory retention and retrieval of information:

Music lights up the brain like a Christmas tree. It stimulates multiple parts of the brain by activating the right & left sides of the brain, as well as the front & back of brain. The more lights on the tree the brighter your living room is. Our students' brains are the same way and I want to be using strategies, like music, that allow them to shine brightly and be successful in their learning!

Music motivates active participation in learning

: Music is a powerful tool for student engagement. While you may have a student or two that won't be eager to sing, most kids love music. When I see a student that isn't jumping into the songs we sing, I will later ask them what kind of music they like. During my first year of teaching, I had a student named Dan who said that the only music he'd sing to was rap music. Now, I'm not a rapper and honestly don't personally enjoy rap music, but you better believe that the next song I introduced was a Sequence of Events rap song and I'll never forget how Dan's face lit up and how he joined in when I taught it to the class!


Music incorporates movement and motions

: The goal of all instruction is student success, which is why music is another great way to incorporate kinesthetic learning. Using movement and motions along with music will help transfer information into students' long-term memories.

Music helps focus learning on key details and concepts

: Whenever I'm writing a new song for our classroom or having my students help me write a song it allows us to synthesize and summarize the essential information that we need to learn.

Music builds a positive classroom environment

: Last year my students and I wrote a good-morning song that we sung to each other at the start of every day! I only wish I had begun this sooner, because we couldn't help but smile after singing our morning song together. It was such a positive way to begin our day!

Music is FUN, exciting, and motivating!

And when learning is fun, students are more excited and motivated to learn!
About the author: Becca Foxwell is an energetic first grade teacher whose heart comes alive in the classroom! She is a TPT Teacher-Author, speaker and presenter, and 2016 Pennsylvania Teacher of the Year. Mrs. Foxwell is passionate about instilling a love of learning within the hearts of her students and believes that learning should be fun and engaging as we prepare our students for 21st century success! You can learn more about Mrs. Foxwell at: https://www.foxwellforest.com/ .
Note: Fresh Ideas for Teaching blog contributors have been compensated for sharing personal teaching experiences on our blog. The views and opinions expressed in this blog are those of the authors and do not necessarily reflect the official policy or position of any other agency, organization, employer or company.