NCCER Plumbing Level 1, 5th Edition
Introduce students to the tools and trade of plumbing. The Plumbing Level 1, published by Pearson, career and technical education program covers math, fittings, water distribution systems, and other aspects of the profession for those following a career path in construction.
Highly visual design with numerous new illustrations
New QR codes link to interesting videos related to each topic
New videos to highlight careers, equipment, and more
New dynamic presentations for an engaging online review of content
Powerful NCCERconnect online course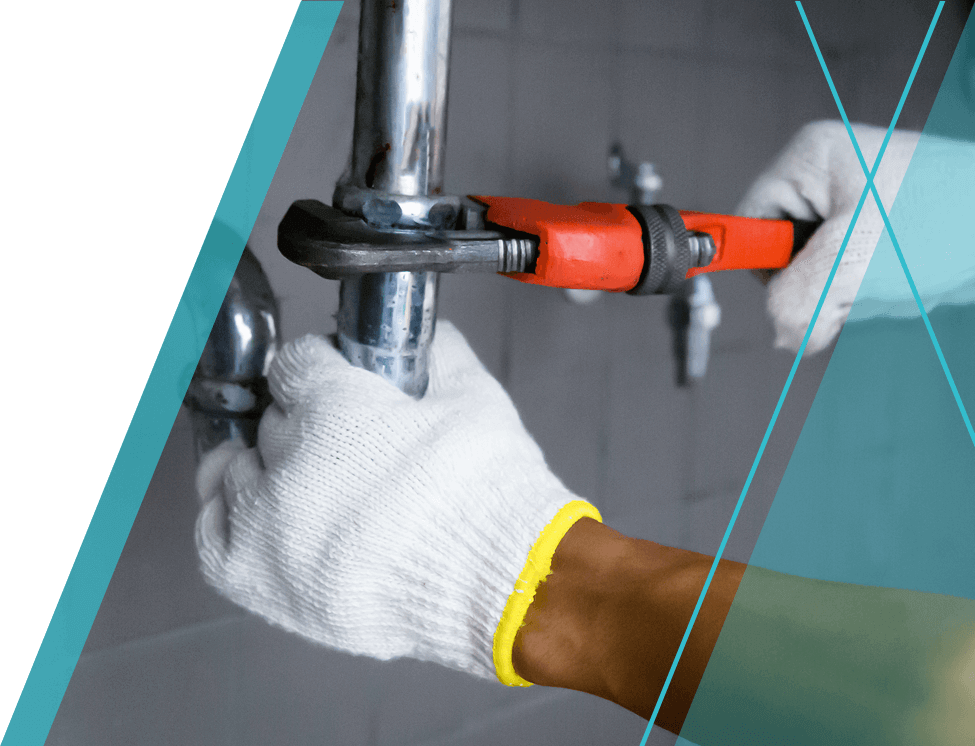 Introductory Plumbing CTE Program with Digital Integration
The perfect resource for construction students interested in pursuing a career in plumbing or associated plumbing trades.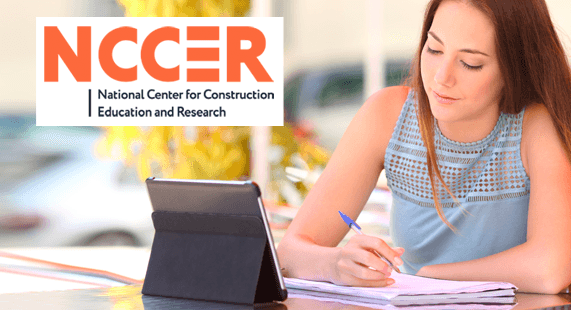 Industry Recognized Authorship
Plumbing Level 1 is authored by the National Center for Construction Education & Research (NCCER®), a non-profit education foundation created by the construction industry to develop standardized curriculum and credentialing.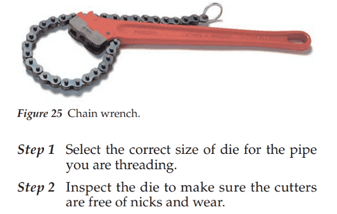 Easy-to-Follow Instruction
Plumbing Level 1 unpacks technical procedures into manageable steps. The clear language and mechanical illustrations help students to develop the skills they need to apply the trade.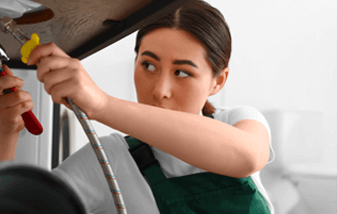 Prepare Students for Certification
The curriculum for Plumbing Level 1 was developed to prepare students for the NCCER Plumbing Certification exam. We worked with the industry so the skills gained in the class could apply anywhere.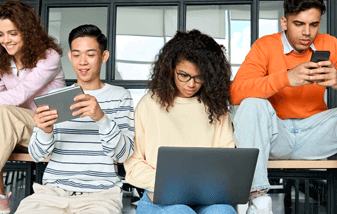 Online Learning Capabilities
With NCCERconnect, students can access eTexts and other dynamic resources through the online platform, and teachers can save time with preloaded content and auto-grading assignments.
Plumbing CTE Teaching Solutions
Clear Objectives
Each section lays out up front what students need to know by the end.

Courses are also structured to provide opportunities at the end to practice what they learned.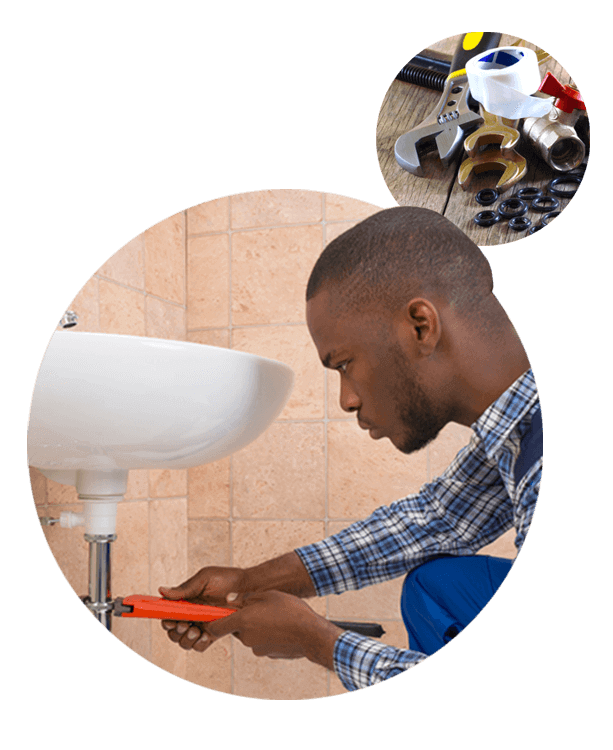 Trade Terms
Help trainees build a foundational vocabulary

Definitions provided throughout modules and sections

Glossary of terms at the back of the book gathers every trade term together for easy reference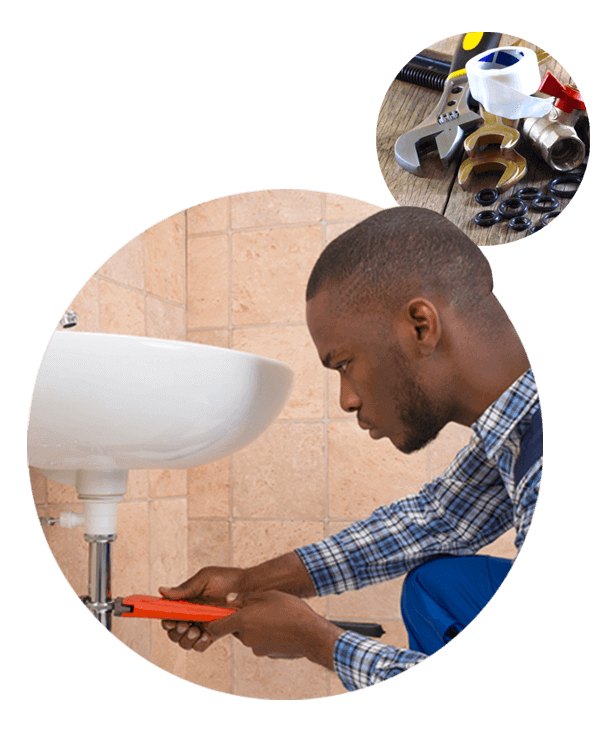 Performance Tasks
Give students an opportunity to immediately apply their plumbing knowledge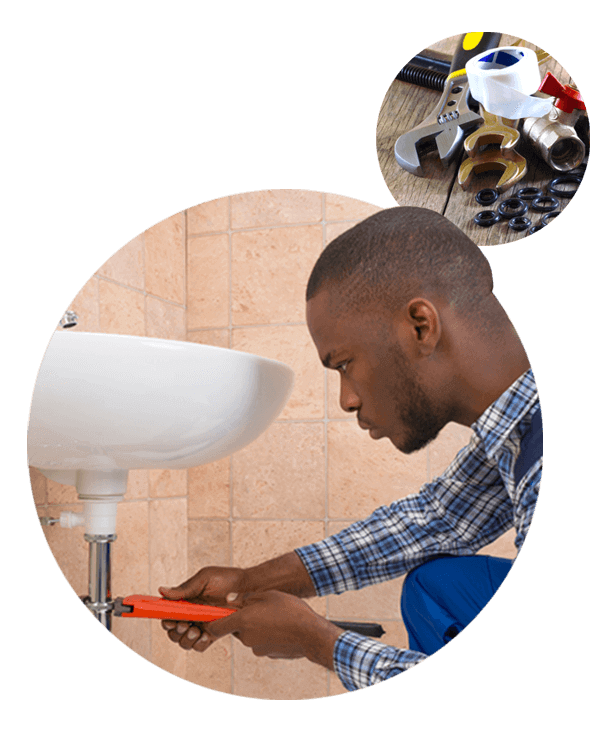 Numerous New Videos
Spotlights on career opportunities in the plumbing field

Demonstrations of proper equipment usage

Additional topics covered to supplement the book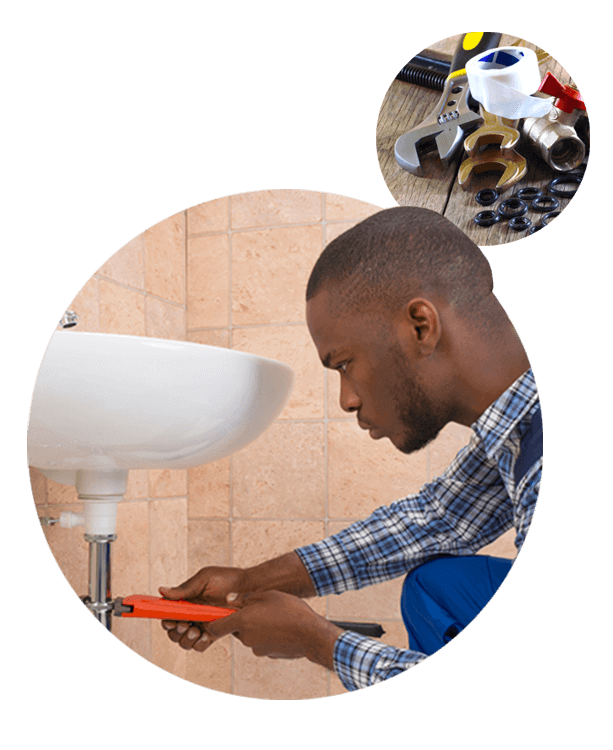 Going Green Features
Insightful information on how to preserve the environment

Coverage of good choices to make regarding the health of the planet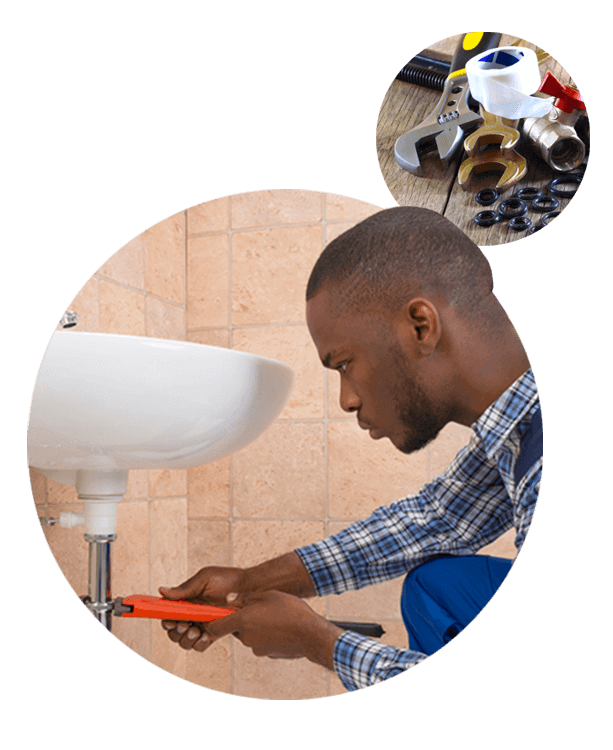 Did You Know Features
Introduces historical and interesting facts about the craft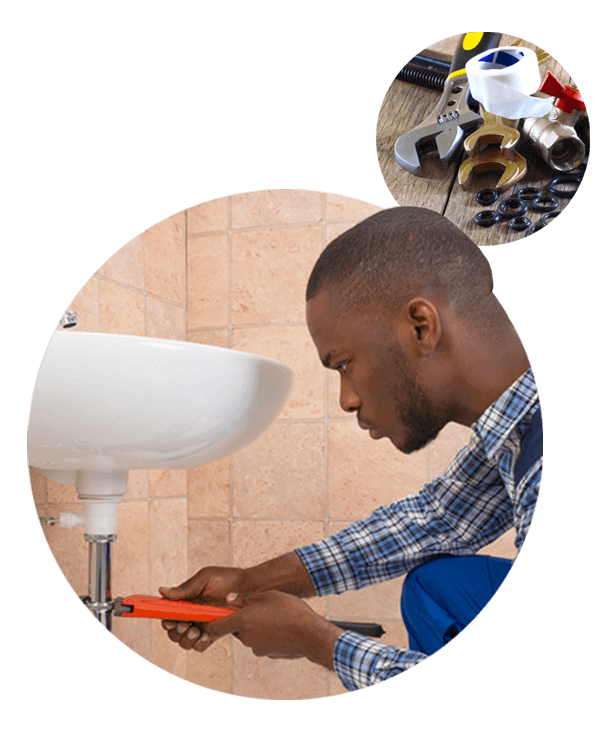 Learn more about the industry recognized authorship team, the National Center for Construction Education and Research (NCCER®)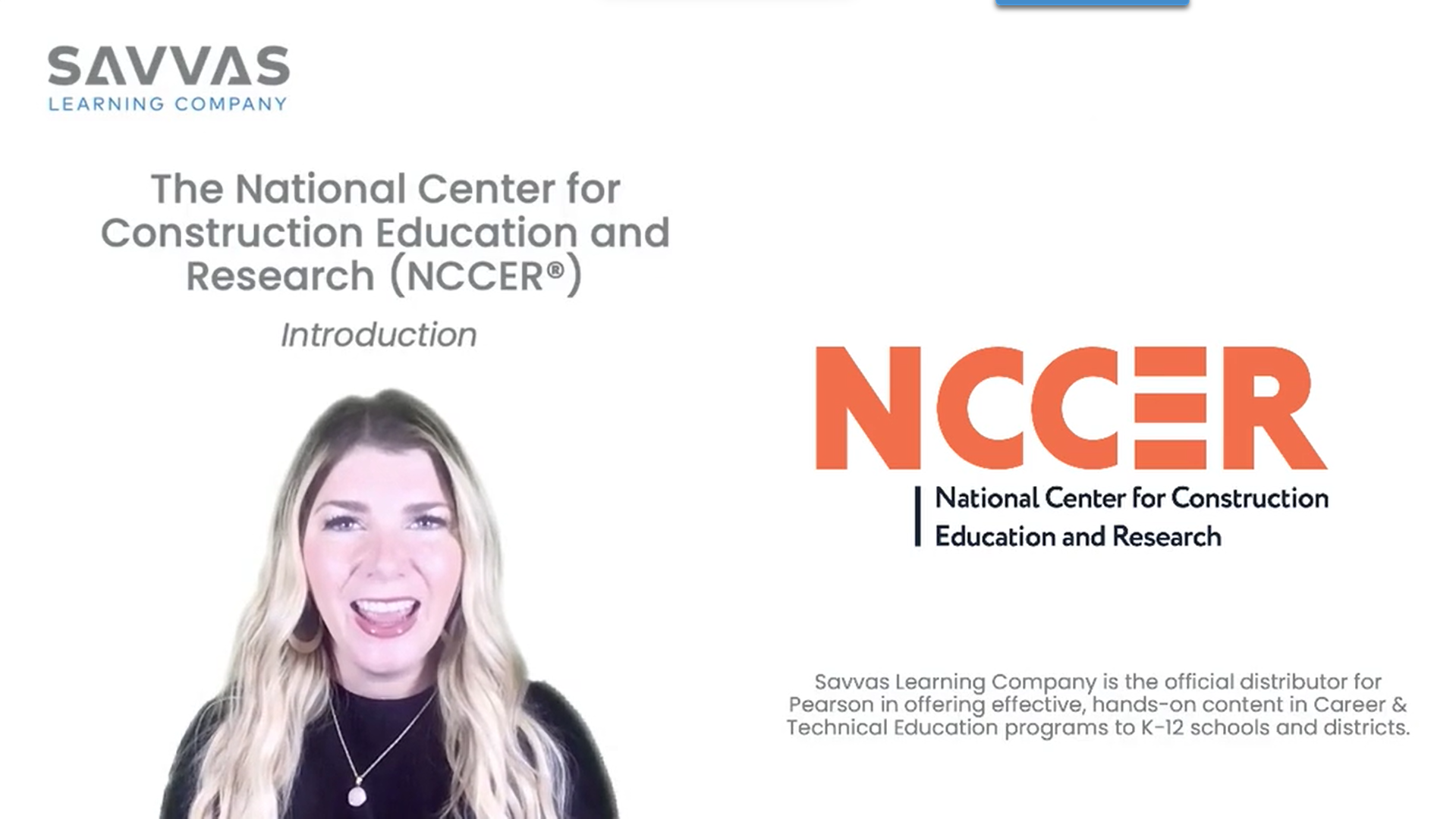 NCCER Overview
Learn more about the organization we partner with and the resources they provide to create a rich curriculum.
Online Platform for your Plumbing Career Technology Curriculum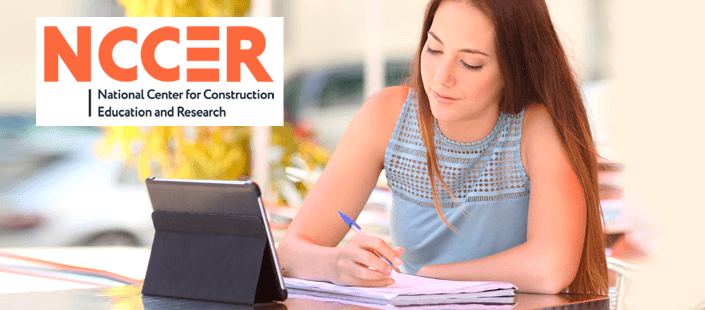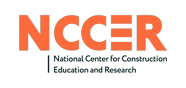 NCCERconnect prepares students for work as craft professionals by enhancing learning with a range of visual, auditory, and interactive elements. Ideal for blended, virtual, or traditional classroom environments, it's perfect for your craft training course. Teachers can deliver instruction using pre-loaded content and course management tools, streamline training, and track results through the online gradebook.
Additional Plumbing Level 1 Resources
Downloadable Teacher Resources

PowerPoint® Presentations

Performance Profile Sheets
Downloadable Teacher Resources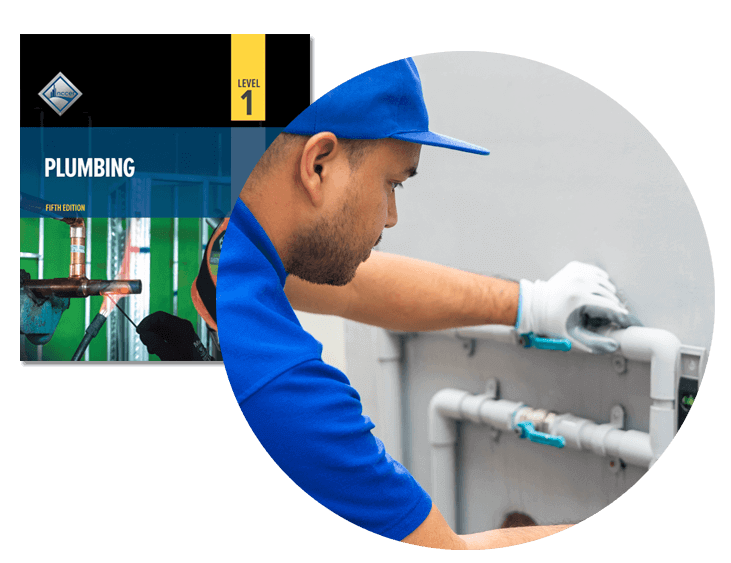 Lesson Plans
Precreated lesson plans for each module provide the teacher with key instructional support including objectives, teaching time, prerequisites, safety considerations, materials checklists, and more!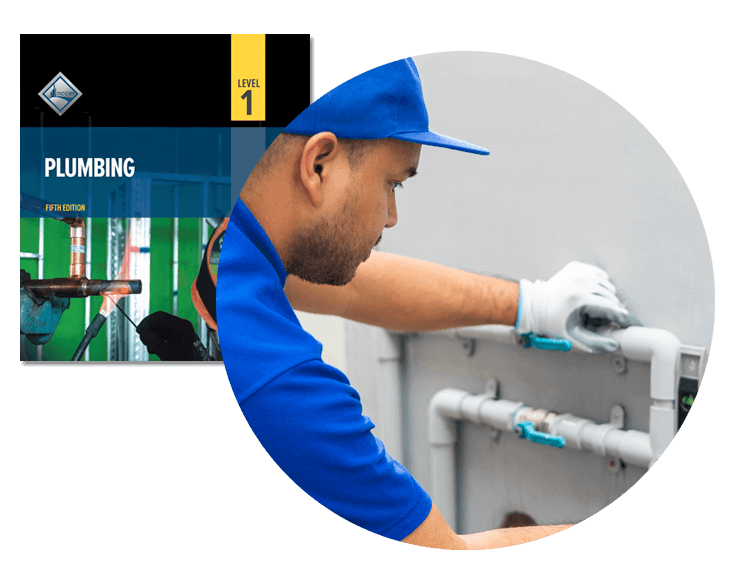 PowerPoint® Presentations
Pre-made presentations for each module are available so teachers can easily use them during an in-person lecture or an online class.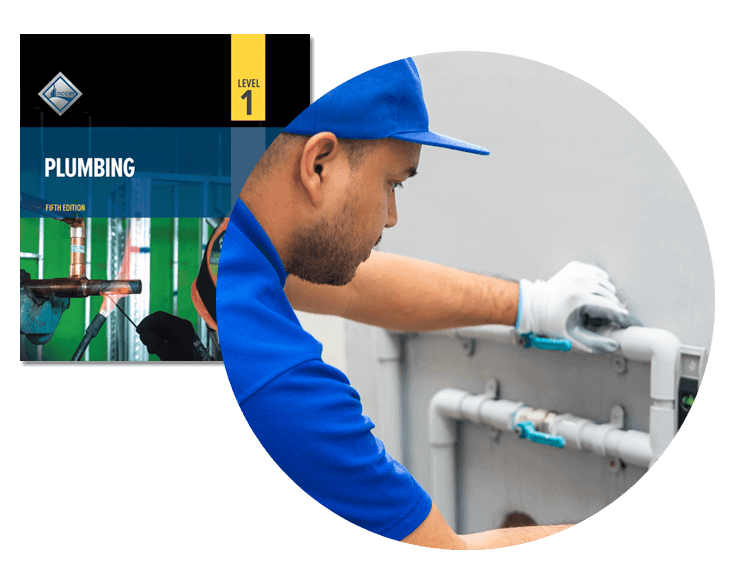 Printable Exams
Module exams are provided in PDF format to easily print and administer. An answer key is included.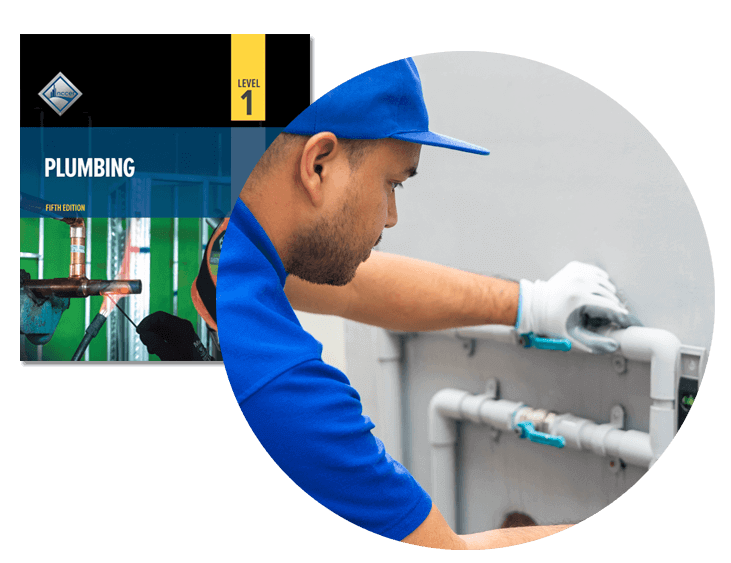 Performance Profile Sheets
These evaluation sheets provide a space to record ratings for student performance on tasks specific to the module.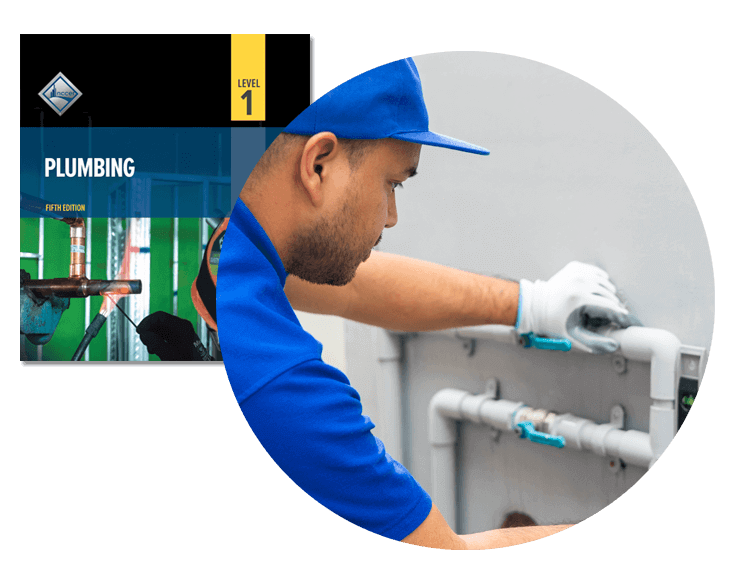 Frequently asked questions about Plumbing Level 1
What topics are included in the Table of Contents?

Module 02101 Introduction to the Plumbing Professions

1.0.0 The Plumbing Profession
2.0.0 Responsibilities of a Plumbing Professional

Module 02102 Plumbing Safety

1.0.0 Causes and Impacts of Accidents
2.0.0 Preventing Accidents
3.0.0 Safety Precautions for Using Tools
4.0.0 Safety Precautions for Specific Work Areas

Module 02103 Tools of the Plumbing Trade

1.0.0 Hand Tools Used in Plumbing
2.0.0 Power Tools

Module 02104 Introduction to Plumbing Math

1.0.0 Basic Mathematical Calculations
2.0.0 Measuring Pipe.

Module 02105 Introduction to Plumbing Drawings

1.0.0 Reading Drawings
2.0.0 Types of Drawings

Module 02106 Plastic Pipe and Fittings

1.0.0 Plastic Pipe and Fittings
3.0.0 Plastic Pipe Installation, Protection, and Testing

Module 02107 Copper Tube and Fittings

1.0.0 Types of Copper Tube and Fittings
2.0.0 Measuring, Cutting, and Bending
3.0.0 Installing and Testing Copper Tube

Module 02108 Cast Iron Pipe and Fittings

1.0.0 Cast Iron Pipe
2.0.0 Measuring, Cutting, and Joining
3.0.0 Supporting, Installing, and Testing Pipe

Module 02109 Steel Pipe and Fittings

1.0.0 Steel Pipe
2.0.0 Measuring, Cutting, and Joining Steel Pipe
3.0.0 Pipe Installation and Support

Module 02110 Introduction to Plumbing Fixtures

1.0.0 Plumbing Fixtures
2.0.0 Faucets

Module 02111 Introduction to Drain, Waste, and Vent (DWV) Systems

1.0.0 Drain, Waste, and Vent System Overview
2.0.0 DWV Traps
3.0.0 DWV Fittings
4.0.0 DWV Construction and Sewer Connections

Module 02112 Introduction to Water Distribution Systems

1.0.0 Types of Distribution Systems
2.0.0 Water Distribution System Components
3.0.0 Building Water Distribution

Appendices

Glossary

What grade levels is this text appropriate for?

What types of courses is this text best suited for?

This program is designed for Introductory Plumbing courses.

The National Center for Construction Education and Research (NCCER) was founded in 1996 with the goal of developing a safe and productive workforce with standardized training and credentialing. With over 40 craft and maintenance areas and 6,000+ Training locations, NCCER is the leader in building the next generation of industry professionals.

Does the course align to any industry certifications?

Plumbing Level 1 meets the standards for the NCCER Plumbing Certification.

What Student Resources are available?

Available student resources include the Hardcover Trainee Guide and NCCERconnect Student Access.

What Teacher Resources are available?

Available Teacher Resources include: NCCERconnect Teacher Access, Lesson Plans, PowerPoint® Presentations, Printable Exams, and Performance Profile Sheets.

What are the digital license options?

Student digital access to NCCERconnect can be bundled with the Trainee Guide or purchased separately for 1 year.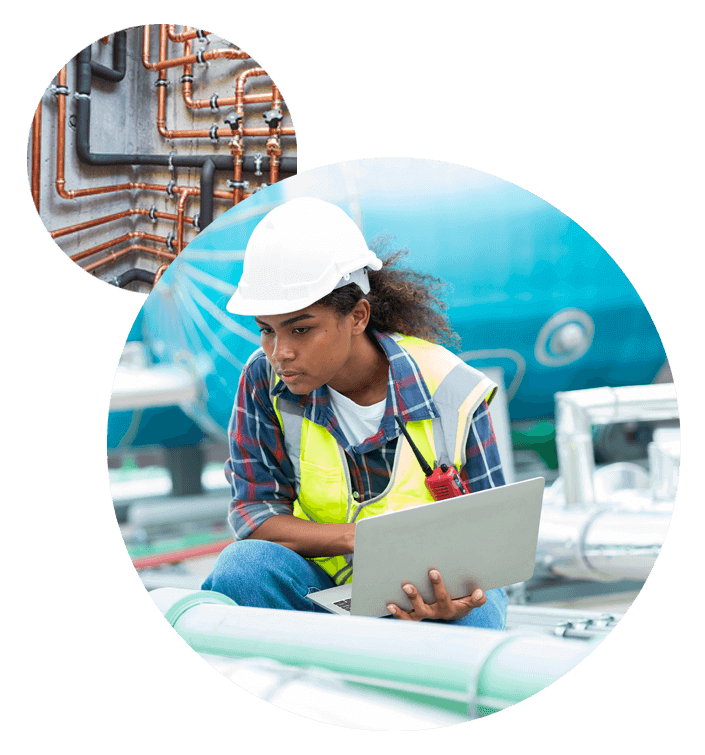 PEARSON, MYLAB, REVEL, Pearson Logo are trademarks owned and/or registered by Pearson plc and/or its affiliates. All other third party marks associated with these products are the property of their respective owners. Copyright in the works referenced herein is owned by Pearson Education, Inc. Pearson Education has control over the editorial content in these instructional materials.