Adobe Illustrator® Classroom in a Book (2023 Release)
Adobe Illustrator® Classroom in a Book , published by Pearson, shows students how to create vector-based artwork for web and print. Lessons cover shapes, paths, drawing tools, and a range of collateral built on modern graphics.
Official training series for Adobe products
Flexible learning format
Insightful content from industry experts
Calls out enhancements in the most recent Illustrator release
Adobe Certified Professional exam prep
Newly updated for 2023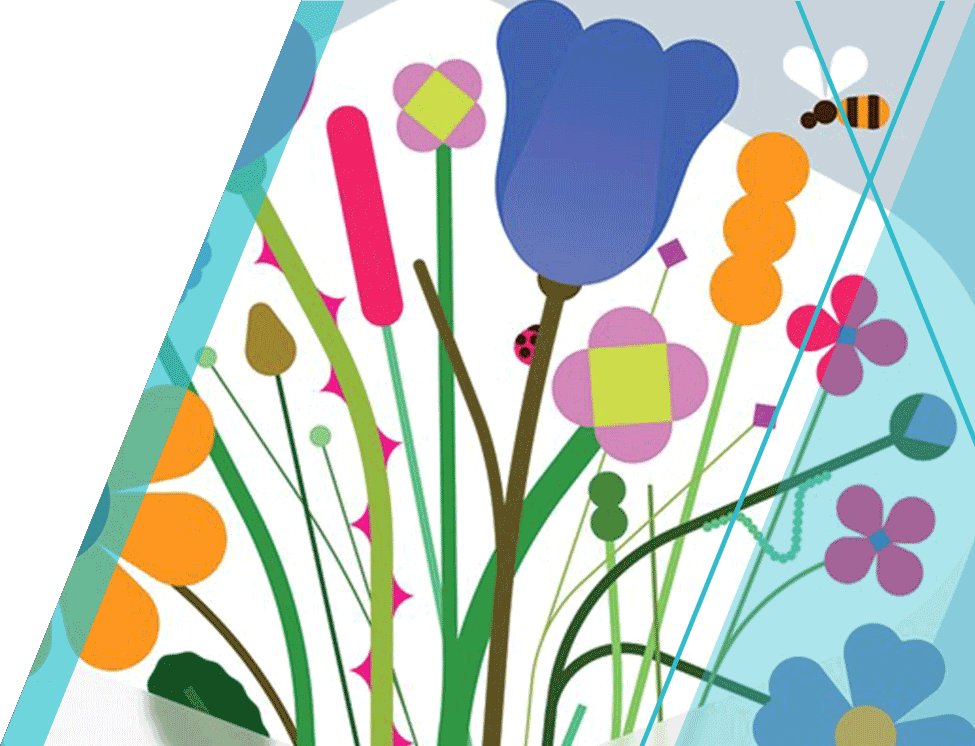 Adobe Illustrator CTE Program
Learn to create logos, flyers, and other collateral in Adobe Illustrator through an easy-to-follow CTE program.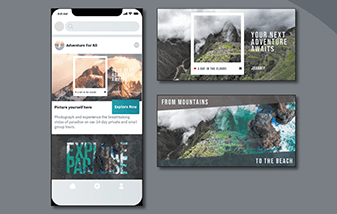 Practical Assignments
The activities and assessments mimic actual tasks designers encounter, from laying out a postcard to creating artwork for a t-shirt.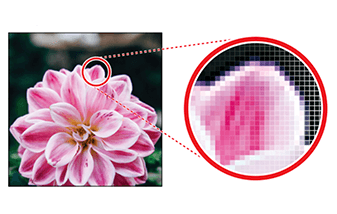 Step by Step Instructions
Each lesson provides students with step-by-step instructions for creating a specific project as well as opportunities for creative exploration and experimentation.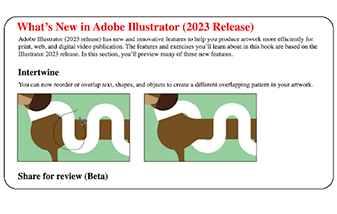 Up-to-Date Illustrator Coverage
Our program was developed with input from Adobe's product experts. They checked to ensure the textbook aligned with the most recent version of Illustrator, including the tips and callouts.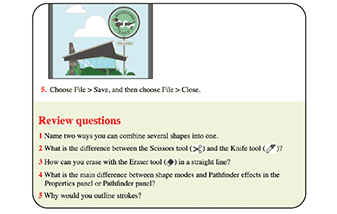 Built-In Assessments
Every lesson ends with a review section that allows teachers to gauge their students' progress. From there, they can make adjustments to the curriculum so everyone remains caught up.
Adobe Illustrator Teaching Solutions
Instructional Videos
Created to follow the text and illustrate key functions

Video-only content marked with a video icon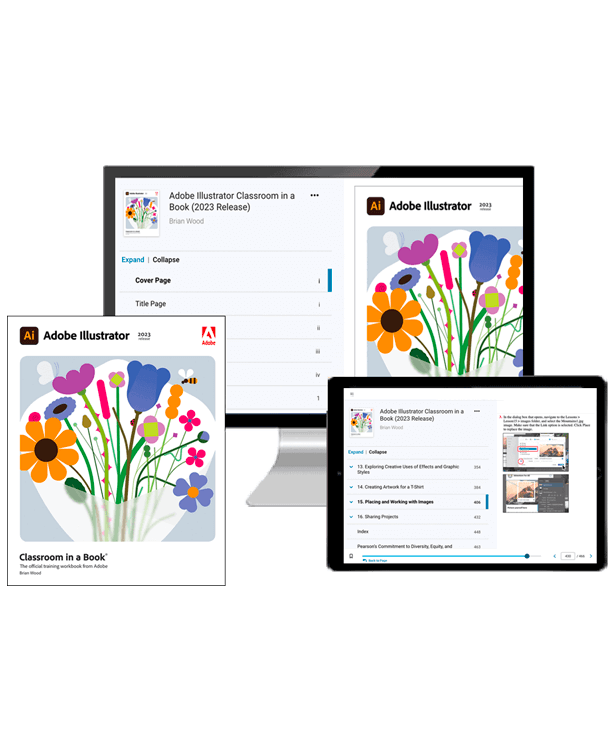 Complete eText
Accessible through any device with an internet connection

Allows for flexible independent study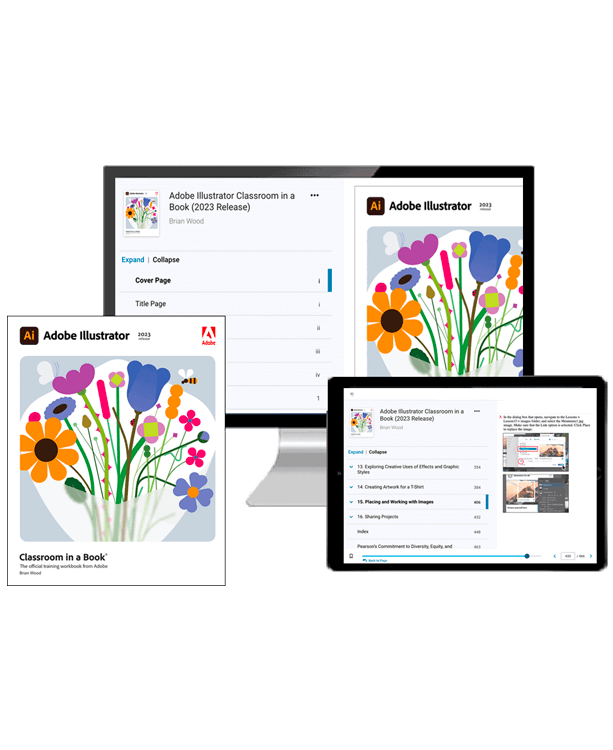 Interactive eText Overview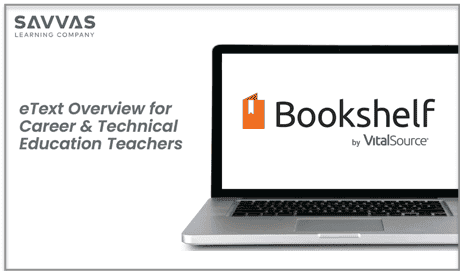 Tour the engaging features of the Bookshelf by VitalSource® Student eText.
Interactive eText for your Adobe Illustrator Program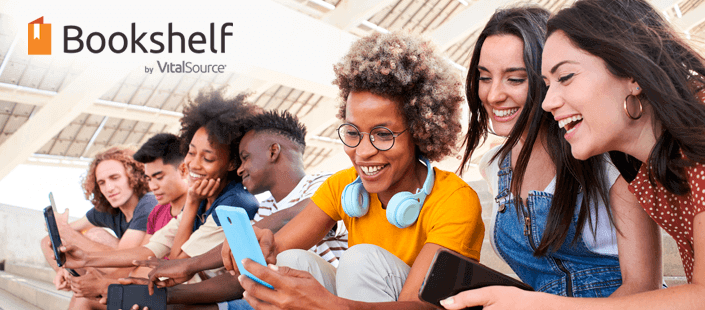 The Bookshelf by VitalSource® eText platform features include search and navigation, bookmarking, note taking, creating personalized study tools and more. Students can access content anytime, anywhere, including 100% offline access.
Instructor Notes
The downloadable Instructor Notes include support for each lesson with teaching guidance and additional questions to check for understanding.
Download Teacher Resources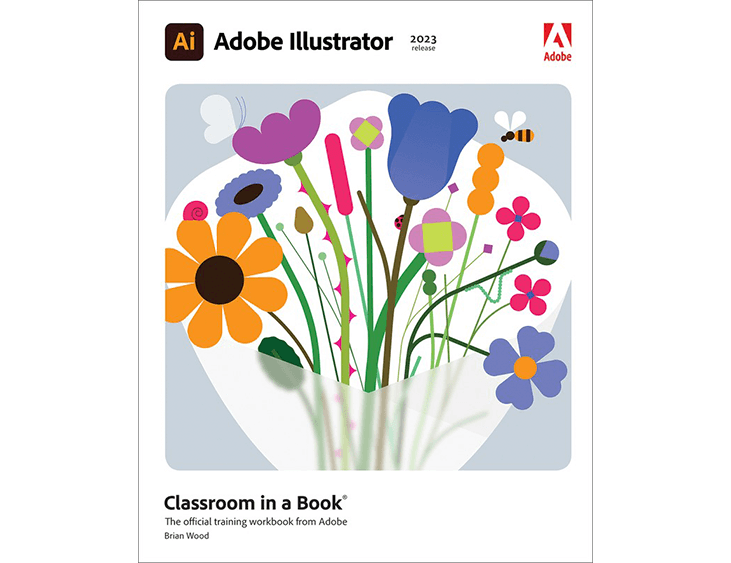 Frequently asked questions about Adobe Illustrator Classroom in a Book
What topics are covered in the table of contents?

Getting Started

What's New in Adobe® Illustrator® (2023 Release)

A Quick Tour of Adobe Illustrator (2023 Release)

Getting to Know the Work Area
Techniques for Selecting Artwork
Using Shapes to Create Artwork for A Postcard
Editing and Combining Shapes and Paths
Transforming Artwork
Using the Basic Drawing Tools
Drawing with The Pen Tool
Using Color to Enhance Artwork
Adding Type to A Project
Organizing Your Artwork with Layers
Gradients, Blends, And Patterns
Using Brushes to Create an Ad
Exploring Creative Uses of Effect and Graphic Styles
Creating Artwork for A T-Shirt
Placing and Working with Images
Sharing Projects

Index

What grade levels is this text appropriate for?

What types of courses is this text best suited for?

This program is designed for introductory arts and design courses.

Does the course align to any industry certifications?

This program prepares students for the Adobe Certified Professional (ACP) certification exam.

What are the digital license options?

The Student Edition can be purchased with 1 year access to the eText.

What Student Resources are available?

Available Student Resources include the print Student Edition and access to the eText on the Bookshelf by VitalSource® platform.

What Teacher Resources are available?

The downloadable Instructor Notes are available to support instructors with each lesson.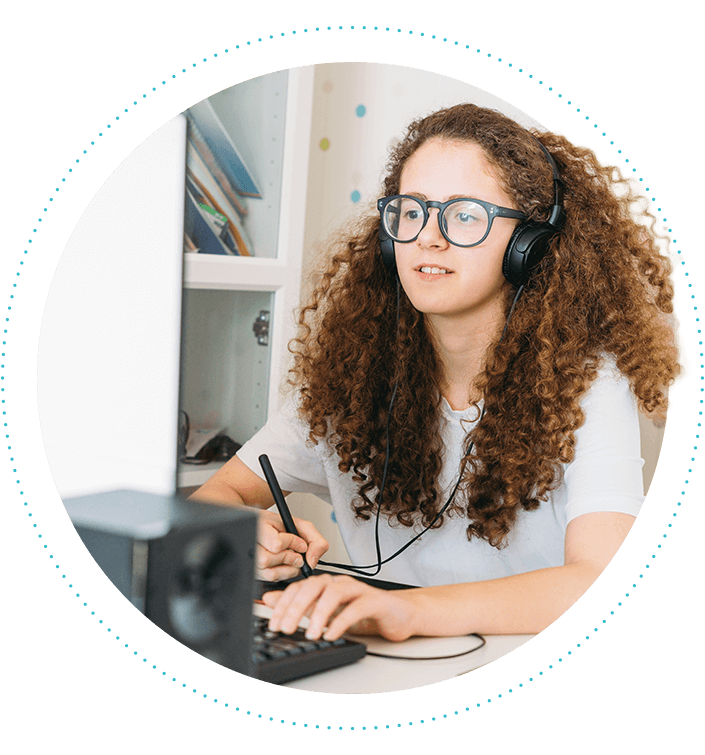 PEARSON, MYLAB, REVEL, Pearson Logo are trademarks owned and/or registered by Pearson plc and/or its affiliates. All other third party marks associated with these products are the property of their respective owners. Copyright in the works referenced herein is owned by Pearson Education, Inc. Pearson Education has control over the editorial content in these instructional materials.