Select an Option below:
More Options:
Pearson® K12 Learning Launches its New Brand, Introducing New Tradition of Innovation as Savvas Learning Company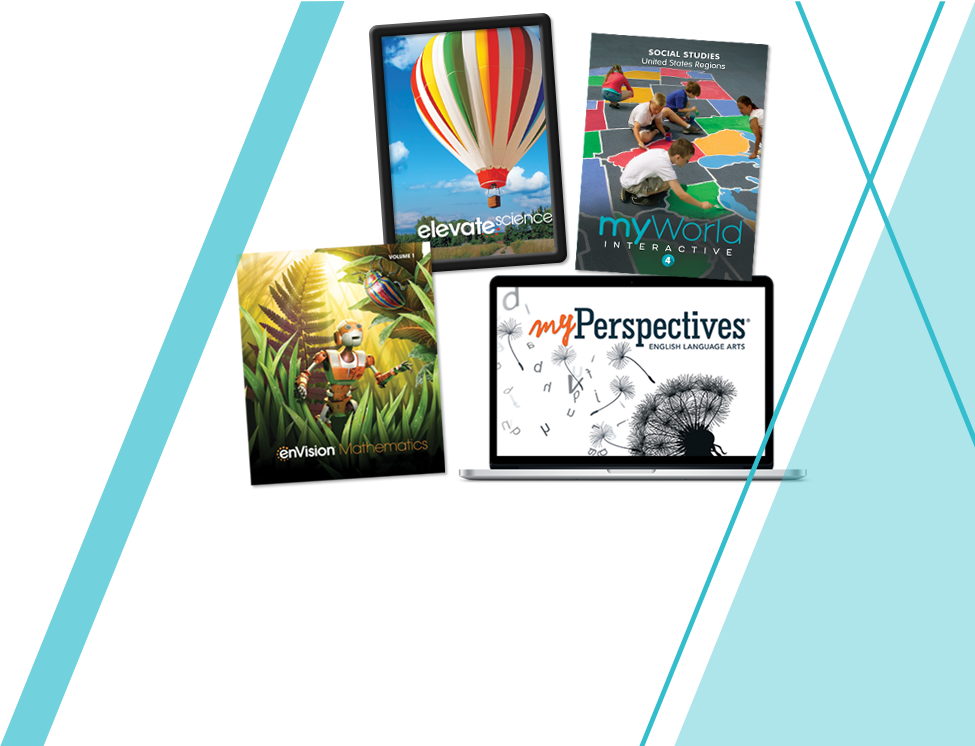 Pearson K12 Learning Launches its New Brand, Introducing New Tradition of Innovation as Savvas Learning Company
PARAMUS, N.J. — MAY 5, 2020 — Pearson K12 Learning, a global learning solutions provider, today formally unveiled its new brand name, Savvas Learning Company. The public launch marks a major step for Savvas in its transition to becoming an independent company.
"While our name may be changing, our commitment to our customers is as strong as ever. That is especially the case now when so many of the school districts we serve are turning to us for support with their remote teaching and learning needs," said Bethlam Forsa, CEO of Savvas Learning Company. "We have been there for them all along as Pearson K12 Learning and will continue to do so as Savvas. We will always remain the company that teachers and students count on and trust for the highest-quality learning solutions, delivered online, offline, anytime."
The public launch of the Savvas Learning Company name marks the final stages of a rebranding initiative that began last spring.
Savvas carries on a longstanding tradition of delivering the most engaging, innovative curriculum that has transformed the way students learn, accelerating their growth and improving their outcomes.
"Our company is built upon a more than 120-year history of innovation and leadership in K-12 education. We have Scott Foresman, publishers of the classic Dick and Jane readers, Prentice Hall, and Pearson in our DNA — a lineage of iconic brands that set the standards of excellence in educational resources," Forsa said. "Now, a new tradition of innovation begins. Savvas is a next-generation learning solutions company that boldly embraces the intersections of new digital technologies, diverse classrooms, broad social trends, and new research-based teaching and learning practices that are transforming education as we know it."
Savvas will also continue to provide school systems throughout the country, and the world, all of the same great products, services, and professional development that give their learners the best opportunities to succeed.
With distance learning in demand now more than ever, Savvas will continue to provide the publishing industry's most powerful learning management system, Realize. The one-stop platform gives teachers the digital tools they need for remote teaching and learning, from digital access to their Pearson K12 Learning (now Savvas) content to the ability to customize instructions, upload content, and monitor student progress. As a Google for Education Partner, Realize is one of the first publisher platforms to offer educators and students smooth integration, support, and flexibility with Google Classroom.
Its groundbreaking products, which span all K-12 grade levels and disciplines and cover core curriculum, supplemental content and intervention programs, include such best-selling titles as enVision® Mathematics, myView Literacy©, myPerspectives™, Miller & Levine Biology© , Words Their Way Classroom, SuccessMaker®, and elevateScience™, as well as the ground-breaking Project Imagine history series that provides the most interactive digital learning experiences available on the market.
Developed by leading authors and educators, the award-winning programs delivered by Pearson, and now Savvas, leverage the power of data and advanced technology to provide immersive, personalized, and flexible content that connects teachers and students with real-world learning experiences, helping all learners discover their greatness.
"At Savvas, everything we do is guided by a deep empathy for learners and educators, and a drive to expand equity," Forsa said. "We believe that students should see themselves reflected in what they learn, in classrooms that are engaging, relevant and inclusive."
ABOUT SAVVAS LEARNING COMPANY
At Savvas, we believe learning should inspire. By combining new ideas, new ways of thinking, and new ways of interacting, we design next-generation learning solutions that help prepare students to become global citizens in a more interconnected, digital world. To learn more, visit Savvas Learning Company.