Select an Option below:
More Options:
Savvas Learning Company Introduces Experience Math, a New K-8 Student-Centered Program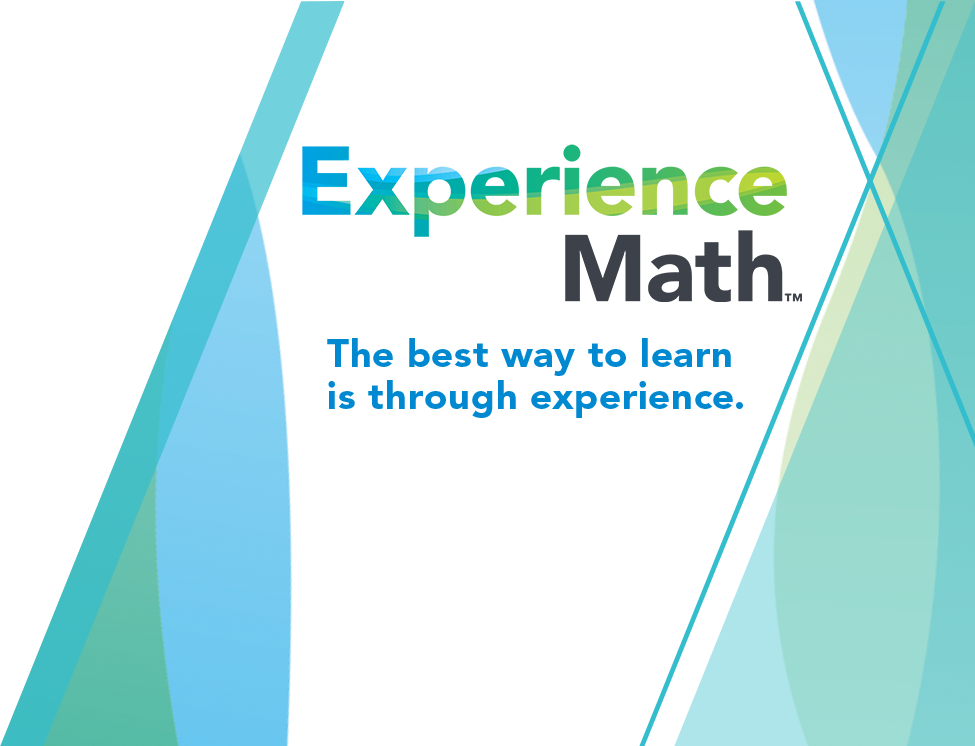 Savvas Learning Company Introduces Experience Math, a New K-8 Student-Centered Program
PARAMUS, NEW JERSEY — October 11, 2023 — Savvas Learning Company, a next-generation K-12 learning solutions leader, is proud to introduce Experience Math, a brand-new, K-8 student-centered program that engages students through exploration and a hands-on learning approach while also supporting teachers with high-value, in-the-moment professional learning to create collaborative classrooms.
Developed by Marian Small, Ed.D., an internationally renowned mathematics educator and author, Experience Math provides teachers with resources for intentional teaching and informed decision-making to help them become better practitioners. The new program also focuses on deepening students' understanding of math concepts by encouraging them to be active mathematical thinkers and problem-solvers.
"Teachers today are looking for ways to make math more engaging for students while building their curiosity and confidence. Our new Experience Math program is designed to provide teachers with the instructional support they need to promote student learning through action and inquiry," said Bethlam Forsa, CEO of Savvas Learning Company. "By offering an innovative student-centered approach to teaching mathematics, Experience Math gives teachers a robust set of resources to engage and inspire students to explore math concepts, and grow their critical thinking skills."
Student-Centered Math for Active Learning
Experience Math features a blended, easy-to-use three-part instructional design that gives students varied experiences to solve problems and develop mathematical thinking skills. The program increases student engagement by infusing rich tasks as the main driver of learning in each lesson, and helps teachers create classroom community — an essential principle of the program — through student-centered exploration. Students are encouraged to communicate their problem-solving strategies with each other as teachers highlight the most important ideas to take away from the lesson.
The program focuses on improving student-centered learning with intentional teaching that is aligned with clear learning goals and strategic instructional decisions. Experience Math provides teachers quick access to embedded professional learning videos, curated instructional support, and lesson presentations, making it easy for them to plan lessons and develop instruction.
"One of the things that makes Experience Math so unique is its rich, just-in-time professional learning," said Dr. Small, the author of Experience Math. "As a teacher-focused program, it excels at offering a wealth of pedagogical content knowledge, helping math teachers boost their confidence and comfort while respecting their important decision-making role in teaching situations."
Dr. Small, a professional learning consultant who has authored more than 100 books on mathematical instruction, said another unique aspect of Experience Math is that it helps teachers focus on developing mathematical thinking to enhance student learning. This enables teachers to create engaging and responsive classrooms that are conducive to fostering positive attitudes, providing differentiated learning that honors and supports every student, and building rich conceptual understanding for all.
"By empowering educators to create collaborative classroom communities, Experience Math celebrates the art of teaching, helping math teachers become better practitioners," Dr. Small said.
Developing Math Fluency with Student-Driven Applications
Accessible on the Savvas Realize digital platform, Experience Math also features anytime activities and routines that foster an active learning experience while helping students develop problem-solving skills and grow their conceptual understanding of math. Offering students the opportunity to work independently or in pairs while practicing and applying what they've learned, these activities include:
Wonder Tasks — three-act, problem-based activities that challenge students to come up with the question to be solved and communicate their mathematical thinking and understanding.
Brain Benders — engaging, often open-ended questions that encourage creative problem-solving in the real world.
Number and Data Talks — 5-10-minute activities that support students' fluency and flexibility in thinking about numbers and operations.
Academic Language Activities — provide opportunities to build understanding of critical words needed to communicate mathematical ideas and understandings.
Making Connections Tasks — activities designed to integrate concepts from multiple mathematical domains.
"Through engaging practice activities, purposeful game play, and creative real-world modeling, Experience Math helps students build meaningful connections in math," explained Experience Math contributing author Graham Fletcher, a former math classroom teacher who has co-authored two math fluency toolkits. "These exciting tasks, which encourage students to think creatively and critically while having fun, will truly make a difference in any K-8 classroom."
Meet Marian Small
At the National Council of Teachers of Mathematics (NCTM) conference being held in Washington, D.C. from October 25-28, 2023, Dr. Small will present a workshop, "Creating Richer Math Conversations," that will cover strategies on helping students communicate mathematically with their teachers and peers. Visit Savvas at the NCTM Booth #601.
She will deliver a keynote luncheon speech, "Building Teacher Capacity and Teacher Confidence," at the National Council of Supervisors of Mathematics (NCSM) conference, also being held in Washington, D.C., from October 28-31, 2023. She will also hold a book signing for her most recent book, Do They Really Understand?. Visit Savvas at the NCSM Booth #202.
Check out Savvas Learning Company's schedule of exciting, hands-on workshops and activities at these conferences.
ABOUT SAVVAS LEARNING COMPANY
At Savvas, we believe learning should inspire. By combining new ideas, new ways of thinking, and new ways of interacting, we design next-generation learning solutions that help prepare students to become global citizens in a more interconnected, digital world. To learn more, visit Savvas Learning Company.
Savvas Learning Company's products are available for sale in Canada through its subsidiary, Rubicon.